Theme issues are published and mailed to subscribers 10 months of the year. Issues are linked below as they become available. You may also view the President's Messages and Law Practice Tips articles on their respective pages.
January | Meet Your Bar Association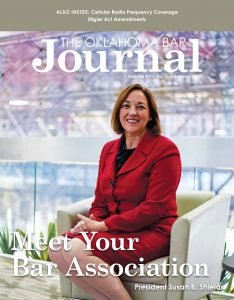 February | Family Law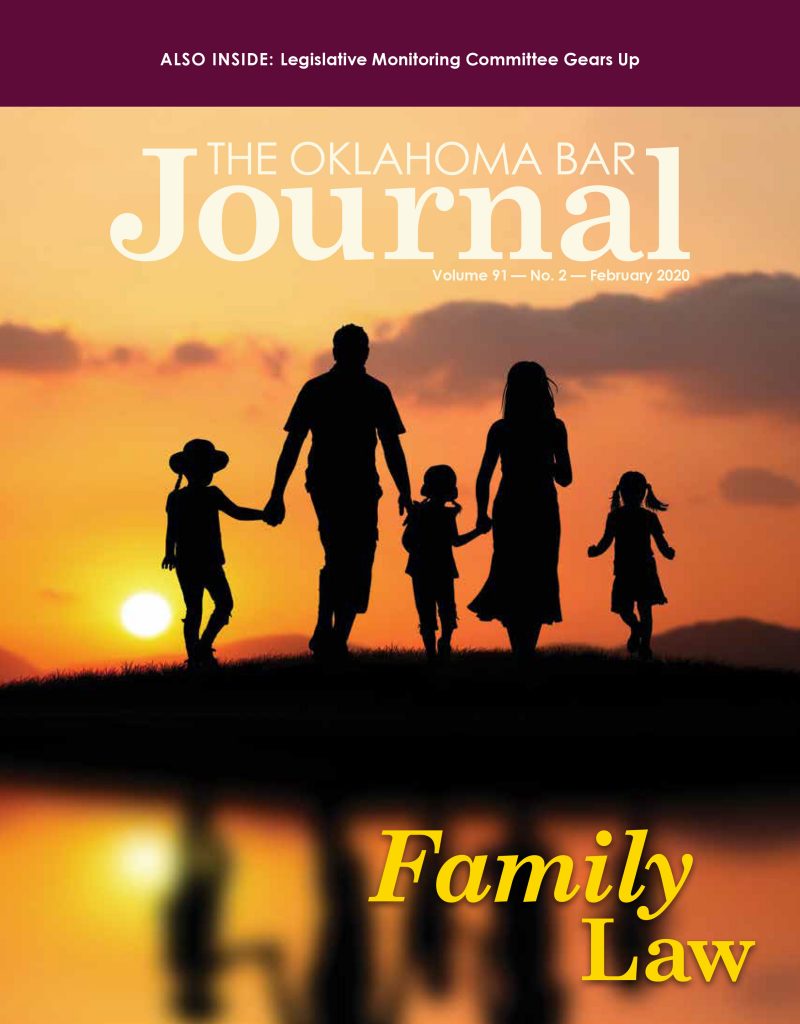 March | Constitutional Law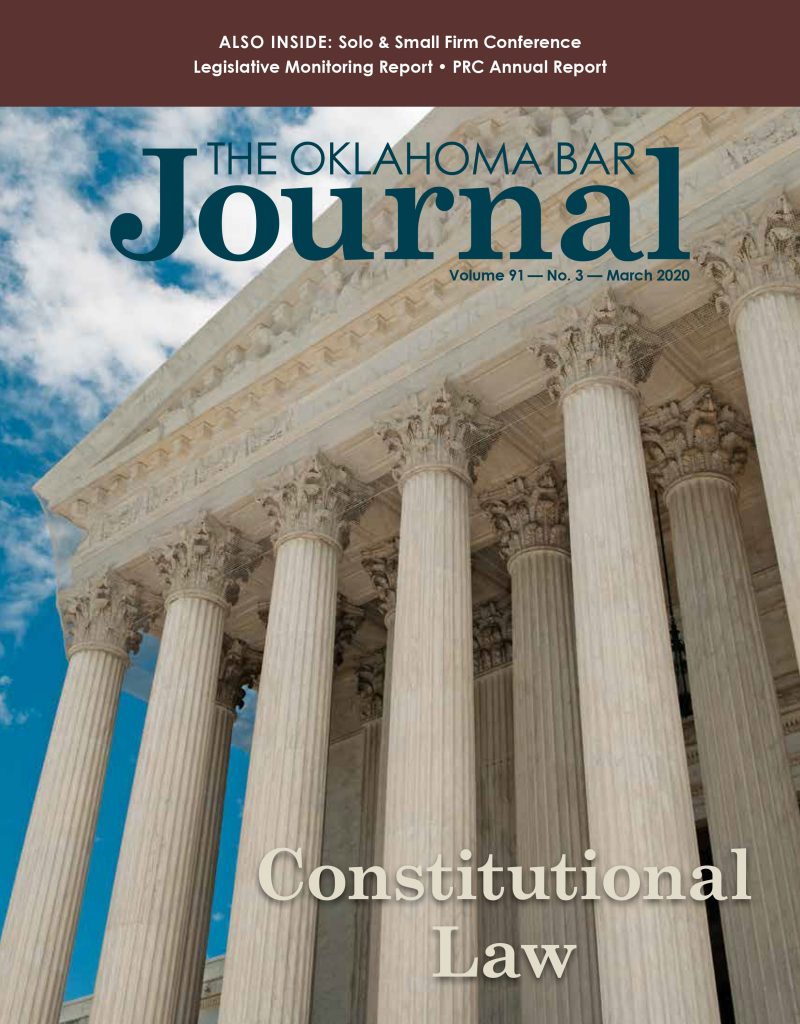 April | Law Day
May | Gender in the Law
August | Children & the Law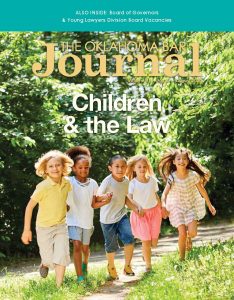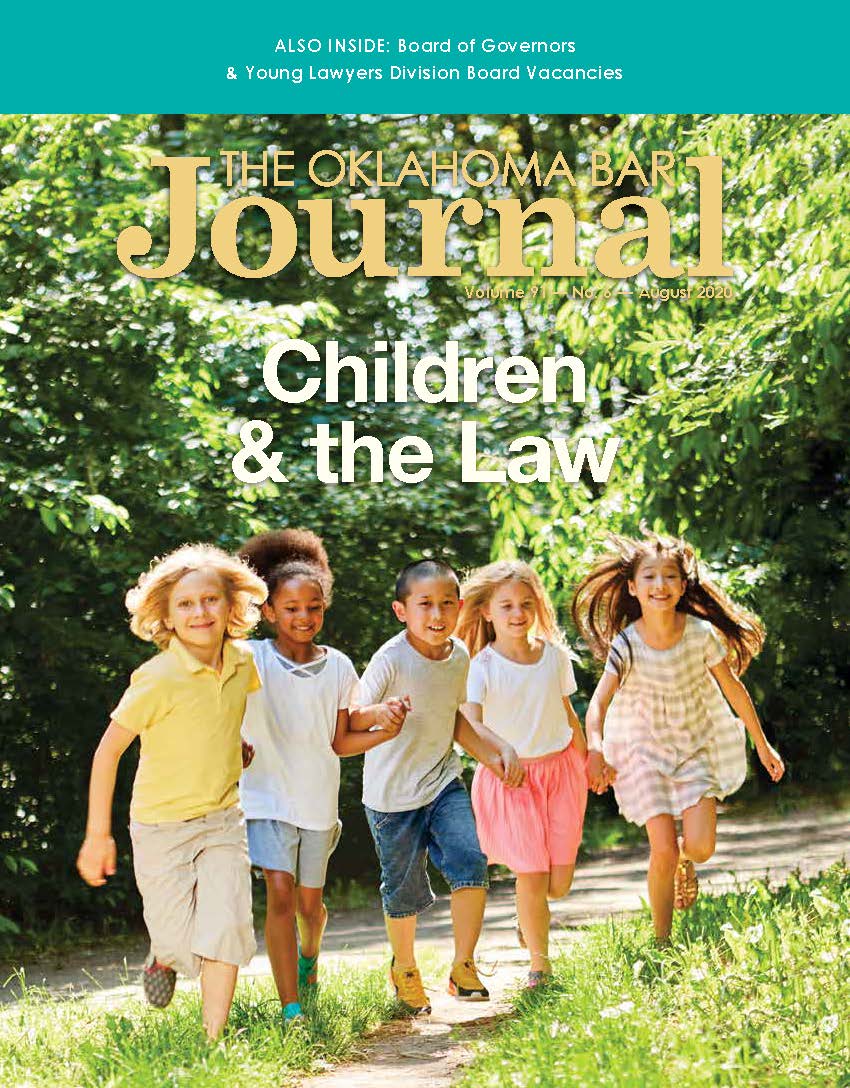 September | Mental Health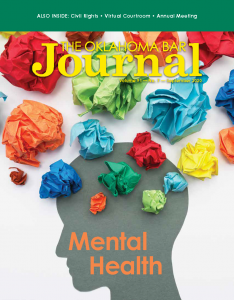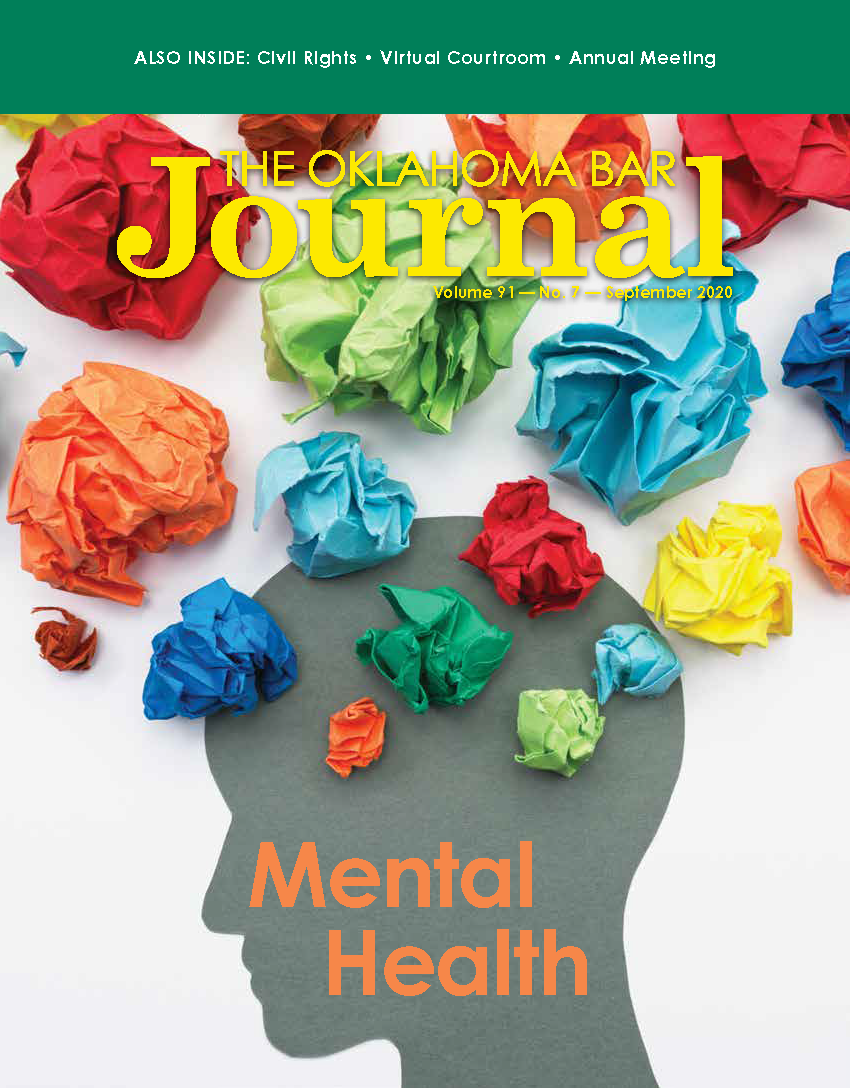 October | Annual Meeting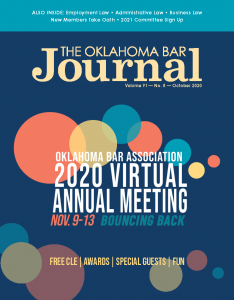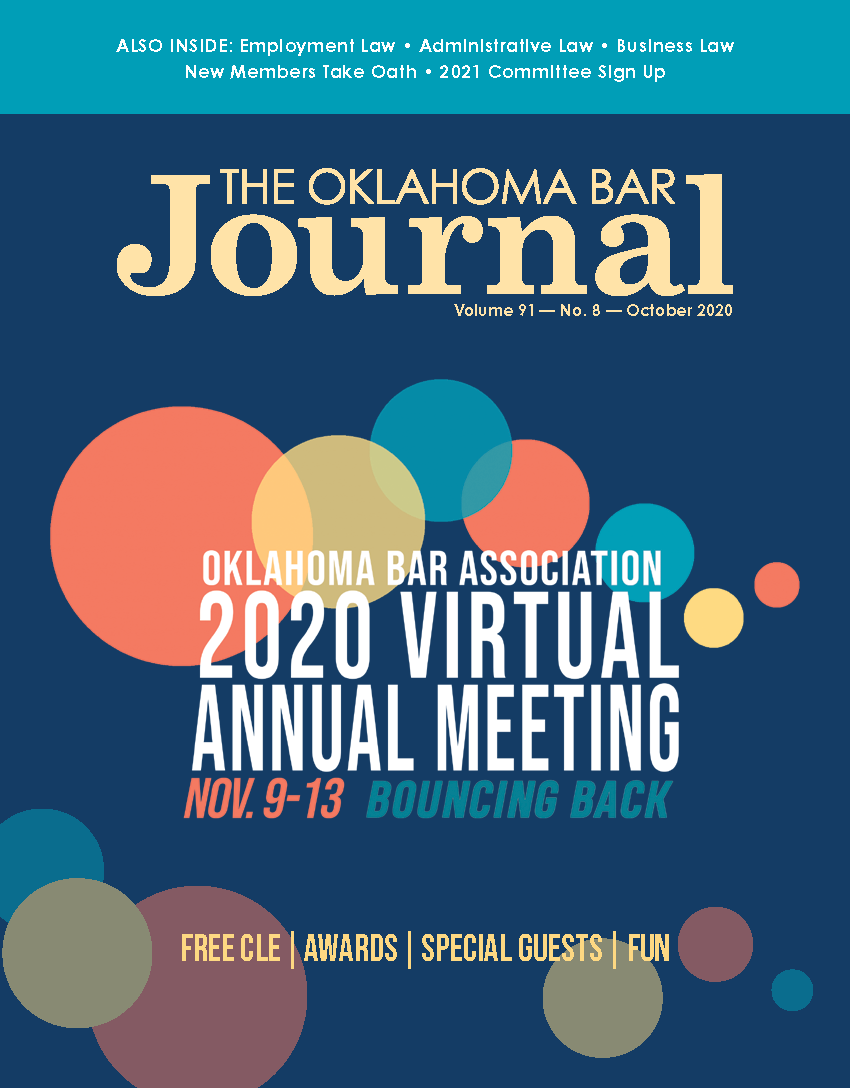 November | Alternative Dispute Resolution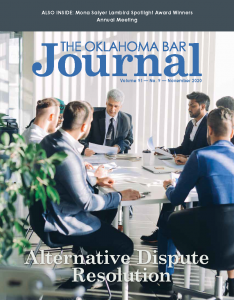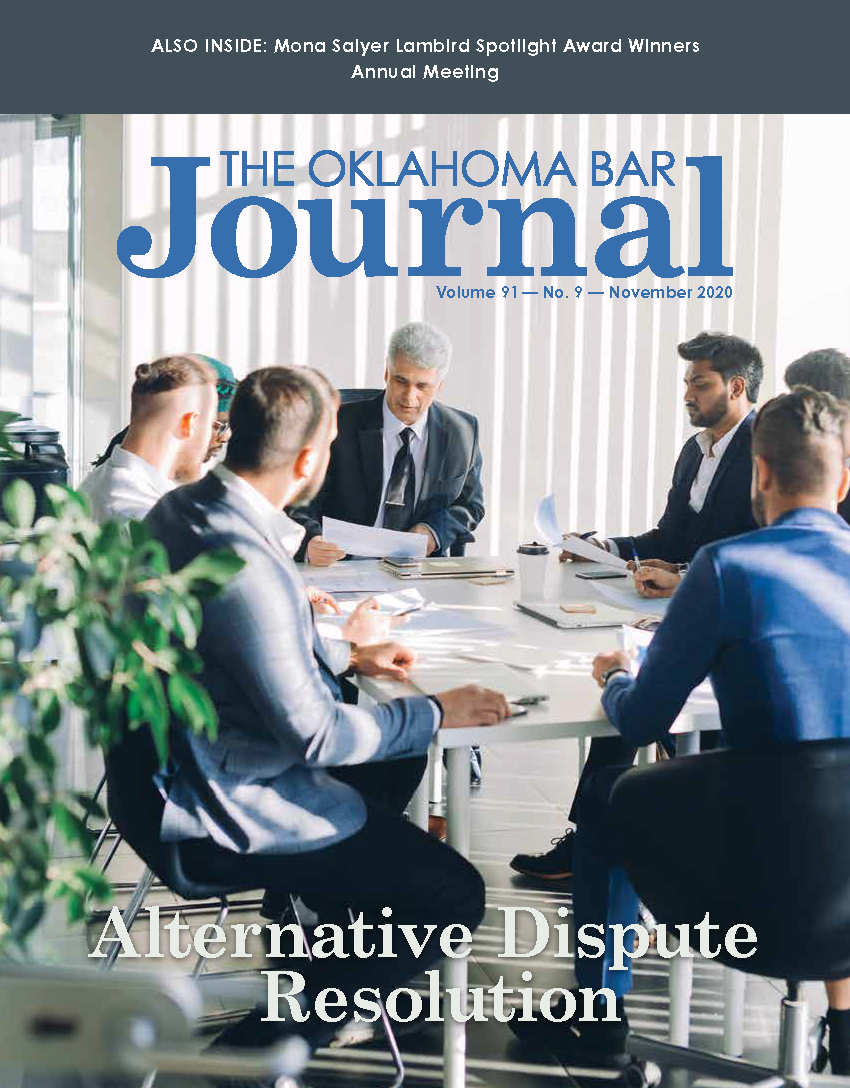 December | Ethics & Professional Responsibility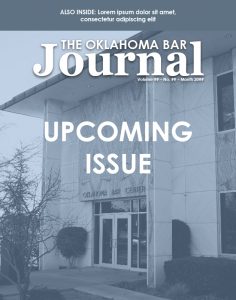 Click a link below to read a Court Issue, with information compiled from decisions of the Oklahoma Supreme Court, appeals and tribal courts.
January
February
March
April
May
June
July
August
September
October
November
December 2019