2021 OK 44, SCBD-7084
Decided 09/14/2021
¶1 The State of Oklahoma, ex rel. Oklahoma Bar Association ("OBA") has presented the Court with an application to approve the resignation of Joseph T. Howard ("Respondent"), from membership in the OBA. Respondent submits his resignation pending disciplinary proceedings and investigation into alleged misconduct as authorized by Rule 8.1 of the Rules Governing Disciplinary Proceedings ("RGDP"), 5 O.S. 2011, ch. 1, app. 1-A. On July 9, 2021, Respondent's affidavit was filed simultaneously with the OBA's application; Respondent requested that he be allowed to resign his membership in the OBA and relinquish his right to practice law.

¶1 The Oklahoma Bar Association (OBA), in compliance with Rules 7.1 and 7.2 of the Rules Governing Disciplinary Proceedings (RGDP), has forwarded to this Court certified copies of the Information, Plea of Guilty, and Order of Deferred Sentence, in which Amber Ann Sweet entered pleas of guilty to one count of Grand Larceny, a felony, in violation of 21 O.S. Supp. 2018, § 1705 , and one count of False Declaration of Ownership in Pawn Shop, a felony, in violation of 59 O.S. Supp. 2018, § 1512 (C)(2). On June 18, 2021, the district court deferred sentencing for three years, until June 3, 2024.

The Supreme Court of Oklahoma Court Calendar
The Supreme Court of Oklahoma is in session year round, unless otherwise noted. The Court regularly schedules conferences on Mondays and other days as needed.
Oklahoma Court of Criminal Appeals
No published opinions this week.
Oklahoma Court of Civil Appeals
No published opinions this week.
Dispositions Other than by Published Opinions

Coming soon! Due to a paper and labor supply shortage in the printing industry, the September OBJ has been delayed but should arrive in your mailbox shortly. Until then, enjoy reading it online! 
It's the Annual Meeting issue, filled with information about speakers and programs, with a good measure of contingency planning as is the practice now for public events.
The 2021 Annual Meeting is themed "Every Lawyer" for the breadth of content offered to appeal to every lawyer, in every way, including online and in-person events.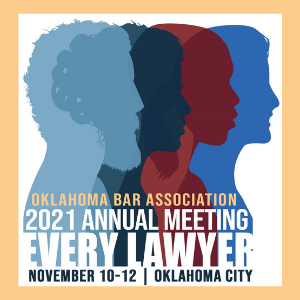 Save the Date: OBA Annual Meeting Nov. 10-12
Registration will be open soon.
OBF Postpones Diamonds & Disco Event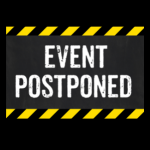 The Oklahoma Bar Foundation has been planning the 75th Anniversary Diamonds & Disco Event scheduled for October 1, 2021, with excitement; however, with the rise of COVID-19 and the Delta variant, along with concerns for health, safety, and the welfare of our community, the OBF made the tough decision to postpone the event.
The OBF hopes to reschedule in the spring or summer of 2022. Read more. 
Women In Law Clothing Drive
The OBA Women in Law Committee is hosting its annual clothing drive Sept. 27 – Oct. 1 in conjunction with Suited for Success.
Donate your new or gently worn professional clothing, casual clothing, evening wear, sportswear, shoes, accessories and jewelry at 1st Impression Resale Clothiers, 4557 NW 23rd St., Oklahoma City, all Tide Dry Cleaner locations in the OKC metro area and at the Women in Law Conference on Oct. 1. Contact Bevan Stockdell at bevan.stockdell@oscn.net for more information.
Getting the word out about Ask A Lawyer on Sept. 30, the OBA is using bus stop billboards, flyers, social media marketing and word of mouth! Our goal is for Oklahomans to contact the helpline through phone or email for free legal advice, and we also want a great viewership of the program to air on OETA at 7 p.m. Would you help spread the word? Watch for Ask A Lawyer information on your social media channels and give it a share. Let us know if you are scheduling a watch party for the show!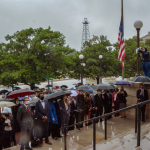 Congratulations! The Oklahoma Board of Bar Examiners announced 244 persons passed the July bar exam, the first Unified Bar Exam administered in Oklahoma. It was a pass rate of 73%. An outdoor swearing-in ceremony is scheduled Tues., Sept. 28, at 9 a.m. on the steps of the Oklahoma Judicial Center. Read the list of names of everyone who passed the bar exam and more.
JNC Announces Nominees for Latimer County District Judge
Sept. 9, 2021 - The Judicial Nominating Commission (JNC) announced the three nominees for the judicial office of Associate District Judge, Sixteenth Judicial District, Latimer County, Oklahoma, a vacancy created by the retirement of the Honorable William Welch on August 1, 2021. The JNC received three applications for this position. Based on a 2016 attorney general opinion, the JNC's obligation in this situation was to determine if the three applicants meet the minimum legal qualifications for the position. The JNC has determined all three do meet those qualifications, and the JNC has submitted the following nominees for this position to the governor:
David K. Hale, Talihina
Margaret S. Nicholson, Red Oak
Frank N. Raunikar, Wilburton
Under Article 7B Section 4 of the Oklahoma Constitution, the governor has 60 days to appoint one of the nominees to this judicial position. If he fails to do so within 60 days, the chief justice of the Supreme Court shall make the appointments.
Notice of Judicial Vacancy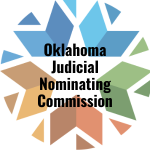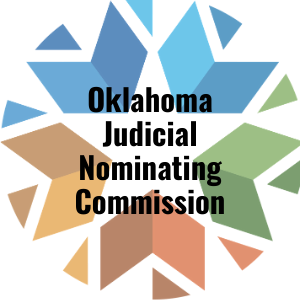 The Judicial Nominating Commission seeks applicants to fill a vacancy for the position of Judge for the Oklahoma Court of Criminal Appeals, Judicial District 1, which is comprised of Congressional District 1 as constituted on January 8, 2019. This vacancy is created by the appointment of the Honorable Dana L. Kuehn to the Supreme Court on July 23, 2021.
To be appointed to the office of Judge of the Court of Criminal Appeals an individual must have been a qualified elector of the judicial district applicable for one year immediately prior to his or her appointment, and additionally, must be at least 30 years of age and have been a licensed attorney, practicing law within the State of Oklahoma, or serving as a judge of a court of record in Oklahoma, or both, for five years preceding his/her appointment.
Application forms are online, or contact Tammy Reaves at (405) 556-9300. Applications must be submitted to the Chairman of the JNC no later than 5:00 p.m., Friday, October 8, 2021. Applications may be mailed, hand delivered or delivered by third party commercial carrier.  If mailed, they must be postmarked on or before October 8, 2021, to be deemed timely.  Applications should be mailed/delivered to:
Chairman
Oklahoma Judicial Nominating Commission
c/o Tammy Reaves
Administrative Office of the Courts
2100 N. Lincoln Blvd., Suite 3
Oklahoma City, OK 73105
Notice of Petition for Reinstatement
Notice is hereby given pursuant to Rule 11.3(b), Rules Governing Disciplinary Proceedings, 5 O.S., ch. 1, app. 1-A, that a hearing will be held to determine if Colin Richard Barrett should be reinstated to active membership in the Oklahoma Bar Association.
Any person desiring to be heard in opposition to or in support of the petition may appear before the Professional Responsibility Tribunal at the Oklahoma Bar Center at 1901 North Lincoln Boulevard, Oklahoma City, Oklahoma, at 9:30 a.m. on TUESDAY, OCTOBER 5, 2021. Any person wishing to appear should contact Katherine M. Ogden, Assistant General Counsel, Oklahoma Bar Association, P.O. Box 53036, Oklahoma City, Oklahoma 73152, telephone (405) 416-7007.
 PROFESSIONAL RESPONSIBILITY TRIBUNAL
By Jim Calloway, Director
Management Assistance Program
Email is a part of our lives, like it or not. It is great when you need to deliver documents to another state without paying for a courier. But between all the spam, the phishing attempts to attack your computers and an appreciation that most emails contain a request for you to do something when you are already busy, email can be a source of daily frustration.
40 One-Sentence Email Tips is a quick read with some great tips, particularly the first two. And allow me to confer VIP status on number 8: "A good email with a bad subject line isn't a good email."
There are a few of these that I question, especially for our profession, like the one suggesting if you want a question answered, end with the question. Given how busy people are and how often we get interrupted, I'd suggest opening and closing with your most important question.
One of the best tips the author shared was to unsubscribe from electronic mailing lists that you never (or rarely) read. If you just can't bring yourself to do that, consider creating a folder for those emails and creating a rule where all messages are routed into the folder. At least they won't clutter your inbox and when you do decide to delete them, they are all in a handy folder.
This article is rated PG-13 for mild language.