The Supreme Court of Oklahoma Court Calendar
The Supreme Court of Oklahoma is in session year round, unless otherwise noted. The Court regularly schedules conferences on Mondays and other days as needed.
Oklahoma Court of Criminal Appeals
¶1 The State of Oklahoma, by Mark Matloff, District Attorney of Pushmataha County, petitions this Court for the writ of prohibition to vacate the Respondent Judge Jana Wallace's April 12, 2021 order granting post-conviction relief. Judge Wallace's order vacated and dismissed the second degree murder conviction of Clifton Merrill Parish in Pushmataha County Case No. CF-2010-26. Because the Respondent's order is unauthorized by law and prohibition is a proper remedy, the writ is GRANTED.

Oklahoma Court of Civil Appeals
119,462 - Dustin Hellard, vs. Compsource Mutual Insurance Company
This case is set for oral argument on Thursday, October 14, 2021, at 10:00 am, at the Oklahoma City University School of Law, in the J. William Conger Courtroom, 800 N. Harvey Ave, Oklahoma City, Oklahoma.
Dispositions Other than by Published Opinions


Law Day is happening on September 30!
The Ask A Lawyer show and hotline are scheduled for September 30, after being rescheduled last spring. If you would like to help answer calls offering free legal advice, click here for details on how to volunteer in Tulsa, Oklahoma City and statewide. The phone bank accommodations will emphasize social distance and safety precautions. Volunteering for the Ask A Lawyer program is a meaningful and fun way to spend a few hours with colleagues, answer legal questions, and provide a valuable public service. The food for the volunteers is pretty good too! Shifts are available throughout the day.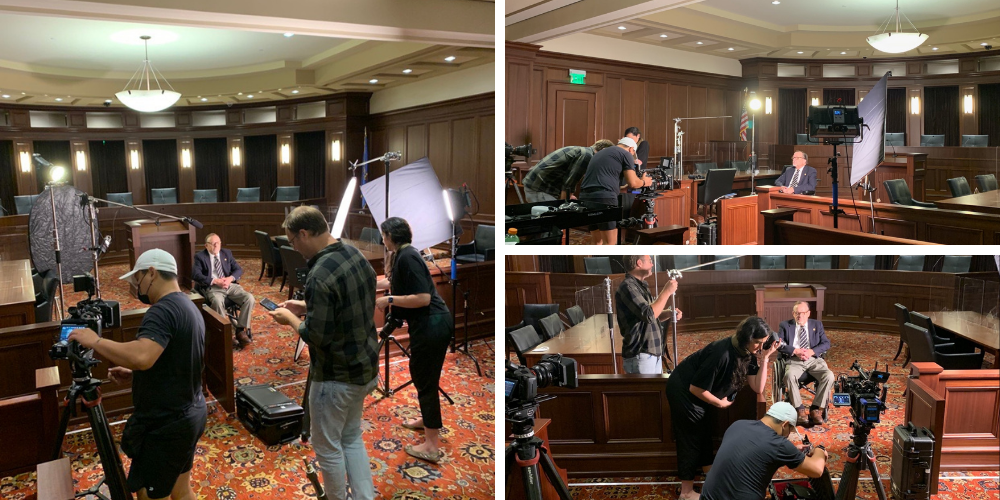 Meanwhile, production is in full swing to get ready for the program to air on OETA at 7 p.m. on September 30, 2021. Thank you to Oklahoma Supreme Court Chief Justice Richard Darby for recording a segment this week for the time-honored Law Day program.
2022 Board of Governors Vacancies
Notice of Petition for Reinstatement
NOTICE OF HEARING ON THE PETITION FOR REINSTATEMENT
OF JOEL EDWARD SCOTT, III, SCBD # 6962
TO MEMBERSHIP IN THE
OKLAHOMA BAR ASSOCIATION
Notice is hereby given pursuant to Rule 11.3(b), Rules Governing Disciplinary Proceedings, 5 O.S., ch. 1, app. 1-A, that a hearing will be held to determine if Joel Edward Scott, III should be reinstated to active membership in the Oklahoma Bar Association.
Any person desiring to be heard in opposition to or in support of the petition may appear before the Professional Responsibility Tribunal at the Oklahoma Bar Center at 1901 North Lincoln Boulevard, Oklahoma City, Oklahoma, at 9:30 a.m. on TUESDAY, AUGUST 24, 2021. Any person wishing to appear should contact Loraine Dillinder Farabow, First Assistant General Counsel, Oklahoma Bar Association, P.O. Box 53036, Oklahoma City, Oklahoma 73152, telephone (405) 416-7007.
PROFESSIONAL RESPONSIBILITY TRIBUNAL
By Jim Calloway, Director
Management Assistance Program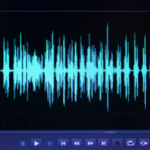 Podcasts have been experiencing a renaissance with many new podcasts being released during the recent years. This new content includes a lot of legal-themed podcasts. If you have a long commute or drive a great deal some days, legal podcasts can be a way to make that time more enjoyable and productive. The National Law Journal recently published a feature The 8 Best Legal Podcasts Lawyers Should Listen To.
I was honored that my podcast, The Digital Edge-Lawyers and Technology was featured. But I'm also happy to share the links to some of the other best podcasts for your listening pleasure.