No published opinions this week. 
REFEREE HEARING ON OKLAHOMA EMPLOYMENT SECURITY COMMISSION TO BE LIVE-STREAMED
Aug. 10, 2021 – Because the Oklahoma Judicial Center is closed to outside groups, Chief Justice Richard Darby said today that two cases involving the Oklahoma Employment Security Commission and scheduled for hearing before one of the Supreme Court's referees on Wednesday, August 11, 2021, would now be live-streamed.
Case No. 119,710, Michella Stewart, et al, v. Kevin Stitt and Oklahoma Employment Security Commission is set for 10:30 a.m., with Case No. 119,782, Shelley Zumwalt v. The Honorable Anthony L. Bonner, to immediately follow. Both cases will be presented to the referee in the Hearing Room at The Oklahoma Judicial Center.
The Oklahoma State Court Network (OSCN) will provide a live-stream of the proceedings.
No other photographers, video cameras or recording devices will be allowed in the Hearing Room.
Oklahoma Court of Criminal Appeals
No published opinions this week. 
Oklahoma Court of Civil Appeals
No published opinions this week. 
Dispositions Other than by Published Opinions

NEW DEADLINE! Monday, Aug, 16, 2021.
Take part by nominating a member of the judiciary, attorney or organization for the 2021 Ada Lois Sipuel Diversity Awards.
Ada Lois Sipuel Fisher was born February 8, 1924, in Chickasha. She boldly challenged and forever changed segregation laws on her path to achieving her lifelong ambition of becoming a lawyer and was a key figure in the Civil Rights Movement.
The Anatomy of a Trial
A capacity courtroom of 100 CLE seekers attended the Anatomy of a Trial course last Friday at the United States District Court for the Western District of Oklahoma in Oklahoma City. Presented by the Federal Bar Association, American College of Trial Lawyers and Oklahoma Bar Association CLE, the young lawyers trial skills program was a one-day boot camp of training program based on the actual spy trial of Julius and Ethel Rosenberg.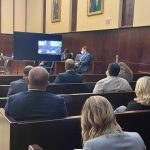 Special thanks to featured presenters: Allen Smallwood, Dan Folluo, Paul Sandler, Stan Monroe, Phil Richards, Jim Secrest, Joe White, Karen Callahan, Chad Moody, Bill Leach, Jennifer Annis, Buddy Neal, Joe Farris, Jack Gordon, Robert McCampbell, Ted Sherwood, Larry Ottaway, Mack Martin, John Wiggins and David Donchin.
Judges for the day included: The Honorable Timothy D. DeGuisti, The Honorable Gregory Kent Frizzell and the Honorable Rececca Nightingale.
2022 Board of Governors Vacancies
Notice of Petition for Reinstatement
NOTICE OF HEARING ON THE PETITION FOR REINSTATEMENT
OF JOEL EDWARD SCOTT, III, SCBD # 6962
TO MEMBERSHIP IN THE
OKLAHOMA BAR ASSOCIATION
Notice is hereby given pursuant to Rule 11.3(b), Rules Governing Disciplinary Proceedings, 5 O.S., ch. 1, app. 1-A, that a hearing will be held to determine if Joel Edward Scott, III should be reinstated to active membership in the Oklahoma Bar Association.
Any person desiring to be heard in opposition to or in support of the petition may appear before the Professional Responsibility Tribunal at the Oklahoma Bar Center at 1901 North Lincoln Boulevard, Oklahoma City, Oklahoma, at 9:30 a.m. on TUESDAY, AUGUST 24, 2021. Any person wishing to appear should contact Loraine Dillinder Farabow, First Assistant General Counsel, Oklahoma Bar Association, P.O. Box 53036, Oklahoma City, Oklahoma 73152, telephone (405) 416-7007.
PROFESSIONAL RESPONSIBILITY TRIBUNAL
By Jim Calloway, Director
Management Assistance Program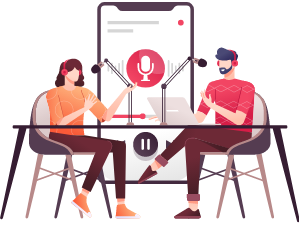 Our smart phones are so powerful and there are so many apps available for them, it is hard to keep up with everything that is possible.
For iPhone users in the legal profession, Jeff Richardson's iPhoneJD site has been a resource for many years. If you are interested in a new app, you can go to iPhone JD's "Index to prior posts" and you will likely find a review of the app. In fact, it is likely Jeff has reviewed prior versions of the app as well.
One of the other popular features is his regular news roundup In The News. Now there is a new In The News podcast, brought to you by Jeff Richardson of iPhone J.D. and Brett Burney of Apps in Law. It is slated to cover "the news you need to know from the past week covering iPhones, iPads, and related mobile technology." It is definitely a fun podcast. Here is the Apple podcasts link: https://podcasts.apple.com/us/podcast/in-the-news/id1569070000