¶ 0 A dispute arose concerning control over a deceased individual's remains. The trial court ruled that testimony regarding Decedent's purchase of a burial plot and gravestone in 1966 was adequate evidence of a written document instructing the method and manner of handling his remains as outlined in 21 O.S. 2011 § 1158 (1). In furtherance of this finding, the lower court entered a ruling compelling the surviving spouse, who was appointed as personal representative, to bury Decedent's body. Personal representative appealed, and this Court retained the matter. After reviewing the record and briefs, we now reverse the trial court's order granting injunctive relief, and hold the Movants failed to present sufficient evidence of a document executed by the Decedent that satisfies the requirements of § 1158(1). Accordingly, the trial court's order is reversed and the matter is remanded.
2021 OK 16, 117737; Comp.w/116875
Decided 04/06/2021
¶0 In April of 2014, Tulsa police officers seized cash from the claimant/appellant, Austin Hingey, pursuant to three search warrants relating to alleged drug sales. As a result of the seizures, the State filed three forfeiture cases. The first case concerned $2,121.00 seized from Hingey's wallet during a search. The second case concerned $5,530.00 seized at Hingey's sister's house. The last case, CV-2014-558, concerned $325,080.00 found in a storage unit. The criminal charges against Hingey were resolved through a plea agreement and are not at issue in this cause. Hingey objected to the forfeitures and sought return of the money. The trial court consolidated the cases. The State dismissed the case concerning the $5,530.00 during trial. The jury returned a verdict determining that the $2,121.00, and $25,080.00 of the $325,080.00, should also be returned to Hingey. Subsequently, Hingey sought recovery of his attorney fees pursuant to 63 O.S. Supp. 2016 §2-506 , which became effective November 1, 2016. The trial court limited the award of attorney fees to those incurred only after November 1, 2016, and then awarded Hingey approximately 10% of his requested attorney fees because he recovered approximately 10% of what he originally sought to recover. Hingey appealed and the Court of Civil Appeals affirmed in part and reversed in part. It determined that the trial court should have applied the attorney fee statute retroactively. We granted certiorari and hold that: 1) 63 O.S. Supp. 2016 §2-506 applies retroactively; 2) the trial court abused its discretion in awarding attorney fees based on the percentage of the amount of money recovered compared to the amount sought to be recovered; and 3) the claimant is also entitled to appeal related attorney fees. CERTIORARI PREVIOUSLY GRANTED; COURT OF CIVIL APPEALS OPINION VACATED; TRIAL COURT REVERSED; AND CAUSE REMANDED WITH INSTRUCTIONS.
¶0 The Board of County Commissioners of Harmon County, Oklahoma, filed an action against the Association of County Commissioners of Oklahoma Self Insured Group (ACCO-SIG). Subsequently, ACCO-SIG sought to disqualify the Board's lawyers. It alleged that one of the Board's attorneys had a conflict of interest because he had previously represented ACCO-SIG in a substantially similar matter four years earlier. ACCO-SIG seeks to have the lawyer, and his entire law firm, disqualified from representing the Board. After the trial court held a disqualification hearing, it denied ACCO-SIG's request to disqualify. ACCO-SIG appealed, and we retained the appeal. We hold that under the facts presented, disqualification is not required. APPEAL PREVIOUSLY RETAINED; TRIAL COURT AFFIRMED.
Oklahoma Court of Criminal Appeals
¶1 Kadetrix Devon Grayson was tried by jury and convicted of Counts I and II, First Degree Murder, and Count III, Possession of a Firearm After Former Conviction of a Felony, in the District Court of Seminole County, Case No. CF-2015-370. Following the jury's recommendation, the Honorable George Butner sentenced Appellant to life imprisonment on each of Counts I and II, to run consecutively, and ten (10) years imprisonment on Count III, to run concurrently. Appellant must serve 85% of his sentences on Counts I and II before becoming eligible for parole consideration. Appellant appeals from these convictions and sentences.
¶1 Michael Eugene Spears was tried by jury in the District Court of Rogers County, Case No. CF-2017-1013, and convicted of First Degree Murder, in violation of 21 O.S.Supp.2012, § 701.7 . In accordance with the jury's recommendation, the Honorable Sheila Condren sentenced Spears to life imprisonment with the possibility of parole.
¶1 This appeal turns on whether Appellant Devin Warren Sizemore is an Indian as defined by federal law, and whether he committed murder and assault and battery upon a police officer within Indian country as that term is defined by federal law. Because the answer to both questions is yes, federal law grants exclusive criminal jurisdiction to the federal government on the murder charge at the very least and possibly the assault charge as well. Regardless, the State of Oklahoma was without jurisdiction to prosecute him.
Oklahoma Court of Civil Appeals
¶1 Appellant Randall Birr appeals the district court's order granting summary judgment and denying his motion to vacate in this personal injury case. The appeal has been assigned to the accelerated docket pursuant to Oklahoma Supreme Court Rule 1.36(b), 12 O.S. Supp. 2013, ch. 15, app. 1, and the matter stands submitted without appellate briefing. Because Birr failed to disclose this lawsuit to the Bankruptcy Court when he filed his Chapter 7 Petition, the lawsuit is and remains an asset of the bankruptcy estate. The record does not establish that the lawsuit, as an asset of the bankruptcy estate, has been abandoned. Consequently, Birr lacks standing to pursue his personal injury claim. We affirm the district court's judgment dismissing Birr's case and its order denying his motion to vacate that judgment.
¶1 This case arises from a claim for Workers' Compensation benefits by Petitioner/Claimant Billy Burson (Burson) against Respondents City of Tulsa (City) and its insurer, Own Risk #10435. Burson, a police officer employed by City, sustained a work-related injury and was paid his full wages during his temporary disability period, pursuant to statute. Burson later sought and received a permanent partial disability award. City sought and received a reimbursement of wages paid to Burson during the temporary disability period in excess of the statutory total temporary disability limit, to be deducted from Burson's total permanent disability award. Burson appealed to an en banc panel of the Commission, which affirmed the holding of the administrative law judge. Burson appeals, alleging the statutory provision conferring full wages to municipal police officers during a temporary disability period is incompatible with the reimbursement provision of the AWCA. Because the Oklahoma Supreme Court has previously resolved the arguments raised herein, and because we do not find the statutory provisions to be incompatible, we sustain the holdings of the Commission.

Notice of Judicial Vacancy

The Judicial Nominating Commission seeks applicants to fill a vacancy for the position of District Judge for Oklahoma County, Seventh Judicial District, Office 6. This vacancy is created by the resignation of the Honorable Timothy Henderson effective April 5, 2021. Read more.
A Virtual Law Day Celebration
Students, parents and teachers smiled and waved on the screen for the 2021 Student Law Day Contest Award Ceremony. The event was held virtually instead of at the Supreme Court Ceremonial Courtroom at the Oklahoma State Capitol. OBA President Mike Mordy invited the students to come for a tour when they can.
Hannah Delgado, an eleventh grader from Ardmore is the 2021 Grand Prize winner and participated in the virtual event as a guest at President Mordy's law firm in his hometown. She was one of nearly 1,300 students from public, private and home schools who took part in the annual contest that awards $4,000 in prize money and lots of certificates to the winners.
See all of winning entries online, or browse through your April Oklahoma Bar Journal, arriving soon.
Supreme Court Chief Justice Richard Darby praised the students for their artwork and interest in the judicial system, and encouraged them to pursue a career in law if they are interested.
Other Law Day activities, including the television program and the legal helpline will be rescheduled for this fall.
Notice of Hearing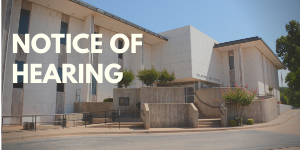 TO MEMBERSHIP IN THE OKLAHOMA BAR ASSOCIATION
REINSTATEMENT HEARING
MICHAEL STEVEN MORGAN, SCBD # 6981
9:30 a.m., Wednesday, April 28, 2021
Any person desiring to be heard in opposition to or in support of a petition may appear before the Professional Responsibility Tribunal at a scheduled hearing located at the Oklahoma Bar Center at 1901 North Lincoln Boulevard, Oklahoma City, Oklahoma. Any person wishing to appear should contact Gina Hendryx, General Counsel, Oklahoma Bar Association, P.O. Box 53036, Oklahoma City, Oklahoma 73152, telephone (405) 416-7007.

Whether you are hiring, looking for a career move, offering office space or searching for a service - let the OBA Classified service help. For advertising rates and details, at advertising@okbar.org, or by telephone (405) 416-7018.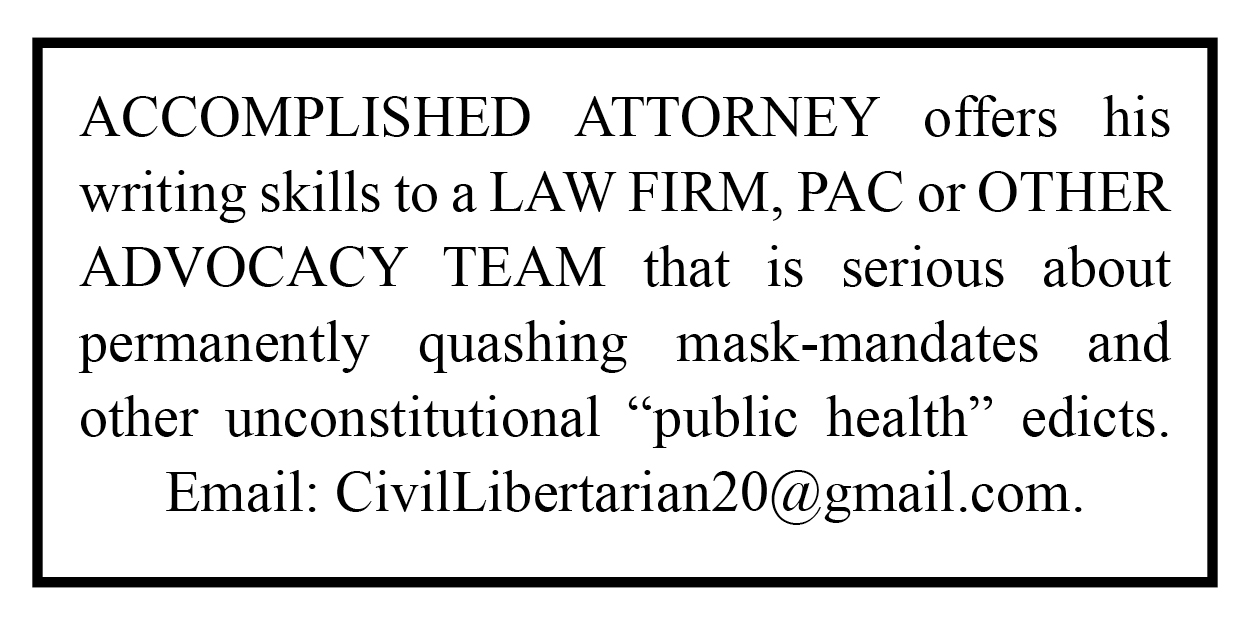 Google Maps vs Apple Maps: Which is best?
By Jim Calloway, Director OBA Management Assistance Program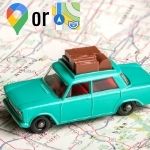 A current TV commercial states in an uncomplimentary tone, "If you printed out the directions to drive here, you're in the right place." I resent that one. When I am driving around the state to meet with other lawyers, I always print out the directions, even though I rarely refer to them. But my phone could quit working or something else might mean the paper copy would be needed. I don't view it as a generational thing, just a lawyer trying to cover every contingency. Read more.