¶0 Objector Daniel McClure appealed a $19 million attorney fee award and a $400,000 incentive award in a class action suit. The district court calculated the attorney fee amount using the percentage-of-common-fund method pursuant to a contingency fee agreement between the class counsel and class representatives. The Court of Civil Appeals reversed the district court's awards, holding (1) an attorney fee request in a common fund case is subject to the lodestar method, (2) the district court failed to properly calculate the attorney fee award under the lodestar method, and (3) the district court abused its discretion in awarding the incentive award to the class representatives. This Court granted certiorari. We hold that although Oklahoma's class action attorney fee statute gives courts flexibility and discretion in calculating fee awards under the percentage-of-common-fund method, the district court abused its discretion when it awarded an unreasonable attorney fee award and an incentive award not supported by evidence. COURT OF CIVIL APPEALS' OPINION VACATED;
Oklahoma Court of Criminal Appeals
No published opinions this week.
Oklahoma Court of Civil Appeals
¶1 Trey B. Shopshire (Tenant) appeals judgment entered in favor of Defendants William D. Parsons, III, Anna Parsons, and Energy Property Management, LLC d/b/a Re/Max Energy Property Management ("Defendants", or collectively, "Landlord") 1 on their counterclaim for damages in a small claims action. Tenant contends Landlord's Counterclaim or Setoff was not verified in conformance with 12 O.S.2011, § 1758 , and that the trial court erred by allowing Landlord to proceed on that claim. We find no error and affirm the trial court's Judgment entered January 16, 2020.

Information Round Up
In case you missed it in yesterday's eNews in your Inbox.

The Solo & Small Firm Conference is postponed for 2021, but a Summer CLE Series is planned for this year, until the conference returns in 2022. Read more. 
---

Episode Two of Between Two Weeds | Joint Sessions was released on April 20. The OBA's own Amber Peckio Garrett and Felina Rivera offer a CLE course that tracks medical marijuana legislation at the Oklahoma Capitol. Register for Between Two Weeds CLE.

The Oath and the Roll. Wearing obligatory masks and winter coats to protect against a blustery cold wind, 67 new attorneys swore an oath and signed the roll of attorneys on Tuesday. The ceremony was held on the west steps of the Oklahoma Judicial Center, led by Oklahoma Supreme Court Chief Justice Richard Darby. Refreshements were provided by the Young Lawyers Division. The OBA shared the event on its Facebook page garnering many shares and likes of parents, grandparents and fans everywhere. More photos coming soon.
Notice of Judicial Vacancy
The Judicial Nominating Commission seeks applicants to fill a vacancy for the position of District Judge for Oklahoma County, Seventh Judicial District, Office 6. This vacancy is created by the resignation of the Honorable Timothy Henderson effective April 5, 2021. Read more.

TO MEMBERSHIP IN THE OKLAHOMA BAR ASSOCIATION
REINSTATEMENT HEARING
MICHAEL STEVEN MORGAN, SCBD # 6981
9:30 a.m., Wednesday, April 28, 2021
REINSTATEMENT HEARING
JOEL EDWARD SCOTT, III, SCBD # 6962
9:30 a.m., Tuesday, May 25, 2021
Any person desiring to be heard in opposition to or in support of a petition may appear before the Professional Responsibility Tribunal at a scheduled hearing located at the Oklahoma Bar Center at 1901 North Lincoln Boulevard, Oklahoma City, Oklahoma. Any person wishing to appear should contact Gina Hendryx, General Counsel, Oklahoma Bar Association, P.O. Box 53036, Oklahoma City, Oklahoma 73152, telephone (405) 416-7007.
Whether you are hiring, looking for a career move, offering office space or searching for a service - let the OBA Classified service help. For advertising rates and details, at advertising@okbar.org, or by telephone (405) 416-7018. Visit the OBA CLASSIFIEDS.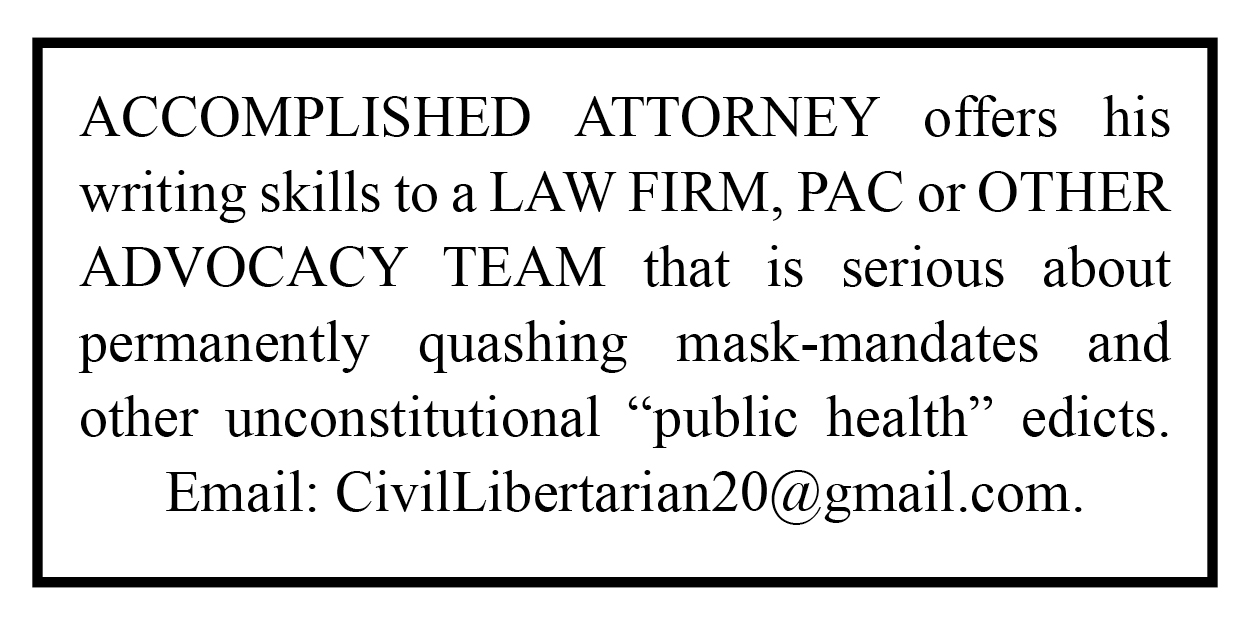 Are You Using the Advanced Features of the Expanded Windows Clipboard?
By Jim Calloway, Director, Management Assistance Program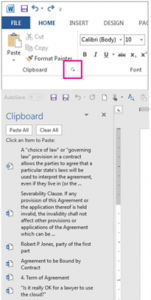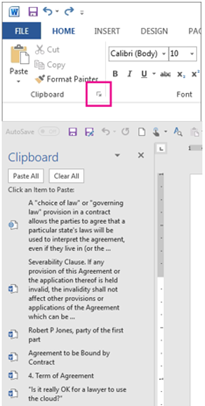 Ctrl+C and Ctrl+V must be the two most used keyboard shortcuts. Even if you don't know many other keyboard shortcuts, you've certainly memorized these two, which are used to copy a selection to the Windows Clipboard and paste the copied contents into another location.
A few years ago, the Windows Clipboard got a lot smarter and now it can save up to 24 different items to your Clipboard with a list of saved items displayed along the left side of a Word document. This powerful tool is waiting for you.  Read more.