¶1 On July 15, 2021, the Complainant, Oklahoma Bar Association (OBA), filed a verified complaint against the respondent, Thomas A. Mortensen, pursuant to Rule 6 of the Rules Governing Disciplinary Proceedings (RGDP), 5 O.S.2011, ch. 1, app. 1-A. The OBA, with the concurrence of the Professional Responsibility Commission, requests an emergency interim suspension of Respondent from the practice of law pursuant to Rule 6.2A of the RGDP. The Complaint alleged instances of trust account improprieties including failures to remit settlement funds to clients and lienholders, endorsements without permission, payment of personal expenses from the client trust account, commingling personal funds with client funds, withdrawals without documentation of the source, and failures to safe keep client settlement funds for distribution. The OBA also requested an Order prohibiting Respondent from withdrawing funds from his client trust account until an audit may be performed.

¶0 Complainant, State of Oklahoma ex rel. Oklahoma Bar Association, initiated summary disciplinary proceedings against Respondent, Robert R. Faulk, following his plea of guilty to felony Domestic Abuse -- Prior Pattern of Physical Abuse and misdemeanor Domestic Abuse -- Assault and Battery. The Professional Responsibility Tribunal recommended Respondent be suspended from the practice of law for one year from the date of his interim suspension with an additional year of deferred suspension. We hold there is clear and convincing evidence that the totality of Respondent's conduct warrants a two-year suspension from the date of Respondent's interim suspension, September 28, 2020. Respondent is ordered to pay the costs as herein provided within ninety days after this opinion becomes final.

¶ 0 Plaintiff filed an action based upon premises liability, and a jury verdict for defendant was followed by an order granting costs. Plaintiff filed a motion for new trial alleging juror misconduct during voir dire . The motion for new trial was denied by the Honorable Aletia Haynes Timmons, District Judge, District Court for Oklahoma County. Plaintiff appealed the order denying the motion for new trial and the order granting costs. The Court of Civil Appeals, Division I, reversed the order denying a new trial, and reversed the order granting costs. The Oklahoma Supreme Court previously granted the defendant's petition for certiorari seeking review of the Court of Civil Appeals' opinion on the issue of juror misconduct and plaintiff's motion for new trial. We hold: When a trial court adjudicates a motion for new trial based upon a juror's silence during voir dire concerning the juror's litigation history, the trial court may examine the nature of the juror's prior litigation to determine if it is material to the action then before the trial court. We also hold a juror's conduct did not rise to conduct affecting materially the substantial rights of the party when the juror failed to state on voir dire in a premises liability controversy his status as a named defendant in a motor vehicle case fourteen years earlier when (1) he was a minor, (2) he did not talk to a lawyer or participate in the prior action in any manner, and (3) the record shows both the prior action was settled shortly after filing and no economic detriment suffered by the juror/defendant as a result of the litigation. We further hold: The portion of the opinion by the Court of Civil Appeals which reversed the District Court's order adjudicating costs is not disturbed on certiorari review, and this reversal of costs is incorporated into the appellate mandate.

The Supreme Court of Oklahoma Court Calendar
The Supreme Court of Oklahoma is in session year round, unless otherwise noted. The Court regularly schedules conferences on Mondays and other days as needed.
Oklahoma Court of Criminal Appeals
No published opinions this week. 
Oklahoma Court of Civil Appeals
No published opinions this week. 
Dispositions Other than by Published Opinions

Online registration for the OBA Annual Meeting is open.
Your $25 Annual Meeting registration includes:
Wednesday evening President's Reception sponsored by OAMIC
Thursday's "Hot Topics for Every Lawyer" plenary session (3-hour CLE)
Thursday's "Wellness Matters" Lawyers Helping Lawyers program (3-hour CLE)
Discounted Annual Luncheon tickets
Discounted Diversity Awards Dinner tickets.
View the program at the Annual Meeting website and register online here.
Oath Ceremony Scheduled for Oklahoma Supreme Court Justice Dana Kuehn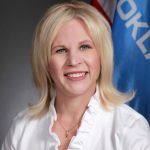 Oklahoma Supreme Court Chief Justice Richard Darby has announced that the Oath Ceremony for Justice Dana L. Kuehn will be held at 2 p.m. on Thursday, October 7, in the Supreme Court Courtroom on the second floor of the State Capitol, 2300 N. Lincoln Blvd, Oklahoma City. Justice Kuehn was appointed to the Oklahoma Supreme Court by Gov. Kevin Stitt and is the governor's third appointment to the state's highest court.
For those unable to attend, a live-stream available will be available here.
A reception honoring Justice Kuehn will be held immediately following in the second floor Capitol Rotunda.
Thank you to Joe Bohannon and all of the OBA members who are volunteering to offer free legal advice for Ask A Lawyer. The legal helpline is Thursday. Bohannon will be among the volunteers offering free legal advice to callers as he has done every year since 1989. He was featured in the Tulsa World in this article about his long service.
"'Ask a Lawyer' is pro bono at its finest," Bohannon said. "You see somebody with a problem, and you help them resolve that problem. It's the reward of helping people. That's what lawyering is all about."
The Ask A Lawyer television program will air Thursday at 7 p.m. on OETA.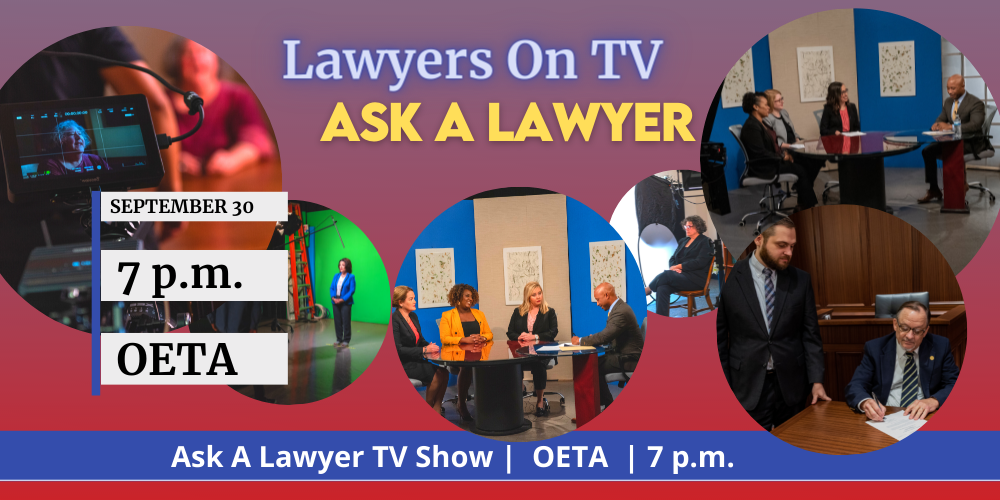 FRIDAY | Women in Law Conference

A highlight of the Women in Law Conference is the Mona Salyer Lambird Spotlight Awards Luncheon. Congratulations to the 2021 recipients Lyn Entzeroth, Judge Lydia Y. Green, Judge Roma M. McElwee, Judge Lori Walkley and Monica Amis Wittrock. Read about them here. 
Congratulations New OBA Members
Congratulations to nearly 240 new Oklahoma lawyers who swore the oath and signed the roll of attorneys during an outdoor ceremony Tuesday morning at the Oklahoma Judicial Center. Special thanks to the OBA Young Lawyers Division for the reception.
Notice of Petition for Reinstatement
Notice is hereby given pursuant to Rule 11.3(b), Rules Governing Disciplinary Proceedings, 5 O.S., ch. 1, app. 1-A, that a hearing will be held to determine if Colin Richard Barrett should be reinstated to active membership in the Oklahoma Bar Association.
Any person desiring to be heard in opposition to or in support of the petition may appear before the Professional Responsibility Tribunal at the Oklahoma Bar Center at 1901 North Lincoln Boulevard, Oklahoma City, Oklahoma, at 9:30 a.m. on TUESDAY, OCTOBER 5, 2021. Any person wishing to appear should contact Katherine M. Ogden, Assistant General Counsel, Oklahoma Bar Association, P.O. Box 53036, Oklahoma City, Oklahoma 73152, telephone (405) 416-7007.
 PROFESSIONAL RESPONSIBILITY TRIBUNAL
By Jim Calloway, Director
Management Assistance Program
Legal ethics guru Lucian T. Pera recently suggested in his column in Law Practice Magazine that lawyers have an ethical duty to stay current on the news, at least where things like data breaches and hacking attacks are concerned. Such current interest items are often not covered in standard ethics fare. For many, the questions would then be where would I find that type of content and how would I know whether it is accurate? Not everything is as widely covered as the massive SolarWinds hack, which made the news for weeks.
Staying Up to Speed on Security addresses those questions, recommending a dozen valid sources for information on data security. Some are quite entertaining as well as authoritative. Thanks to Catherine Reach, Director, North Carolina Bar Association Center for Practice Management for compiling and describing this great set of resources.