No published opinions this week. 
Oklahoma Court of Criminal Appeals
No published opinions this week. 
Oklahoma Court of Civil Appeals
SUBURBAN REALTY CO. v. CANTLEY


2021 OK CIV APP 27

Decided: 05/27/2021
Mandate Issued: 06/30/2021
¶1 Suburban Realty Co., Inc., appeals the trial court's denial of its application to assess attorney fees and costs. After review, we find no error and affirm the trial court's order.


TRUETT v. FREEDOM LEAF
2021 OK CIV APP 26, 118928
Decided 04/19/2021
Mandate Issued: 06/30/2021

¶1 Defendants/Appellants Freedom Leaf, LLC ("Freedom Leaf") and Aaron Goldberg ("Goldberg") (collectively the "Appellants") appeal the trial court's July 16, 2020, Order denying the Motion to Vacate the trial court's July 9, 2020 Order Appointing Receiver, which Plaintiff/Appellee Mark Truett II ("Appellee") obtained ex parte . Appellant has asked this Court to review whether the notice given, the evidence supplied, and the inquiry made into the fitness of the receiver were sufficient to justify the Order Appointing Receiver and whether the appeal bond, which the trial court set at 500% of the receiver's bond, was proper. While notice is not a prerequisite for the ex parte appointment of a receiver, upon review we nevertheless find the trial court abused its discretion when it refused to vacate the Order Appointing Receiver because it was issued over and against the clear weight of the evidence. Moreover, the inquiry made into the fitness of the receiver was insufficient under the circumstances, and the appeal bond was set in error. For these reasons, the trial court's Order Appointing Receiver should have been vacated upon Appellants' Motion. Therefore, we reverse.


¶1 Ivan Wayne, M.D. (Wayne), appeals judgment in favor of Bridgette Burleson in a medical negligence action, memorializing the grant of partial summary judgment to Burleson on the issue of liability, and a jury verdict awarding damages in the amount of $125,000.00. 

¶1 Mark Allen Pendergraft appeals the district court's order dismissing his case with prejudice. The district court found that defendant Alissa Wells, now Brooks, and Pendergraft reached a settlement during a court-ordered mediation and that the settlement constituted an enforceable contract. The district court granted Brooks' motion to enforce the settlement and granted judgment in favor of Brooks. When Brooks paid the agreed settlement amount, the district court dismissed Pendergraft's case. Pendergraft failed to preserve for appellate review the district court's judgment granting Brooks' motion to enforce the settlement agreement. The order of dismissal fulfilled one term of the parties' settlement contract and one obligation Pendergraft voluntarily assumed when he signed the settlement agreement. Because Pendergraft has failed to show that the district court erred in dismissing his case, the order of dismissal is affirmed.

SUBURBAN REALTY CO. v. CANTLEY
2021 OK CIV APP 23
Case Number: 118349; Comp. w/118948
Decided: 05/27/2021
Mandate Issued: 06/30/2021

¶1 Homeowners Pamela Cantley, Douglas Rainwater, Jason Knapp, Donald J. Morehouse, Susan C. Morehouse, Lyle Arbuckle, and Donnie Calhoun appeal a judgment in favor of Suburban Realty Co., Inc. Suburban counter-appeals that part of the same judgment denying Suburban's alternative claim to vacate a portion of a Plat. The Pretrial Order listed additional homeowners as trial participants, but Homeowners listed above are the only members of that group shown as parties to this appeal.


Dispositons Other than by Published Opinions

Next up | Diversity Award Nominations
You came through! Thank you to all who took the time to make a nomination for the annual OBA Awards before the July 1, 2021, deadline. The Awards Committee will meet soon to consider each nomination and make selections.
Time remains to nominate someone for an OBA Diversity Award! That deadline is August 2, 2021. Find information and an online nomination form here.
Summer CLE Series Success
Thank you. The Summer CLE Series is pulling in great attendance and reviews. "We knew that our online summer series could never replace the popular CLE programming that the Solo & Small Firm Conference traditionally brings during the summer. Using the 'making lemonade out of lemons' approach as an effect of the pandemic, we pivoted to a series of high-quality online CLE offerings featuring OBA members on relevant subject matter," said Janet K Johnson, Director, Educational Programs.

She said participants have left positive comments on the series, especially that this format allows busy lawyers to partake in the easy to watch courses on their own schedule and work in summer activities as things open back up after the last year of closures. A five-star review participant commented that Jim Calloway's "Changing Dynamics of a People Law Practice" was "helpful regarding suggesting letting potential clients schedule as well as hyperlink for intake docs." Chad Kelliher's course on "Deposition Disasters" also earned an average rating of 4.5 out of five stars. (Please add your own review when you complete a course. It helps us better serve you).
A new course is available every Tuesday in July with access to previous sessions available for 365 days after your purchase.
"We are grateful to the series sponsors the OBA's General Practice/Solo and Small Firm Section, Family Law Section, and Law Office Management and Technology Section," said Johnson.
The Summer Series wraps up with an in-person gathering on Friday, July 30, at the Jones Assembly in Oklahoma City. Register for the Summer Series here. To attend the social event, contact Renee at reneem@okbar.org.
Please return to the OBA Classifieds when an issue with the service is resolved. We apologize it is not available today, and thank you to all who are utilizing it.
Promoting Your Law Firm with Educational YouTube Videos
By Jim Calloway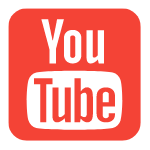 Lawyers who once believed they would never post a video promoting their law firm on YouTube now host YouTube Channels. While many lawyers prefer reading online content over watching a video, that is clearly not the case for many, if not most, internet users. So, law firm marketing increasingly involves online video content. Some early lawyer videos were cringeworthy, to say the least. If you are not comfortable with law firm marketing videos involving pyrotechnics, wild stunts and screaming at the viewers, a better path for your law firm may be videos designed to educate the public. These can gain a decent audience.
For some great tips on how to do this, read (yes, read) the post How to Promote Your Law Firm with Educational YouTube Videos to assist you in developing a strategy. Those just beginning this endeavor will likely want to purchase affordable lighting (see some lighting tips from TechSmith) and an external microphone or two. If you have purchased your mobile phone within the last few years, it probably has great video capabilities, and you may not need another video camera. I recently upgraded to the iPhone 12 Pro and the video quality is amazing. But if you record a video from a distance without a quality microphone, the great video may not meet your expectations if the sound quality is poor. Here are some recommended microphones for my phone that may work well with yours.
View the List of July 2021 Bar Applicants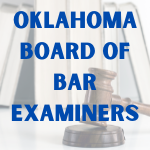 The Oklahoma Rules of Professional Conduct impose on each member of the bar the duty to aid in guarding against the admission of candidates unfit or unqualified because of deficiency in either moral character or education. To aid in that duty, review a list of applicants for the bar examination to be given July 27-28, 2021.
The Board of Bar Examiners requests that members examine the Applicants for July 2021 Bar Exam, and bring to the Board's attention in a signed letter any information which might influence the board in considering the moral character and fitness to practice of any applicant for admission.