The Supreme Court of Oklahoma Court Calendar
The Supreme Court of Oklahoma is in session year round, unless otherwise noted. The Court regularly schedules conferences on Mondays and other days as needed.
Oklahoma Court of Criminal Appeals

¶1 The following correction is made to the Opinion Denying Post-Conviction Relief and Denying Motion to Stay Proceedings in the above styled and numbered cause, Cole v. State , 2021 OK CR 28 , __P.3d __, opinion for publication, October 7, 2021.

¶1 This case is before us on remand from the United States Supreme Court, vacating our decision in Johnson v. Elliott, 2019 OK CR 9 , 457 P.3d 1089 , and directing further consideration in light of Jones v. Mississippi , 141 S.Ct. 1307 (2021). In 2018, Petitioner sought and was granted post-conviction relief from this Court because he was a minor at the time he committed the homicide and had been sentenced to life without parole. 1 We remanded for a sentencing hearing at which his youth at the time of the crime could be considered. He failed to request jury sentencing within the applicable statutory timeframe, and so Judge Elliott denied Petitioner's request for jury resentencing as he found Petitioner waived his right to sentencing by a jury when he entered his blind plea of guilty in 2006.

¶1 Shaun Michael Bosse was tried by jury and convicted of three counts of first degree murder and one count of first degree arson in the District Court of McClain County, Case No. CF-2010-213. The jury sentenced to him to death for each murder and thirty-five years imprisonment and a $25,000.00 fine for arson. The Honorable Greg Dixon, District Judge, pronounced judgment and sentence accordingly. On direct appeal, this Court affirmed Mr. Bosse's convictions and sentences. Bosse v. State, 2015 OK CR 14 , 360 P.3d 1203 . The Court also denied an original application for post-conviction relief. Bosse v. State, No. PCD-2013-360 (Okl.Cr., Dec.16, 2015) (unpublished).
WHITE v. STATE
2021 OK CR 29, PC-2019-967
Decided 10/07/2021

¶1 Petitioner, Steven Antonio White, appeals to this Court from an order of the District Court of Tulsa County denying his second application for post-conviction relief in Case No. CF-1996-1140. In that case, Petitioner was charged with one count of Murder in the First Degree (Count 1) and two counts of Shooting With Intent to Kill (Counts 2--3). The State filed a Bill of Particulars to seek the death penalty for Count 1. Petitioner was convicted by a jury of all three counts and was sentenced in accordance with the jury's verdicts to life imprisonment without the possibility of parole for Count 1, and life imprisonment for each of Counts 2 and 3, with the sentences ordered to run consecutively. Petitioner appealed to this Court and his Judgment and Sentence was affirmed. White v. State , No. F-1998-792, slip op. (Okl.Cr. Jan. 11, 2000) (unpublished). Petitioner previously filed an original application for post-conviction relief that was denied by the District Court on October 15, 2013, and that was not appealed to this Court.

¶1 Benjamin Robert Cole, Sr. was tried by jury and convicted of First Degree Murder in the District Court of Rogers County, Case No. CF-2002-597. In accordance with the jury's recommendation the Honorable J. Dwayne Steidley sentenced Petitioner to death. Petitioner appealed his conviction and sentence in Case No. D-2004-1260, and this Court denied relief. Cole v. State , 2007 OK CR 27 , 164 P.3d 1089 . Petitioner previously sought post-conviction relief and was denied the same by this Court. See Cole v. State , Case No. PCD-2005-23 (Okl.Cr. Jan. 24, 2008)(unpublished) and Cole v. State , Case No. PCD-2020-332 (Okl.Cr. May 29, 2020)(unpublished). For the third time, Petitioner seeks post-conviction relief from this conviction and sentence.
Oklahoma Court of Civil Appeals
No published opinions this week. 
Dispositions Other than by Published Opinions

The McGirt v. Oklahoma case related to tribal sovereignty presents questions for lawyers across a broad spectrum of practice areas. The Annual Meeting program features a six-hour CLE with experts addressing many of the most important issues surrounding the historic decision.
The Basics of Indian Law – Greg Buzzard, Indian Law and Gaming Practice Group, Crowe & Dunlevy
Tribal Courts and Jurisdiction from the Tribal Point of View – Sara Hill, Attorney General, Cherokee Nation
McGirt and Tax Issues – Mike McBride, Chair, Indian Law & Gaming Practice Group, Crowe & Dunlevy
State and Tribal Compacts – Mithun Mansinghani, Solicitor General, State of Oklahoma
Title, Ownership and Property Rights in Indian Country – Conor Cleary, Senior Indian Law Attorney, U.S. Department of the Interior
Professional Responsibility and Ethics in Tribal Courts and Indian Country Representation – Stacy Leeds, Muscogee (Creek) Nation District Court
The program will be held Wed., Nov. 10, from 9 a.m. – 4:50 p.m. and is sponsored by the Oklahoma Attorneys Mutual Insurance Company.
By James Hicks, President-Elect
From Access to Justice to Strategic Planning, OBA committees touch most aspects of our profession and fortify the association with guidance and service. As a career advancing move, many OBA members will join committees to get more involved, network with other lawyers and work together to elevate our profession. I understand there are many demands on our time. However, I can personally attest that involvement in the OBA has been wonderful for me, and I am grateful for the friendships that have fulfilled my life. Please use this online form to choose your top three committee choices. We will make appointments soon.
By Jordan Haygood, Immediate Past Chair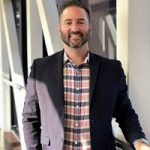 Active members of the OBA Young Lawyers Division are committed to leading and serving. As we welcome incoming YLD Chair Dylan Erwin for 2022, I applaud those within the YLD who have applied for leadership roles beginning next year to carry forward our legacy of public service and advocacy.
It is now the duty of YLD members to select those who will ultimately lead. Please look at the candidates in your district, and vote before the election closes at midnight on Oct. 22. Voting for YLD elections is conducted by electronic ballot, which will be emailed to you Oct. 1. If you did not receive a ballot, please email me at Jordan.Haygood@ssmhealth.com.
Remember: Every lawyer who was first admitted to the practice of law in any jurisdiction within the past 10 years is automatically a member of the YLD and is eligible to vote.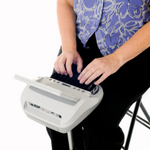 The October Oklahoma Bar Journal features an article by Oklahoma Bar Foundation Executive Director Renée DeMoss about a solution to help address the shortage of court reporters in rural Oklahoma.
The OBF received a generous cy pres grant from the settlement of a class-action case in Beaver County to create the Court Reporter Rural Service Grant Program.
The initial $500,000 fund creates opportunities through the Court Reporter Rural Service Grant Program for stipends, scholarships, equipment and other related purposes. Read the article here. 

By Jim Calloway, Director
Management Assistance Program
You may read the subject line and think you know how to do this, but the advanced features outlined in this short piece are not so commonly known or used.
Document creators have often recognized the power of find and replace. It speeds the process of changing a word or phrase throughout a document. But most importantly, for legal documents, it guards against missing one instance and leaving a use of the original word unchanged.
But advanced find and replace has so many useful options, it should be a tool you are familiar with. Searching for sound alike words, match case or select whole words only, should be in your digital toolbox. Invest a few minutes today to try these out so you will have them ready when you need them.