No published opinions this week.
The Supreme Court of Oklahoma Court Calendar
The Supreme Court of Oklahoma is in session year round, unless otherwise noted. The Court regularly schedules conferences on Mondays and other days as needed.
Oklahoma Court of Criminal Appeals
¶1 Appellee Edmond Richard Lewis was charged with Trafficking in Illegal Drugs (Methamphetamine) ( 63 O.S.Supp.2018, § 2-415 ) (Count I) and Possession of a Firearm After Former Felony Conviction ( 21 O.S.Supp.2014, § 1283 (A)) (Count II) in the District Court of Adair County, Case No. CF-2018-217. Approximately three (3) months after Preliminary Hearing, the defense filed a Motion to Suppress and Dismiss challenging the legality of the search and the admissibility of evidence seized as a result of the search. The defense also filed a Motion to Quash the Information and Bind-over challenging the sufficiency of the evidence presented at Preliminary Hearing to establish that a crime was committed and that there was reasonable cause to believe the defendant committed the charged crime. After a hearing where testimony and argument were heard, the Honorable Jeffrey Payton, District Judge, granted the defense motions and suppressed the evidence finding that all contraband seized in this case was inadmissible. The State subsequently announced its intent to appeal pursuant to 22 O.S.2011, § 1053 (5). Since the District Court's order substantially impaired the State's ability to prosecute Appellee, we find that review is in the best interests of justice. State v. Morgan, 2019 OK CR 26 , ¶ 5, 452 P.3d 434 , 436.


STATE v. BOSSE
2021 OK CR 23, PCD-2019-124
ORDER VACATING PREVIOUS ORDER AND JUDGMENT GRANTING POST-CONVICTION RELIEF AND WITHDRAWING OPINION FROM PUBLICATION.

STATE v. BENCH
2021 OK CR 24, PCD-2015-698
ORDER VACATING PREVIOUS ORDER AND JUDGMENT GRANTING POST-CONVICTION RELIEF AND WITHDRAWING OPINION FROM PUBLICATION.

STATE v. RYDER
2021 OK CR 25, PCD-2020-613
ORDER VACATING PREVIOUS ORDER AND JUDGMENT GRANTING POST-CONVICTION RELIEF AND WITHDRAWING OPINION FROM PUBLICATION.

STATE v. COLE
2021 OK CR 26, PCD-2020-529
ORDER VACATING PREVIOUS ORDER AND JUDGMENT GRANTING POST-CONVICTION RELIEF AND WITHDRAWING OPINION FROM PUBLICATION.

Oklahoma Court of Civil Appeals
¶1 The Board of County Commissioners of Seminole, Oklahoma, Atoka, Lincoln, and Delaware Counties (collectively, "Counties") filed suit against the Oklahoma Department of Corrections, the State Board of Corrections, and Scott Crow in his official capacity as interim director (collectively, "DOC"). Counties seek declaratory judgment and damages for amounts expended on prisoners and not reimbursed by DOC. A statute sets a daily rate of reimbursement and describes the procedure a county must follow if its actual costs are greater than the statutory rate. In the event DOC and the county cannot agree on a rate, the statute directs the State Auditor to decide. The trial court dismissed all of Counties' claims stating it lacked subject matter jurisdiction. We hold the district court lacks subject matter jurisdiction to adjudicate any claim that would require it to decide the "actual daily cost reimbursement" referenced in Title 57 O.S. Supp. 2018 §38 , because that determination rests in the executive branch of government through the power of the State Auditor. However, the court has subject matter jurisdiction to determine Counties' reimbursement claim for transporting inmates to DOC facilities because that claim is outside the scope of §38. We affirm in part and reverse in part.


Dispositions Other than by Published Opinions

Notice of Judicial Vacancy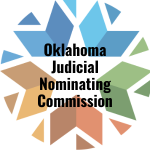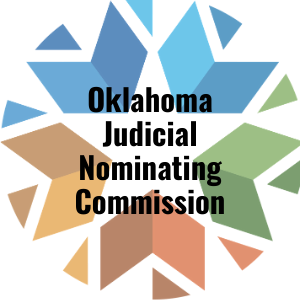 The Judicial Nominating Commission seeks applicants to fill a vacancy for the position of Judge for the Oklahoma Court of Criminal Appeals, District 1. This vacancy is created by the appointment of the Honorable Dana L. Kuehn to the Supreme Court on July 23, 2021.
To be appointed to the office of Judge of the Court of Criminal Appeals an individual must have been a qualified elector of the judicial district applicable, as opposed to a registered voter, for one year immediately prior to his or her appointment, and additionally, must be at least 30 years of age and have been a licensed attorney, practicing law within the State of Oklahoma, or serving as a judge of a court of record in Oklahoma, or both, for five years preceding his/her appointment.
Application forms can be obtained online at www.oscn.net (click on "Programs", then "Judicial Nominating Commission", then "Application") or by contacting Tammy Reaves at (405) 556-9300. Applications must be submitted to the Chairman of the JNC no later than 5:00 p.m., Friday, October 8, 2021.  Applications may be mailed, hand delivered or delivered by third party commercial carrier.  If mailed, they must be postmarked on or before October 8, 2021, to be deemed timely.  Applications should be mailed/delivered to:
Chairman
Oklahoma Judicial Nominating Commission
c/o Tammy Reaves
Administrative Office of the Courts
2100 N. Lincoln Blvd., Suite 3
Oklahoma City, OK 73105

INTRODUCING: PODCAST STYLE CLE
The OBA CLE Department now offers a new method to get your required continuing legal education through audio courses.
If podcasts are your thing, check out  "LAWcast" on a variety of topics. Click here to find our available courses, download the MP3 files on your phone or computer, pop in your earbuds, then listen and learn.

Providing for social distancing for in-person volunteers is a priority for the OBA Law Day Committee for the upcoming Ask A Lawyer event on September 30, 2021.
"Pandemic permitting, we intend to hold phone banks where lawyers can provide pro bono service by giving free legal advice from 9 a.m. to 9 p.m. In 2019, lawyers donated 400 hours of their time to assist more than 1,700 individuals for our last in-person phone bank. Even in 2020, when we were not able to hold in-person events, over 100 lawyers volunteered their time to answer questions by email. I hope you will be able to volunteer this year through the phone banks in Oklahoma City and Tulsa or through a possible outreach opportunity with your county bar," said Ed Wunch, chair, OBA Law Day Committee.
To volunteer, use this online form to sign up. You can choose a two-hour shift for the phone bank in Oklahoma City, Tulsa or your county bar. Remotely, you can answer questions that are sent to you via email or the OBA website.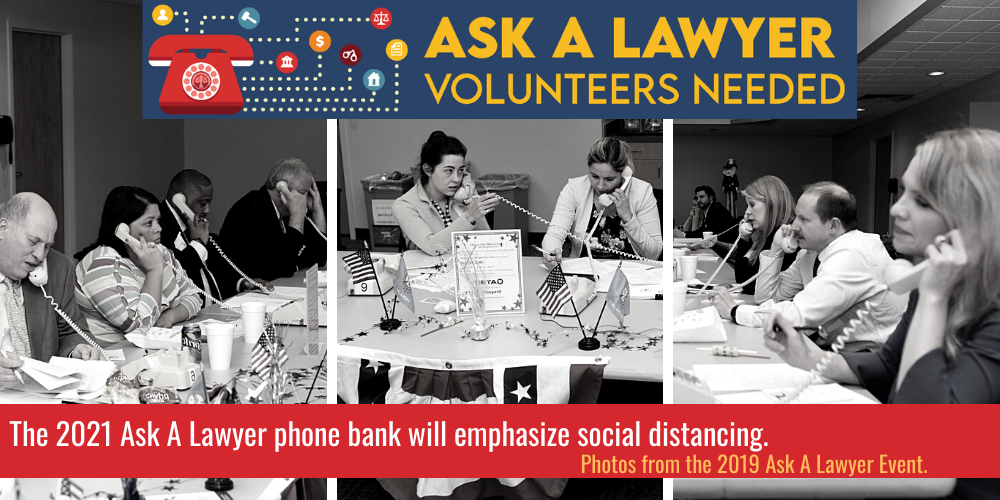 2022 Board of Governors Vacancies
By Jim Calloway, Director
Management Assistance Program

Automating law office operations is a step many law firms can benefit from. The Kennedy-Mighell Report podcast recently covered law office automation in their episode I Just Wanna Automate, Automate. Sometimes it is the small steps with tools that you already own like Quick Parts in Microsoft Office. Dennis Kennedy and Tom Mighell discuss new developments in document automation. They discuss tools ranging from TextExpander, a simple and easy automation tool that does just what its name suggests and is priced as low as $3.33 per month to Bryter, a no coding automation tool that allows legal departments to develop automations that employees can use to generate legal documents that the legal department can access and track.
This is a fun and enjoyable podcast from two seasoned professionals in legal tech.