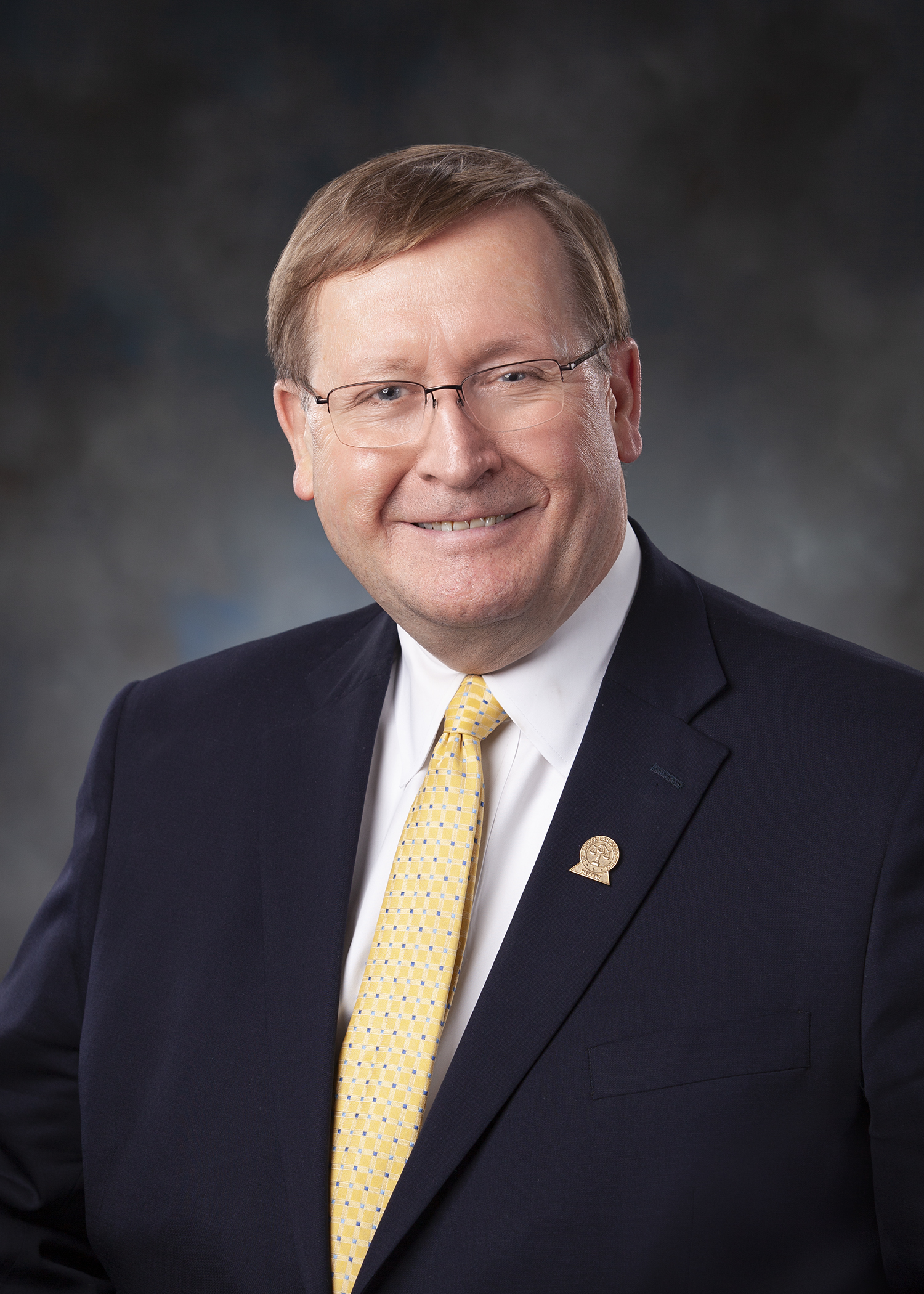 Clink a link in the drop-down menu below to access past President's Messages
2023 President's Messages
Access To Justice: How Can Anyone Afford Justice Anymore?
October 2023
One way society can determine whether it meets the needs of its people is to look at whether citizens have access to justice. Not only criminal justice but also access to the courts in ways that address the availability of those day-to-day rights that enable us to navigate today's challenges. A question we must ask is whether the public in our country can gain entrance into a legal system that has become increasingly complicated and expensive.
---
September 2023
What?! It is already September! How can that be? As shocking as it is when time quickly flies by, we know that if we are not careful, we may not accomplish all our intended goals during the year.
How many of your colleagues have been missing from your life over the last few years of the pandemic? When was the last time you saw the buddies you made in the trenches they call law school? When was the last time you had a class reunion or a time when you sat down with a bunch of good attorney friends and had a visit?
---
Make Ethical Behavior a Daily Practice
August 2023
"Ethics is knowing the difference between what you have a right to do and what is right to do." - Potter Stewart
One of the major goals of my year as OBA president is to open a dialog among our state's attorneys and judges about the ethical issues that face each of us on a daily basis. While I would think that many people feel uncomfortable talking about what they perceive as ethical violations that occur in our profession, only by having those discussions can we educate ourselves and others about how we can improve the way that we conduct ourselves as lawyers.
---
May 2023
As a child, I loved to learn about historical figures. I would spend hours reading the biographies of people who shaped our history. I was amazed at how many of them started from humble beginnings yet ended up being famous for their deeds. Many did not seek fame, but the circumstances they faced and the manner in which they faced those circumstances made them historic. It must be noted that some people became historic because of the good choices they made and others for the bad ones. 
---
Perhaps the Toughest Decision of All
April 2023
Having practiced law for over 43 years, I have watched many lawyers come to the end of their practice. It is a time of concern and doubt for many of them; giving up what has defined their existence is never going to be easy. Deciding when it is the right time to quit practicing law and navigating how to make the transition to closing your practice is certainly a life-changing event.
---
March 2023
It may not be surprising to most people that the months leading up to becoming the new OBA president were filled with my asking people to volunteer on committees and projects. I am amazed at the number of people needed to ensure the work of the bar moves forward and the goals are met. Every past president I have talked to remembers the struggle to fill those volunteer positions.
While the struggle is real, the reality is, most of the time, the members of the bar say yes when asked to help. I know many times I have asked attorneys to volunteer their services for the bar, they are quick to thank me for giving them the opportunity to help.
---
February 2023
I remember, as a 9-year-old, making my mind up to be a lawyer when I grew up. I can't tell you why I made that decision at that time, but I felt strongly it was what I wanted to become. As the years went by, I found myself doing things to prepare for that undertaking. 
Even while finishing college, I held steadfastly to that desire. I thought it would be fun and a way to help people. I never thought I would get rich or famous, but I felt that I could accomplish good things as a lawyer. 
---
January 2023
With the beginning of a new year, many things are changing across Oklahoma. With the wind of change comes changes to the Oklahoma Bar Association.
---