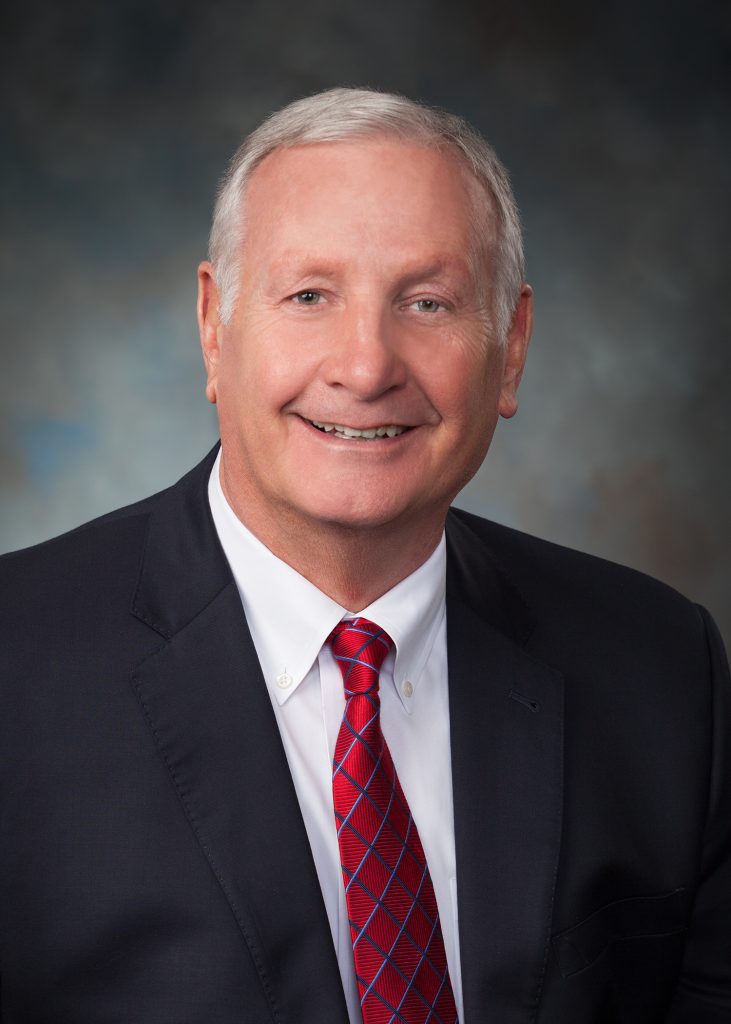 December 2019
One of the many responsibilities the president of the bar association is tasked with is writing a president's message for the bar journal each month. By and large, it is probably the most dreaded job the president has – that and the appointment of the chair and vice chair of the bar's 22 standing committees.
November 2019
Recently, I was reflecting on my year as president of the OBA. It is rapidly drawing to a close. Once the Annual Meeting is over, the remaining two months will fly by. My thoughts have been running more toward how I have evaluated the year so far from a personal standpoint and the lessons I have learned.
Changes to MCLE Hours Proposed
October 2019
I learned in biology class that living things adapt and evolve, or they cease to exist. The same can be said for businesses and organizations, and even for systems within organizations. One of those systems that has been adapting and evolving over the years within the Oklahoma Bar Association is continuing legal education (CLE).
Good Things Happen at Annual Meeting
September 2019
It was November 1983. The OBA Annual Meeting was being held at Shangri-La on Grand Lake. Ben Owens of Miami was president of the OBA. It was Wednesday night and the President's Reception was in full swing in the ballroom. A young lawyer then, I was active in the Young Lawyers Division. My buddies and I were standing around talking shop when I looked up and a beautiful girl was walking across the ballroom floor toward us. She came up to me and introduced herself. We had met a year or so before and she wondered if I recalled the meeting. For once in my life, I was speechless. My YLD friend with whom I had been talking was about a foot shorter than I was. He immediately picked up on my not-so-quick reaction and announced that he was Chuck Chesnut and he remembered her. I called her the next day and asked her out. We were married three months later and are still married 35 years later.
August 2019
A person whom I respected greatly when I was growing up was a man in town who was very well to do, but you would never have known it by his lifestyle. He lived modestly, was rock solid in character, had a self-effacing sense of humor and was exceedingly generous in his giving to his community, his church and people in need. He never talked about his giving, but later you could sometimes spot his tracks. Most importantly, he always gave sage advice. (Side note: On his bucket list, he told me he had always wanted to fly in the cockpit of a jet plane, ride in a locomotive with an engineer of a train and ride in the cab of a semitrailer. The only one he didn't get to do was ride in the semitrailer. Aren't people interesting?)
May 2019
When I was growing up in Miami, there was a businessman who enjoyed giving away books. One day he invited me to his office. When I arrived, he gave me a book by a man named William Danforth, the founder of Ralston Purina. The name of the book I remember was I Dare You.
April 2019
Last year as OBA president-elect, I was invited to Wewoka for Law Day. Frankly, I'd never been to Wewoka and didn't know what to expect. Wewoka is a town with a population of 3,430, located south of I-40 between Shawnee and McAlester and the county seat of Seminole County.
March 2019
Recently, I called my electrician's shop. I wanted to ask him to come and fix a lighting problem I was having at the office. It was a bitterly cold day – one of those days where the low was about 14 degrees. His mother, one of my clients, answered the telephone. She is 93 years old. "Marie," I said, "you're up and at 'em early on this cold morning." "It's a matter of attitude," she responded. "The way I look at it, I'm lucky at this age to be able to get up and go to work."
Major Legislative Changes in Store for 2019
February 2019
The Oklahoma Legislature convened on Feb. 4. This legislative session should be interesting. We have a new governor and lieutenant governor, 46 new members of the 101-member House of Representatives and 11 new members of the 48-member Senate.
January 2019
I learned from my father, who was a lawyer, civic leader and public servant, that making a living as a lawyer and making a difference in the world are complementary and completely doable. It is a high honor to serve as your president in 2019. As president, I come to this position with a sense of pride in our association and true respect for the task of representing the membership of the Oklahoma Bar Association. I am not one for making lofty promises. However, the bar was set high prior to my coming to this position, and I promise I will do my best to leave things as good or better than I found them.
Board Swearing-In Ceremony Remarks
January 2019
Several months ago, when I was presiding over the House of Delegates at our Annual Meeting in Tulsa, I said that over the years, I've always found it interesting to observe the twists and turns that life brings. I think if we look back at our lives, many things have happened that we haven't planned and would not have predicted. I can say with certainty that years ago as I was being sworn in as a new lawyer, the idea of standing here today as the president of the Oklahoma Bar Association is not something I would have planned nor would my law school professors ever have predicted.