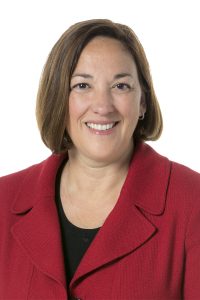 October 2020
This issue of our bar journal focuses on the OBA's 116th Annual Meeting, which, as you know by now, will be our first-ever virtual Annual Meeting. One definition of resilience is bouncing back higher and stronger after challenges and setbacks, a concept that many of us can relate to this year. That's why we selected an Annual Meeting theme of "Bouncing Back" with an emphasis on attorney wellness.
September 2020
THERE IS A SONG CALLED "The Bug," written by Mark Knopfler, performed by Dire Straits on their final studio album and also sung by Mary Chapin Carpenter. Both versions are excellent, and if you are not familiar with it, I encourage you to take a listen on the music platform of your choice.
August 2020
I have never been much of a collector. My most extensive collections are kitschy refrigerator magnets from family vacations over the years and a few postage stamps from my childhood. So, what a surprise it has been this year to become a collector of face masks. It is a sign of our times to have face masks stashed everywhere, from the office, to my car, purse and briefcase.
Lawyer Well-Being in the Time of COVID-19
May 2020
As I write this, Oklahoma lawyers have been doing their best to work from home or social distancing at their offices for many weeks. Courthouses are closed except for emergencies, meetings are by phone or videoconference and mediations and depositions are happening remotely. Children have all moved to online learning. Our calls, emails and letters often begin with "I hope you are well" and end with encouragement to stay well. We have new words and phrases in our vocabularies like "flatten the curve," "Zoom" and "social distancing." Important professional and personal events like Law Day celebrations, swearing-in ceremonies, trials and graduations have been postponed or cancelled. Most tragically, many Oklahoma lawyers and their family members are sick or have lost their lives to COVID-19.
Why Do Suffragettes Wear White?
April 2020
Have you heard this is an election year? News about the election is everywhere when you watch television, read the news, listen to the radio, turn on your computer or open your mail. In fact, I have been receiving so many emails and mail about the election that I feel like I have some new pen pals. I have great memories of taking my sons to vote with me when they were young. I also fondly remember walking down the street to vote with my parents as a child at their local polling place in our neighborhood in Bartlesville.
With So Much Happening, How Can We Fix Anything?
Special President's Message - March 2020
Remember last week? How about yesterday? This is a challenging time that none of us expected and information about the COVID-19 outbreak is changing minute by minute. We are stressed out. Our clients are stressed out, and we all are facing a lot of uncertainly that a few weeks ago we did not anticipate. I am thankful I have a job I can do remotely but am finding it hard to focus on my law practice with the constant distraction and anxiety about the spread of the coronavirus and the accompanying economic hardships. I am worried about my college-age sons and my 86-year-old mother, my colleagues and my family and friends, near and far. It has helped me in recent days to keep in touch and let people know I am thinking about them.
Disaster Response and Remembering the Oklahoma City Bombing
March 2020
Next month marks the 25th anniversary of the Alfred P. Murrah Federal Building bombing. Like most people living in Oklahoma on April 19, 1995, I remember exactly where I was when the bomb went off. I was in the tunnel underneath Robinson Avenue walking back to my office from a probate hearing at Oklahoma County District Court. Our offices were in the Bank of Oklahoma Plaza just two blocks south of the Murrah building.
February 2020
It has been a wonderful first month. Being sworn in as president in the beautifully renovated Supreme Court courtroom at the Capitol with family, friends and colleagues in attendance was the single greatest honor of my professional career.
New Year's Resolutions for the Oklahoma Bar Association
January 2020
A new year often brings a commitment to making resolutions. Most often my personal resolutions take the form of goals to write more letters to friends and family or to take trips to see loved ones, since I find that I have a much better chance of success at those than a promise to get up at 5 a.m. every day to go to the gym. This year, however, my resolutions are centered around working on several initiatives with the Oklahoma Bar Association that I hope to advance during my year as president.
Jan. 17, 2020
I am honored and humbled by your presence this morning. Being sworn in as bar president is the greatest honor of my professional career, and it is so special to be here with you in the beautifully renovated courtroom in our state Capitol.