Management Assistance Program
Review and Upgrade Your Google My Business Tools and Settings (May 1, 2020)
Google My Business is a free tool which allows business owners to manage how their business appears on Google Search and Google Maps. If you have never explored these free marketing opportunities that focus on your office's physical location, then this may be the most valuable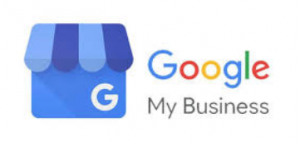 tip you read this week. To be clear, no lawyer in private practice can afford to ignore this subject.
So now is the time for you to invest some time in improving your Google search results, particularly location-based results and making certain your office location appears on Google Maps with the marketing messages you want displayed.
Luckily today I can share a quick way for you to begin your Google My Business odyssey. An attendee at ABA TECHSHOW 2020 attended several sessions on online marketing and has written Top 10 Google My Business Takeaways from 2020 ABA TECHSHOW. So now you have a nice roadmap, starting with the quick and easy first steps and moving up to the more advanced. But, let me repeat, every lawyer in private practice should be aware of these tools and at least set up the easy and basic aspects.