Management Assistance Program
OBA Solo & Small Firm Conference is Back in 2022
By Jim Calloway
The OBA Solo & Small Firm Conference is back, bigger and better than ever! It will be held June 23 – 25 at the Choctaw Casino Resort in Durant, with more educational sessions and more fun. Registration is now open, as is the OBA hotel room block.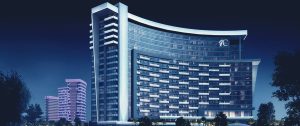 Visit the conference website www.okbar.org/solo for more information, including the complete schedule, hotel reservation info and online registration.
As always, the conference provides 12 hours of CLE so attendees can satisfy all of the year's MCLE requirements at this conference. This year that includes two hours of MCLE ethics credit.
Brett Burney returns to the conference this year. He is principal of Burney Consultants LLC and served as 2015 ABA TECHSHOW chair. He coauthored the eDiscovery Buyers Guide (free download at www.ediscoverybuyersguide.com), designed to help small- and mid-sized law firms understand the options available for their e-discovery needs. Every lawyer needs to understand basic e-discovery law so they can properly advise clients on how to respond when they receive a data preservation request. Mr. Burney will teach a two-part session, "Everything a Small Firm Lawyer Needs to Know About Electronic Discovery" and an additional session on "How to Collect, Preserve & Produce Text Messages From Mobile Devices."
Professor Robert Spector will also return to our conference. As many of you know, he is professor emeritus, Glenn R. Watson Centennial Chair in Law at the OU College of Law. During the conference, he will teach "Recent Developments in Family Law" and "Dealing with Relocations and Custody Modifications."
Did you know there are many new startup companies in our region that need advice and often cannot afford large law firm representation? Martha Londagin is an executive consultant with the Startup Junkie Foundation. She is an Oklahoma-licensed attorney and former banker who has been working with attorneys and other professionals as a business consultant for northwest Arkansas nonprofit groups that empower startup and high-growth companies throughout the Oklahoma-Arkansas region. Not only will she discuss the types of legal services these entrepreneurs need, but she will also share many resources that are currently available to assist startups. If you think you would like to advise emerging entrepreneurs, you will want to attend this session.
Kenton Brice will speak to us about two very important subjects: "Evaluating Technology Tools – A Toolkit for Legal Professionals" and "Document Generation Workflows and Why They Matter." Mr. Brice is director of technology innovation for the OU College of Law and a current member of the ABA TECHSHOW planning board. I believe improving document generation workflows is one of the more important future considerations for lawyers in any practice setting.
Our Saturday morning ethics session will be taught by OBA General Counsel Gina Hendryx and OBA Assistant General Counsel Tracy Nester. But after our Saturday luncheon, you will be treated to a different type of buffet, where you choose among three programs all approved for MCLE ethics credit. Your "buffet" options are: "This is BS! Burnout and Stress" with Scott B. Goode and Sheila J. Naifeh, "Coping with Conflicts of Interest" with OBA Ethics Counsel Richard Stevens and "An Ethical Cybersecurity Playbook for Your Law Firm" with Sharon Nelson and John Simek. So, you've got many options for many great programs on ethical competency for lawyers.
Attorney Mark Robertson's presentations at Solo and Small Firm Conference are always well attended and well received because he provides great content and many forms for attendees. This summer he is teaching two sessions: "Basics of Business Formations (with Forms)" and "Basics of Estate and Transition Planning for Business Owners (with Forms)."
"The Basics of Budgeting & Business Planning" and "Serving the Underserved – Limited Scope Services and More" are programs that will be taught by OBA Practice Management Advisor Julie Bays. In uncertain times, it is more important than ever for a small law firm to have a budget and appropriate business planning.
I will be reprising my presentation from ABA TECHSHOW 2022, the "Digital Client File." I recall when the discussion was about whether one actually needed to maintain a digital client file, while now everyone wants to know how to handle their digital client files more effectively.
Conference gold sponsor Clio will be giving a presentation on "How to Build the Perfect Client Intake Process for Your Law Firm." Improving our intake procedures so that we make it as easy as possible for clients and avoid entering the same data two, three or four times into our computer systems is a very important topic. This presentation contains content for every lawyer whether or not they use practice management software Clio.
Jeri Holmes will share her expertise on "The Nuances of Representing Tax-Exempt Organizations." It is one thing to serve on a nonprofit board as a volunteer. But it's another thing entirely if that evolves into becoming a free lawyer with all the responsibilities and potential liability associated with that. This is just one of many situations Ms. Holmes will discuss with her audience.
Since we have expanded the number of our educational sessions, we cannot cover them all here. Please visit the Solo Conference website to see all the offerings. There are substantive law programs ranging from appellate practice to guardian ad litem & juvenile law.
We will still feature many of the same events and networking opportunities that have made this conference successful. The conference will open with "60 Tips in 60 Minutes." Our Thursday night dinner will feature live entertainment and, since we are now in the 20s, what better theme for our Friday night event than "The Great Gatsby"? There will be more information provided on that event later, but you can start shopping for appropriate party attire today.
Our closing Saturday session has a new title, "The Future of Law." But it will still feature a lot of laughs and a lot of door prizes given out. There's so much discussion about the future of law practice and the impact of the mergers of legal technology providers that we wanted to give our panelists a chance to discuss these cutting-edge issues.
If you have never attended a Solo & Small Firm Conference, it's hard to share what a great experience it is. There are lots of opportunities to socialize with the other attendees, and the Choctaw Casino Resort in Durant has many other entertainment options in addition to gaming. If you've been meaning to go for some time, why not make this your year? If you've attended the conference before, then we want you to come back! Register early because we may have capacity attendance.
I hope to see you at the 2022 OBA Solo and Small Firm Conference!
Mr. Calloway is OBA Management Assistance Program director. Need a quick answer to a tech problem or help solving a management dilemma? Contact him at 405-416- 7008, 800-522-8060, jimc@okbar.org. It's a free member benefit.
Originally published in the Oklahoma Bar Journal — March, 2022 — Vol. 93, No. 3