Management Assistance Program
Have You Considered a Virtual Law Practice? June 3, 2020
Many lawyers recently gained a lot of experience with delivering some legal services virtually. Some lawyers liked some aspects of that. My not-so-bold prediction is that this method of legal services delivery will continue more strongly than many believe. Prospective clients will be asking if a videoconference appointment is available before they schedule an appointment, whether it is related to virus concerns or mobility issues. A negative response may send the potential client elsewhere.
Brooke Moore is the founder of MyVirtual.lawyer™. She has a virtual law practice, offering limited scope legal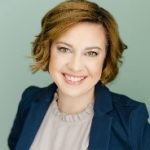 representation. Virtual law firms differ. Some only provide limited scope representation services. Others handle full scope representation. Some are virtual only. Others combine virtual services with traditional legal service delivery models.
I talked with Brooke about what it means to operate a virtual law firm and how they adopted this model. She discussed the various tools and service providers she uses to facilitate her practice. She is undoubtedly a believer. She and her partner believe that their clients benefit from this model in more ways than just pricing and convenience. By automating routine communication to clients and reducing the time spent on administrative duties, they believe they have more time to personally discuss any concerns or new development with their clients and answer their questions.