Management Assistance Program
Dragon Anywhere is a Powerful Out-of-the-Office Dictation Tool (8.13.20)
In yesterday's tip, we covered Dragon Naturally Speaking and its ability to create transcriptions of voice recordings made on mobile recorders or smart phones.
If you do these types of transcriptions frequently, you may want to consider a subscription to Dragon Anywhere, the "professional-grade mobile dictation makes it easy to create documents of any length and edit, format and share them directly from your mobile device."
Dragon Anywhere offers a one-week free trial. The subscription costs $14.99 per month or $149.99 for an annual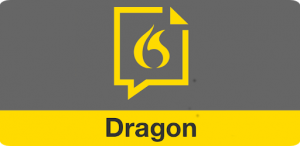 subscription. I usually opt for the annual subscription on these types of things, but I can see a lawyer deciding each month where their out-of-office schedule requires a subscription this month.