Management Assistance Program
Great Resource for iPhone and iPad Using Lawyers
By Jim Calloway
This week's post highlights a resource that you may already know about. I've mentioned it several times over the years. But it is worth noting again that lawyers who use iPhones and iPads simply won't find a better resource than Jeff Richardson's iPhoneJD.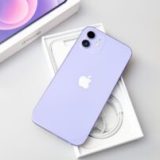 Jeff reviews apps that a lawyer might use along with some apps everyone needs. For example, he recently reviewed Goodnotes 6, an app that facilitates taking hand-written notes on the iPad. If, in addition to handwritten notes, you like to draw figures, charts or diagrams, this app should serve you well. Goodnotes 6 costs either $9.99 a year or a one-time purchase price of $29.99. You can also try out the free version first to see if you like it.
Jeff maintains an index of his past posts and reviews, which means even if he hasn't yet reviewed the latest app you are interested in using, it is easy to locate where he reviewed the prior version two years ago.
Jeff is a great source of news about these tools. He and well-known legal technologist Brett Burney do a weekly podcast, In the News, where they discuss all things Apple. He also does In the News blog posts, like this one for August 25, 2023, where he references many blog posts, reviews and product announcements he found useful since his previous news post.
Originally posted in Oklahoma Bar Association's Courts and More, August 30, 2023.