¶0 Complainant State of Oklahoma ex rel. Oklahoma Bar Association charged Respondent Brandon S. Nichols with two counts of professional misconduct including: (1) his failure to timely notify his clients and withdraw from their cases upon receiving a one year suspension for his failure to comply with his mandatory continuing legal education requirements for the year 2018, and (2) for engaging in the unauthorized practice of law during his one year suspension. The Professional Responsibility Tribunal recommended Respondent be suspended for one year from the last date of Respondent's unauthorized practice of law. We hold there is clear and convincing evidence that the totality of Respondent's actions warrant suspension for two years from the last date of Respondent's unauthorized practice of law. Respondent is ordered to pay the costs as herein provided within ninety days after this Opinion becomes final.
¶0 The United States Court of Appeals for the Tenth Circuit certified two questions of state law to this Court pursuant to the Revised Uniform Certification of Questions of Law Act, 20 O.S.2011 §§ 1601-1611.

Oklahoma Court of Criminal Appeals
¶1 The State of Oklahoma, by Mark Matloff, District Attorney of Pushmataha County, petitions this Court for the writ of prohibition against enforcement of Judge Jana Wallace's April 13, 2021 order granting post-conviction relief, vacating and dismissing the second degree murder conviction of Clifton Merrill Parish in Pushmataha County Case No. CF-2010-26.
¶1 The State of Oklahoma charged Kelvin Wayne Allen, Appellee, by Information in the District Court of Craig County, Case No. CF--2018--25, with Child Neglect (Count 1), in violation of 21 O.S.Supp.2014, § 843.5 (C), and Conspiracy to Commit Child Neglect (Count 2), in violation of 21 O.S.2011, § 421 . The State charged Tami Leann Ware, Appellee, by Information in the District Court of Craig County, Case No. CF--2018--26, with the same crimes, i.e., Child Neglect (Count 1) and Conspiracy to Commit Child Neglect (Count 2).
¶1 Upon further deliberation, we find that the prior opinion handed down in the above styled and numbered appeal on January 28, 2021, should be released for publication.
Oklahoma Court of Civil Appeals
¶1 Matthew Bales and Garret Pearce (Appellants) appeal from the trial court's order affirming the decision of the Oklahoma Real Estate Appraiser Board to, among other things, suspend Appellants' appraiser credentials for a period of thirty days. Based on our review, we affirm.

Candidates for JNC Lawyer Positions

The Oklahoma Bar Association announces candidates for the District 5 and District 6 lawyer positions on the volunteer Oklahoma Judicial Nominating Commission.
District 5 is composed of Oklahoma County, excluding eastern Oklahoma County and south of 89th Street. District 6 is composed of 23 counties in the north central and  northwestern part of the state, as they existed in 1967.*
Nominating petitions closed on a Friday, May 21.
Joel C. Hall, Oklahoma City
Jimmy R. Harmon, Oklahoma City
Gary W. Wood, Oklahoma City
David K. Petty, Guymon
Jason P. Blose, Wellston
June 4 - Ballots mailed to active attorneys in good standing in Districts 5 and 6.

June18, 5 p.m. - Ballots must be received at the Oklahoma Bar Center

June 21 - Ballots tabulated and election results posted
It is important to the administration of justice that the OBA members in the Congressional Districts 5 and 6 become informed on the candidates and cast their votes. The framers of the constitutional amendment entrusted to the lawyers the responsibility of electing qualified people to serve on the Commission. Hopefully, the lawyers in Congressional Districts 5 and 6 will fulfill their responsibility by voting.
Applicants for District Judge in Oklahoma County

May 19, 2021 – The Judicial Nominating Commission (JNC) announced today the following individuals have applied for the position of District Judge in Oklahoma County, Seventh Judicial District, Office 6.
Kaitlyn G. Allen, Edmond
John E. Barbush, Edmond
Lewis A. Berkowitz, Edmond
Bonnie J. Blumert, Oklahoma City
Sara Murphy Bondurant, Edmond
Charles "Brent" Dishman, Edmond
Brock R. Ellis, Oklahoma City
Emily N. Harrelson, Oklahoma City
Albert J. Hoch, Jr., Warr Acres
Richard W. Kirby, Oklahoma City
Kathryn R. Savage, Arcadia
Jason S. Seabolt, Oklahoma City
Thomas C. Riesen, Oklahoma City
Chelsea C. Smith, Oklahoma City
Lucas R. Stephens, Oklahoma City
Brian P. Young, Oklahoma City
After review of the applications and any publicly available background information, the JNC will schedule a meeting to make a first cut of the applicants. That meeting has yet to be scheduled, but it will likely be in the second half of June. The names of the remaining applicants will then be provided to the OSBI to conduct full background investigations, and the JNC will schedule interviews of those applicants as soon as practicable after the OSBI completes its work.
The JNC strongly encourages the public to submit comments on these applicants. Comments may be mailed to:
Administrative Office of the Courts
ATTN: Tammy Reaves
2100 North Lincoln, Suite 3
Oklahoma City, OK 73105
and/or
Jim Webb
Chair, Judicial Nominating Commission
Chesapeake Energy Corporation
PO Box 18496
Oklahoma City, OK 73154-0496
It's Nomination Season
The OBA Awards Nomination season is upon us. Nominations are open through July 1, 2021. An online nomination form is available on the Awards page. 

An online nomination form is also available for nominations for the Ada Lois Sipuel Fisher Diversity Committee. Nominations will be accepted through August 3, 2021, for its awards program.
By Jim Calloway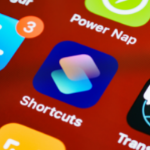 Keyboard shortcuts are real time savers, especially when editing documents in Microsoft Word. But keyboard shortcuts are only useful if committed to memory and the only way I've been able to memorize keyboard shortcuts is by using them. Practice management solution, Rocket Matter, has produced a pair of keyboard shortcut Cheat Sheets in PDF. One for Microsoft Word in Windows and another for Word in Mac. They are suitable for printing and positioning by your keyboard for easy quick reference. Even if you just memorize one or two that you use frequently, they are still time-savers. Download Rocket Matter's Word Cheat Sheets. (No email address is required.)