Judicial Nominating Commission
*Although the number of districts and their boundaries have changed over time, Oklahoma State Constitution (Article 7B §3) dictates that the boundaries for these elections are the Congressional Districts as they existed when the article was adopted in 1967.
Judicial Nominating Commission
Pursuant to the Procedures of the OBA Governing the Election of Lawyer Members to the Judicial Nominating Commission, Nominating Petitions have been filed with the Executive Director for Districts 5 and 6. Ballots will be mailed June 4, 2021, to active attorneys in good standing in Congressional Districts 5 and 6.* Ballots must be received at the Oklahoma Bar Center by 5 p.m. June 18, 2021.
DISTRICT 5 NOMINEES
Joel C. Hall, Oklahoma City
Jimmy R. Harmon, Oklahoma City
Gary W. Wood, Oklahoma City
---
Joel C. Hall
Joel C. Hall is a 1986 graduate of the University of Oklahoma where he earned a Bachelor of Business Administration in Finance degree and is a 1989 graduate of the University of Oklahoma College of Law with Honors. He is a member of Hall & Ludlam, P.L.L.C.  His practice primarily involves business and consumer litigation, bankruptcy and insolvency and debtor/creditor relations.
Joel is admitted to practice in the State of Oklahoma, United States District Court for the Western, Eastern and Northern Districts of Oklahoma and the United States Court of Appeals for the Tenth Circuit. He is a member of the Oklahoma Bar Association (Bankruptcy and Reorganization Section) and the Oklahoma County Bar Association (Bankruptcy Section).  Joel has served on the Chapter 7 Panel of Trustees for the United States Bankruptcy Court for the Western District of Oklahoma since 1998.  He has also served with and volunteered in various community organizations and his church.
---
Jimmy R. Harmon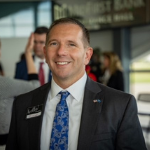 Jimmy R. Harmon has served as the First Assistant District Attorney for Oklahoma County since December, 2017. Jimmy has been with the Oklahoma County District Attorney's Office since 2006 prosecuting primarily homicides, sex crimes, and political corruption cases. Prior to arriving in Oklahoma County, Jimmy served as the First Assistant District Attorney for Pittsburg and Haskell Counties, an Assistant Attorney General assigned to the Multi-County Grand Jury, an Assistant District Attorney for Jackson County, and an associate with Rodolf & Todd in Tulsa, Oklahoma. Jimmy graduated from Northeastern State University in 1995 and the OU College of Law in 1998.
---
Gary W. Wood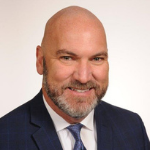 Gary Wood graduated from OU Law.  Gary began his legal career at Bloodworth & Associates.  He joined Riggs Abney Neal Turpen Orbison & Lewis in 1998.
Gary's practice is focused on criminal defense and administrative law.  He practices in Federal, State, and Municipal courts and in Administrative Hearings before numerous State boards.
Gary is currently a Law Library Trustee for the Oklahoma County Bar Association.  He serves on the board of OKC Metro Alliance.  Gary is a member of Leadership Oklahoma City Class 37.
Gary is married to Kathy and they have two children, Elizabeth and Caroline.
** District Number 5 shall include all of Oklahoma County save and except that portion thereof described as State Senate District Number 42 and that portion of House District Number 96 not otherwise included in State Senate District Number 42, as now defined and described in Title 14, Oklahoma Statutes, Section 79 (as they existed in 1967).*
DISTRICT 6 NOMINEES
David K. Petty, Guymon
Jason P. Blose, Wellston
---
David K. Petty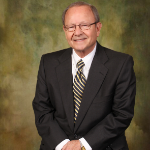 David is an OU College of Law graduate, admitted in USDC Eastern and Western Districts of Oklahoma, US 10th Circuit, US Supreme Court. OBA; Board of Governors 1980-1982; President 1987. Prior service: Associate, Board of Bar Examiners; Chairman, MCLE Committee; Professional Responsibility Commission; OBF Board of Trustees; Board of Directors OBPLIC.
OBF Distinguished Service Award 1986-1987; ABOTA, Okla. Chapter, Award of Meritorious Service 1987; Professionalism Award 1989; President's Award 1993 & 2009; Solo and Small Firm Life Achievement Award 2003.
Member of ABA, American College of Trial Lawyers, American College of Trust and Estate Counsel and American Board of Trial Advocates.
---
Jason P. Blose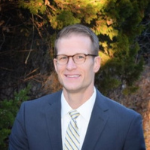 Jason Blose is from Wellston, Oklahoma, and practices at McAlister, McAlister, Baker, & Nicklas, PLLC, focusing on business, commercial, and oil and gas law. Prior to joining MMBN, Jason served for over 11 years in various in-house roles at Chesapeake Energy Corporation, most recently as the Managing Attorney for Chesapeake's Mid-Continent Business Unit. Jason graduated summa cum laude from Lafayette College in 2006. He graduated in 2009 from the Penn State University, Dickinson School of Law.
---
 District 6 is composed of 23 counties in the north central and  northwestern part of the state, as they existed in 1967.*