Whether you are hiring, looking for a career move, offering office space or offering a service, let the OBA Classifieds help. For advertising rates and details, visit www.okbar.org/barjournal/advertising.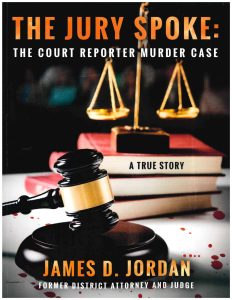 James D 'Jim' Jordan was the elected District Attorney for Okmulgee and McIntosh Counties in Eastern Oklahoma.
When a politically active court reporter was murdered, the Oklahoma State Bureau of Investigation snapped up Jim's only witness. They hypnotized her without Jim's knowledge when he was already a certified forensic hypnotist.
Steven W. Taylor was the Defense Attorney and later served as Chief Justice of the Oklahoma Supreme Court. Attorney Taylor wanted the deposition of Dr. Bernard L. Diamond. Dr. Diamond had had some influence getting courts not to allow a previously hypnotized witness to testify. We took his deposition and the deposition of Martin Reiser, Ed.D with the Law Enforcement Hypnosis Institute which worked with the LAPD solving serious real crimes.
Available from Amazon and Kindle.
Want to purchase minerals and other oil/gas interests. Send details to P.O. Box 13557, Denver, CO 80201.