The Legislative Monitoring Committee focuses on the following measures:
Administration of justice

Court organization, selection, tenure, salary and other incidents of the judicial office

Rules and laws affecting practice and procedure in the courts and in administrative bodies exercising adjudicatory functions

The practice of law
OBA Bylaws Art. VIII Sec 3
Legislative Proposals and Endorsements in Principle:
The House of Delegates has the authority to place a measure on the Legislative Program or to endorse it in principle, with at least a 60% vote.
OBA Bylaws Art. VIII Sec 5
Action by the Association upon proposals for improvement of the law by legislation or by judicial rule shall consist of:
Adoption as part of the Legislative Program of the Association;

Endorsement in principle.
OBA Bylaws Art. VIII Sec 2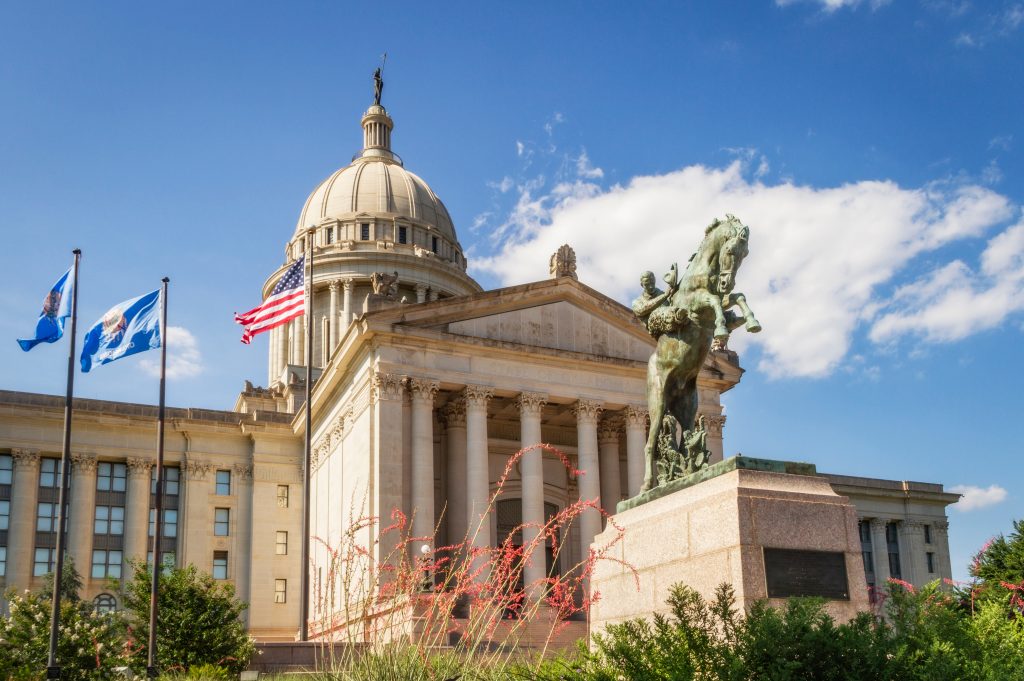 LEGISLATIVE KICKOFF
Friday, Jan. 27, 2023
Oklahoma Bar Center | Emerson Hall
Includes 3 hours of MCLE
Agenda
9 a.m.            Welcome from President/Introduction LMC Chair
9:05 a.m.       Legislative Basics – Clay Taylor and Angela Ailles-Bahm
9:55 a.m.       Break
10 a.m.          60 Bills in 60 Minutes
---
BILLS COVERED
Cannabis Bills | Amber Peckio Garrett
Governmental Law | Teena Gunter
Civil Procedure/Courts | Paul Cason
Environmental/Natural Resources | Taylor Venus
Native American Law | Seth Paxton
Family Law | Stacy Acord
---
11:00 a.m.       Break
11:10 a.m.       Legislative Panel with Moderator Jari Askins and speakers Sen. Brent Howard, Sen. Kay Floyd, Rep. Chris Kannady and Rep. Jason Lowe
12:10 p.m.       Adjourn
To participate
RSVP to Alisha Davidson or call 405-416-7014.