Judicial Nominating Commission
*Although the number of districts and their boundaries have changed over time, Oklahoma State Constitution (Article 7B §3) dictates that the boundaries for these elections are the Congressional Districts as they existed when the article was adopted in 1967.
Judicial Nominating Commission
Pursuant to the Procedures of the OBA Governing the Election of Lawyer Members to the Judicial Nominating Commission, Nominating Petitions have been filed with the Executive Director for Districts 1 and 2.*
Ballots will be mailed June 2, 2023, to active attorneys in good standing in Congressional District 1. The nominee for District 2 is an uncontested candidate, therefore no ballots will be mailed.
Ballots must be received at the Oklahoma Bar Center by 5 p.m. June 16, 2023.
DISTRICT 1 NOMINEES
James R. Hicks, Tulsa
William C. McLain, Tulsa
Mary Quinn Cooper, Tulsa
---
James R. Hicks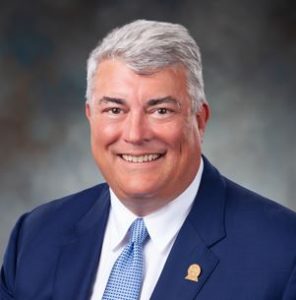 James R. Hicks is the immediate past president of the Oklahoma Bar Association, having served the organization as president in 2022. A member of the Tulsa firm Barrow & Grimm, he concentrates his practice in business and construction related litigation while representing clients in other civil litigation and family law matters. He was the recipient of the American Bar Association's First Place Award of Achievement for Service to the Public, 1994; OBA Outstanding Young Lawyer, 1995; TCBA Outstanding Young Lawyer, 1993; and recipient of the TCBA President's Award, 1992. He and his wife Nancy are active members of St. John's Episcopal Church where he served as senior warden from 2013-2020. Mr. Hicks was awarded the Bishop's Cross by the Episcopal Bishop of Oklahoma in 2021 in recognition of his service to the church. He was voted by the readers of Oklahoma Magazine as Best Attorney in the 2011 "Best of the Best" and again in 2012. Together with his wife, he is chairing the 2023 Western Days fundraiser for the St. Simeon's Foundation.
---
William C. McLain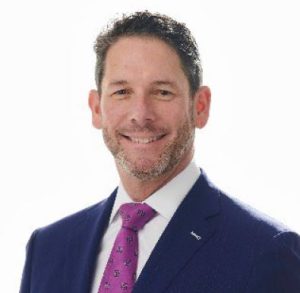 William C. (Chad) McClain earned his J.D. from TU in 2001. He is a founding partner of Graves McLain focusing his practice on personal injury. He has served in leadership for TCBA and TCBF for nearly two decades, is currently on the TCBF Board, and chaired the capital campaign to revitalize the Tulsa County Bar Center. He is past president of the Summit Club and the OAJ. He is admitted to practice in all Oklahoma federal district courts, the District of Minnesota, and the 10th Circuit. He is a member of the OBA, TCBA, OBA, AAJ, TLC and National Trial Lawyers.
---
Mary Quinn Cooper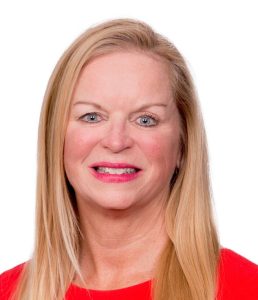 Mary Quinn Cooper is a shareholder at McAfee & Taft and co-leader of the firm's Litigation Group. A 1986 graduate of the TU College of Law, she has tried more than 100 cases to verdict throughout her 37-year career. She is a frequent speaker locally and nationally on trial practice and has served as a faculty member for the Trial Academy at Stanford University. She is a member of ABOTA (American Board of Trial Advocates) and past president of its Oklahoma chapter.
She and her husband of 37 years, Frank, have three adult children.
---
District 1 is composed of Creek and Tulsa counties, as they existed in 1967.*
DISTRICT 2 NOMINEE
Weldon W. Stout Jr., Muskogee | Uncontested Candidate
---
Weldon W. Stout Jr.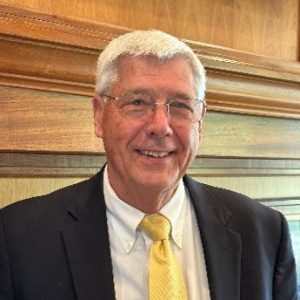 Weldon Warren Stout Jr. was admitted to the Oklahoma Bar in 1974. He has seen the practice of law from the District Attorney's Office, then 32 years in private practice followed by almost nine years as a judge. Prior to his appointment as a judge, he served on the Judicial Nominating Commission for several years and considered it one of the more important services an attorney can render to his community and state. During his time in private practice, he also served on the OBA Board of Governors as well as the Victim's Compensation Board.
 District 2 is composed of 17 counties in the eastern and northeastern part of the state, as they existed in 1967.*