2021 Board of Governors
The Board of Governors is comprised of 17 active members of the Oklahoma Bar Association. One representative is elected for each of the nine Supreme Court judicial districts, as such districts existed prior to January 1, 2020 [Order No. SCBD 4483 (2020 OK 17)],  by lawyers in those respective districts plus three statewide at-large members and the Young Lawyers Division chairperson. Officers are the president, vice president, president-elect and secretary/treasurer.
For information on board vacancies and nominations, visit the Board Vacancies page.
---
President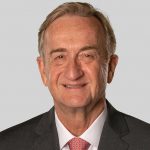 Michael C. Mordy
P.O. Box 457
Ardmore, OK 73402
(580)223-4384
mmordy (at) mordylaw.com
---
Executive Director
Secretary/Treasurer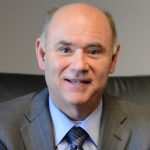 John M. Williams
Oklahoma Bar Association
P.O. Box 53036
Oklahoma City, OK 73152
(405)416-7000
johnw (at) okbar.org
---
President-Elect
James R. Hicks
110 W. 7th Street, Suite 900
Tulsa, OK 74119-1044
(918)584-1600
jhicks (at) barrowgrimm.com
---
Vice President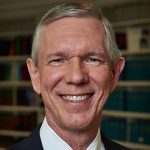 Charles E. Geister III
201 Robert S. Kerr, Ste. 1600
Oklahoma City, OK 73102
(405)235-7000
cgeister (at) hartzoglaw.com
---
Past President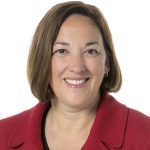 Susan B. Shields
Two Leadership Sq., 10th Fl.
211 N. Robinson
Oklahoma City, OK 73102
(405)235-9621
susan.shields (at) mcafeetaft.com
---
District 1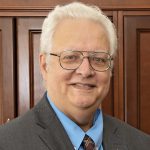 Michael R. Vanderburg
Ponca City, OK 74604
(918)767-0344
citysson (at) gmail.com
---
District 2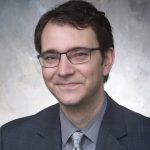 Michael J. Davis
425 W. University Blvd.
Durant, OK 74701
(580)920-5511
mdavis (at) se.edu
---
District 3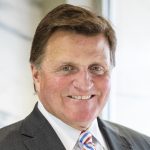 David T. McKenzie
210 Park Avenue, Suite 3030
Oklahoma City, OK 73102
(405)406-2771
david (at) lawokc.com
---
District 4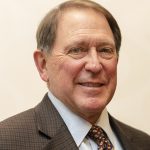 Timothy E. DeClerck
202 W. Broadway
Enid, OK 73701
(580)234-5144
ted (at) mdpllc.com
---
District 5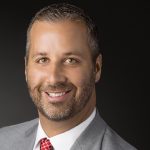 Andrew "Andy" E. Hutter
Norman, OK 73072-9648
(405)232-1515
andrew (at) hutterlaw.com
---
District 6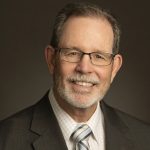 Richard D. White Jr.
525 S. Main Street, Suite 800
Tulsa, OK 74103
(918)599-7755
rwhite (at) barberbartz.com
---
District 7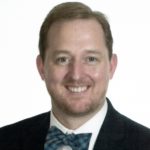 Benjamin R. Hilfiger
620 W. Broadway St.
Muskogee, OK 74401-6219
(918)683-4445
ben (at) cookhilfiger.com
---
District 8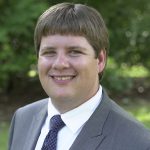 Joshua A. Edwards
P.O. Box 1628
Ada, OK 74821-1628
(580)332-5579
jedwards (at) adalawoffice.com
---
District 9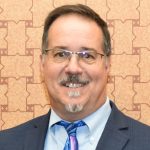 Robin L. Rochelle
511 S.W. C Avenue
Lawton, OK 73501
(580)248-1822
rochelleassociates (at) yahoo.com
At-Large and YLD Representatives
---
Member-at-Large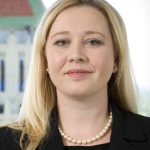 Amber Peckio Garrett
Amber Law Group
2727 E. 21st Street
Midway Building, Suite 100
Tulsa, OK 74114
(918)895-7216
amber (at) amberlawgroup.com
---
Member-at-Large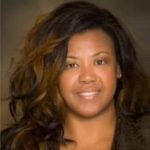 Kara I. Smith
Okla. Health Care Authority
4345 N Lincoln Blvd.
Oklahoma City, OK 73105
(405)923-8611
kara.smith76 (at) gmail.com
---
Member-at-Large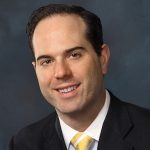 Miles T. Pringle
Nichols Hills, OK 73120
(405)820-9219
mtpringle21 (at) gmail.com
---
YLD Chairperson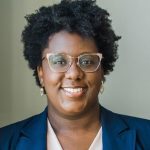 April J. Moaning
P.O. Box 20118
Oklahoma City, OK 73156
(405)888-0491
aprilmoaninglaw (at) gmail.com