Congratulations | July 2021 Bar Exam Results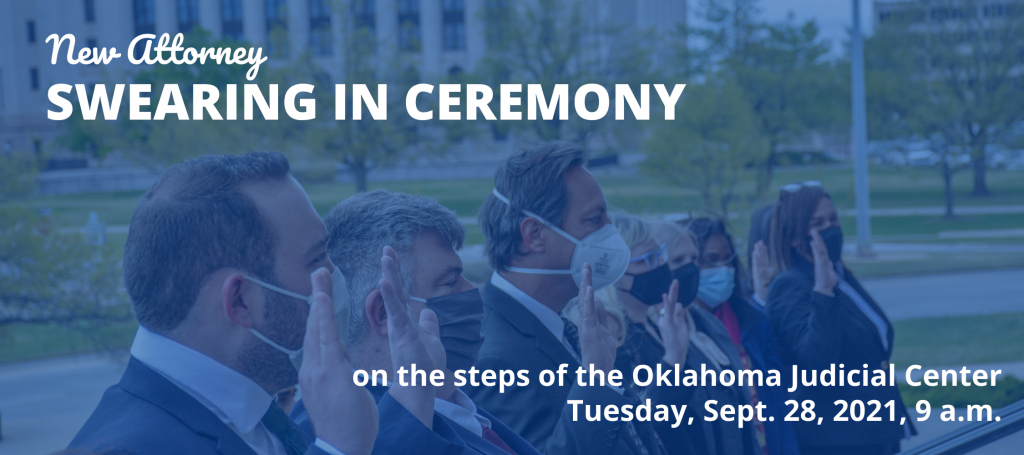 The Oklahoma Board of Bar Examiners announced results from the July 2021 Oklahoma Bar Exam.
A total of 332 took the exam; 244 passed; pass rate 73%.
Download the list that includes everyone who passed the bar exam.
INCLUSION ON THIS LIST DOES NOT INDICATE THAT THE INDIVIDUAL HAS COMPLETED ALL THE REQUIREMENTS FOR ADMISSION. A letter with the test results and admission status has been mailed to each applicant who took the exam.

The oath administration will be held on Tuesday, September 28, 2021, at 9:00 a.m. on the steps of the Judicial Center in Oklahoma City. The Judicial Center is located at 2100 N. Lincoln Blvd., Oklahoma City. To be admitted in Oklahoma, attendance is required; courtroom attire for applicants is required. If there are circumstances that prevent an applicant from being present, please advise the office of the Board of Bar Examiners.

REMINDER: Successful applicants who have met character and fitness approval and have passed the Multistate Professional Responsibility Exam are not eligible to practice law UNTIL the Oklahoma Supreme Court enters an Order for admission, AND the applicants take the Oath of Attorney and sign
the Roll of Attorneys on Tuesday, September 28, 2021.