2021 OK 23, SCAD-2021-15
Decided 05/03/2021
Rules 1.4, 12 O.S. Supp. 2020, ch. 15, app. 1, and 1.23, 12 O.S. Supp. 2020, ch. 15, app. 1, of the Oklahoma Supreme Court Rules, are hereby amended as shown on the attached Exhibit "A". A clean copy of the rule amendments is attached as exhibit "B." The amended rules are effective immediately.
DONE BY ORDER OF THE SUPREME COURT IN CONFERENCE this 3rd day of May, 2021.
¶1 Petitioner, Ashley K. Adrianse, graduated from University of Kansas School of Law in May 2008. After graduation, Petitioner successfully passed the Connecticut Bar Examination and was admitted to the Connecticut Bar on October 27, 2008. On April 7, 2014, Petitioner was admitted to the Oklahoma Bar Association (OBA), and her name was entered onto the Roll of Attorneys upon a Motion for Reciprocal Admission to the Oklahoma Bar. On April 11, 2014, Petitioner took the judicial oath to practice law in Oklahoma. Petitioner resided in Oklahoma and practiced law until April 21, 2016.
Oklahoma Court of Criminal Appeals
¶1 Petitioner James Chandler Ryder was convicted of two (2) counts of First Degree Murder ( 21 O.S.1991, § 701.7 ), Case No. CF-99-147, in the District Court of Pittsburg County. In Count I, Petitioner was sentenced to life imprisonment without parole. In Count II, the jury found the existence of two (2) aggravating circumstances and recommended the punishment of death. The trial court sentenced accordingly. This Court affirmed the judgment and sentence in Ryder v. State , 2004 OK CR 2 , 83 P.3d 856 . Petitioner's first application for post-conviction relief was denied by this Court in Ryder v. State , (Okl.Cr.2004) opinion not for publication, Case No. PCD-2002-257. The United States Supreme Court denied certiorari in Ryder v. Oklahoma , 543 U.S. 886 (2004). On September 8, 2020, Petitioner filed this second and successive application for post-conviction relief.
¶1 Benjamin Robert Cole, Sr., was tried by jury and convicted of First Degree Murder in the District Court of Rogers County, Case No. CF-2002-597. In accordance with the jury's recommendation the Honorable J. Dwayne Steidley sentenced Petitioner to death. Petitioner appealed his conviction and sentence in Case No. D-2004-1260, but this Court denied relief. Cole v. State , 2007 OK CR 27 , 164 P.3d 1089 . Petitioner previously sought post-conviction relief and was denied the same by this Court. See Cole v. State , Case No. PCD-2005-23 (Okl.Cr. Jan. 24, 2008) (unpublished) and Cole v. State , Case No. PCD-2020-332 (Okl.Cr. May 29, 2020) (unpublished). For the third time, Petitioner seeks post-conviction relief from this conviction and sentence, challenging the jurisdiction of Rogers County to try him for his infant daughter's heinous murder.
Oklahoma Court of Civil Appeals
¶1 Joyce A. Mitchell (Petitioner) seeks review of trial court orders finding her guilty of indirect contempt, sealing the court record, and awarding attorney fees and interest to Richard G. Mitchell (Respondent). The salient issues on appeal are whether the trial court erred in excluding evidence, in sealing the record, or in finding Petitioner guilty of contempt. 1 After review of the record and applicable law, we find no trial court error and affirm.

Information Round Up
Oklahoma Judicial Nominating Commission Announces Interview Dates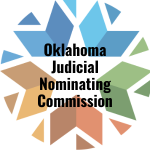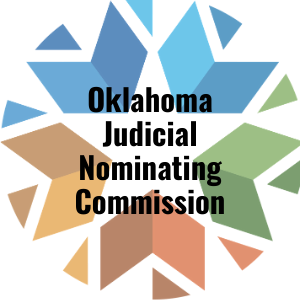 The JNC will conduct interviews in late May and early June for positions on Oklahoma's appellate courts. There are eight applicants for the vacancy on the Court of Civil Appeals, District 3, Office 1, and eight applicants for the vacancy on the Oklahoma Supreme Court. Read more. 
---

The May Oklahoma Bar Journal is arriving in your mailboxes, and is online. Enjoy.
Notice of Judicial Vacancy
The Judicial Nominating Commission seeks applicants to fill a vacancy for the position of District Judge for Oklahoma County, Seventh Judicial District, Office 6. Applications must be submitted to the Chairman of the JNC no later than 5:00 p.m., Friday, May 14, 2021.. Read more.

TO MEMBERSHIP IN THE OKLAHOMA BAR ASSOCIATION
REINSTATEMENT HEARING
JOEL EDWARD SCOTT, III, SCBD # 6962
9:30 a.m., Tuesday, May 25, 2021
Any person desiring to be heard in opposition to or in support of a petition may appear before the Professional Responsibility Tribunal at a scheduled hearing located at the Oklahoma Bar Center at 1901 North Lincoln Boulevard, Oklahoma City, Oklahoma. Any person wishing to appear should contact Gina Hendryx, General Counsel, Oklahoma Bar Association, P.O. Box 53036, Oklahoma City, Oklahoma 73152, telephone (405) 416-7007.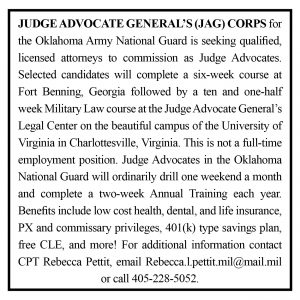 THURSDAY! The Lawyers Helping Lawyers Discussion Group returns for its first in-person meeting in Oklahoma City at the office of Tom Cummings. Please email him at tomcummingslawfirm@gmail.com to ensure there's enough food!
Getting Clients To Do Their Homework
By Jim Calloway
Sometimes it can be frustrating when the lawyer has completed a project except for the information that the client was supposed to provide. Perhaps our method of assigning tasks to clients could stand a review. Help Me, Help You: Getting Clients to Do Their Homework by North Carolina Bar Association's Catherine Reach explores different ways to help your clients help you, from spoon feeding to infographics.