The Supreme Court of Oklahoma Court Calendar
The Supreme Court of Oklahoma is in session year round, unless otherwise noted. The Court regularly schedules conferences on Mondays and other days as needed.
Oklahoma Court of Criminal Appeals
No published opinions this week. 
Oklahoma Court of Civil Appeals
¶1 Plaintiff/Appellant Jerry Hayes (Hayes), as Special Administrator of the Estate of Shannon Moyer (Moyer), seeks review of the trial court's summary judgment order finding Defendant/Appellee LogistiCare Solutions, LLC (LogistiCare) was not the principal of Defendant Morgan 24 Hour Medical Escort, LLC (Morgan Medical). After de novo review, we agree that Morgan Medical was not the agent of LogistiCare. However, because the court failed to fully consider Hayes' alternative theory of liability, it erred by granting judgment to LogistiCare as a matter of law. We affirm in part, reverse in part, and remand.

¶1 Respondent/Appellant, Alfredo Villanueva ("father") and Petitioner/Appellee, Norah Marie Swiney ("mother") are the parents of one minor child, R.S.V., born July 17, 2013. Father has had supervised visitation of the parties' child since the divorce trial, which took place during 2016. Father sought a modification of child support and visitation in the trial court and, after a two day trial, the trial court denied the majority of father's requested relief. The trial court modified child support in accordance with a stipulation entered by the parties, found father guilty of contempt for his willful failure to pay child support, and denied the request to allow unsupervised visitation. The finding of guilt for contempt is affirmed. The order modifying child support is affirmed. The order denying father's motion to modify visitation is reversed and the matter is remanded for a hearing on modification of visitation.

¶1 This case involves an alleged breach of an Assumption of Lease Agreement stemming from a judicial ruling in a prior condemnation action. Plaintiff/Appellant, Morad Sepahvand, appeals the trial court's grant of summary judgment in favor of Defendants/Appellees, the John E. Barbre Trust, a/k/a the John E. Barbre Trust No. One, and Robert L. Barbre ("Trust"). 1 In the prior condemnation action, the City of Tulsa secured a final order of condemnation concerning the property at issue here, during which the court there found that a non-party to this case held a leasehold interest that was superior to the interest claimed by Morad and awarded the non-party the sum of $330,000.00 for the value of improvements to the property. Morad then filed a fraud claim against the Trust, but ran afoul of the two year statute of limitations. He later filed an Amended Petition to assert claims for breach of contract, promissory estoppel and breach of warranties. The trial court here granted summary judgment to the Trust and found that Morad's claims "sound in fraud, not contract, and in any event, plaintiff cannot show anything more than speculative damages, which is prohibited." The determinative issues here are: whether disputed material facts exist that preclude summary judgment on the validity of the Assumption of Lease Agreement at issue here and on the additional issues of breach and damages; and, also whether, as a matter of law, Morad is able to assert a claim for promissory estoppel. Based on our answers to these issues, we affirm, in part, reverse, in part, and remand the matter for further proceedings consistent with this Opinion.

Dispositions Other than by Published Opinions

Oath Ceremony Scheduled for Oklahoma Supreme Court Justice Dana Kuehn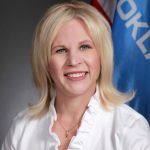 Oklahoma Supreme Court Chief Justice Richard Darby has announced that the Oath Ceremony for Justice Dana L. Kuehn will be held at 2 p.m. on Thursday, Oct. 7, in the Supreme Court Courtroom on the second floor of the State Capitol, 2300 N. Lincoln Blvd, Oklahoma City.
For those unable to attend, a livestream will be available here.
A reception honoring Justice Kuehn will be held immediately following in the second floor Capitol Rotunda.
JNC: Nominees for Rogers County District Judge
Oct. 5 – The Judicial Nominating Commission (JNC) announced the three nominees for the position of Associate District Judge, Rogers County, Twelfth Judicial District, a vacancy created by the resignation of the Honorable Kassie McCoy. After concluding the review process and conducting in person interviews today, the JNC submitted the following nominees for this position to the Governor:
Mark D. Antinoro, Owasso
Andrea L. Medley, Catoosa
Susan A. Nigh, Skiatook
Under Article 7B Section 4 of the Oklahoma Constitution, the Governor has sixty days to appoint one of the nominees to this judicial position. If he fails to do so within sixty days, the Chief Justice of the Supreme Court shall make the appointments.
By Jim Calloway, Director
Management Assistance Program
Sometimes Microsoft tends to hide powerful features in favor of simple interfaces better for the average user. Microsoft Word's Print Preview Edit Mode is something useful that you have probably never used because it is hidden. It shouldn't be hidden and that is an easy fix.
Today's suggested project is to learn what this tool does and set it up where you can easily use it when you need it. This will probably take five to ten minutes, depending on how quickly you read the article linked below.
Read Discover a Better Print Preview Mode in Word from Office Watch.
Add this Command to your Quick Access Toolbar. Those instructions are in the feature above.
The result places on your QAT.
Open a finished document and try it out. You need to uncheck the Magnifier to edit a document. Otherwise clicking on the document text zooms in and out.
Among the many things you will now have easier access to is the Shrink One Page feature. This attempts to shrink a document by one page by slightly modifying fonts and spacing. It's perfect for a document that only has a few lines on the final page.
If this is your first time adding commands to your Quick Access Toolbar, you may want to refer to my prior Law Practice Tips column Time-Saving Microsoft Word Customizations and Tools for more detail and ideas. I strongly believe the QAT should be moved to below the Ribbon instead of its default location above the Ribbon where it is harder to use.