March 2020 | Constitutional Law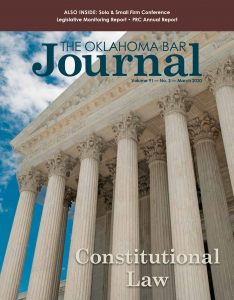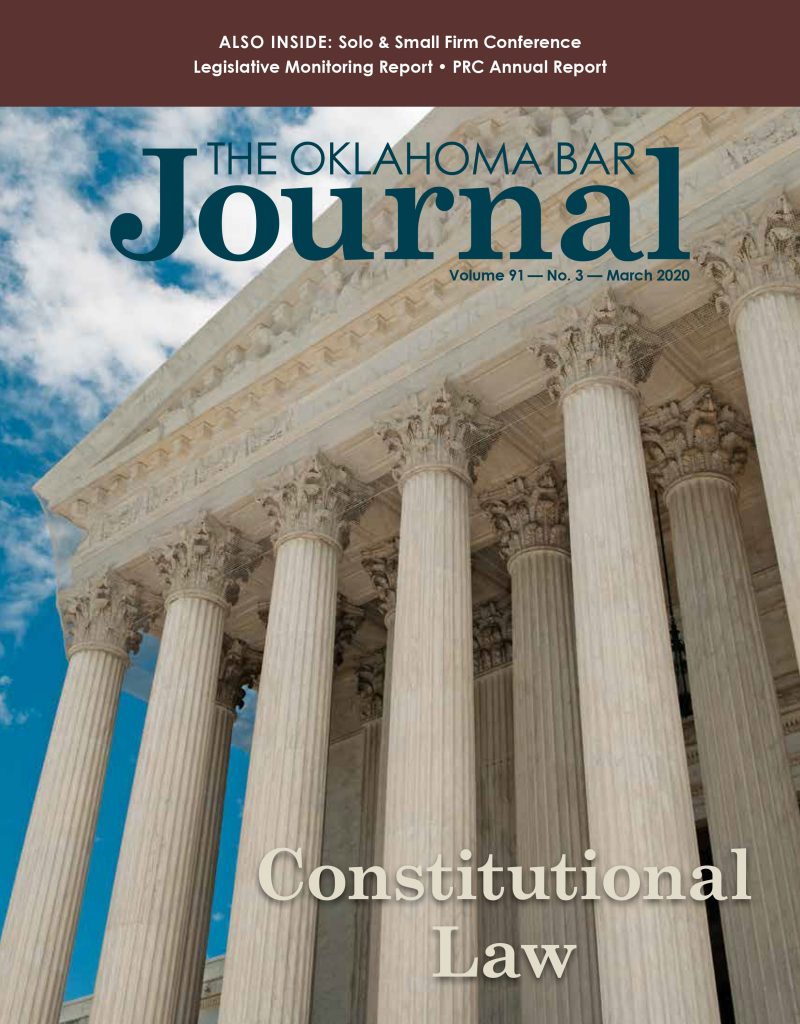 Feature Articles
Blocked in the Digital Age: Constitutional Dimensions of Elected Officials Blocking Critics on Social Media
One may not think that opposites on the political spectrum like President Donald Trump and Democratic Congresswoman Alexandria Ocasio-Cortez have something in common, but they do – both have been sued for blocking critics on Twitter. In fact, in today's digital age, elected officials at all levels – local, state and national – have come under fire for blocking or censoring critics on social media platforms like Twitter and Facebook. In cases all around the country, courts are tackling the question of how sites run by a governmental entity or public official for public business qualify as "limited public forums" protected by the First Amendment, as well as how under certain circumstances, even a personal site like @realDonaldTrump can function as a limited public forum. To date, three federal circuit courts have examined these issues, along with federal district courts in states like Texas, New York, Virginia, Colorado, Wisconsin, Kentucky, Maryland, Maine, Missouri and Vermont.
Smoke and Mirrors: Constitutional Ideals When Fact and Fiction Can't Be Separated
Imagine yourself – an upstanding and accomplished attorney or judge – surfing the internet in your down time. While doing so, you come across a video clip of a familiar person spewing deplorable things about your peers and admitting to serious crimes. To your horror, the person in the video looks exactly like you, they sound just like you and that person acts like you. The only thing you're certain of is it's not you and you do not have an identical twin – but for all you know, everyone you know believes it's you in the video clip. What then for you?
The Role of State Constitutions in the Protection of Individual Rights
A natural tension exists between our representative form of government and the need to constrain government power to protect individual rights. A written constitution can provide the best fortification against a government straying beyond its proper boundaries. Justice William O. Douglas stated, "The Constitution is not neutral. It was designed to take the government off the backs of people."1 However, if our federal Constitution is interpreted in a way that inappropriately expands the role and scope of government power, then state constitutional provisions have the potential to fill the gap and ensure the rights of citizens "will not erode even when federal constitutional rights do."2
Where to Draw the Line: Setting Legislative Districts After Rucho v. Common Cause
Gerrymandering has been a hot topic, and in June 2019 the U.S. Supreme Court issued a much-anticipated ruling in Rucho v. Common Cause.1 The result was a 5-4 decision decreeing that "Partisan gerrymandering claims present political questions beyond the reach of the federal courts."2 Rucho was part of ongoing challenges in North Carolina and Maryland. For example, in 2017 the Supreme Court issued an opinion finding that North Carolina had used race as a predominate factor in drawing its legislative districts in violation of the Equal Protection Clause.3 Combining the two cases together in Rucho was particularly interesting because they involved gerrymandering from both Democrats (in Maryland) and Republicans (in North Carolina).
Caution: Approaching the Symbolic Limits of the Establishment Clause
When the power, prestige and financial support of government is placed behind a particular religious belief, the indirect coercive pressure upon religious minorities to conform to the prevailing officially approved religion is plain. But the purposes underlying the Establishment Clause go much further than that. Its first and most immediate purpose rested on the belief that a union of government and religion tends to destroy government and to degrade religion. The history of governmentally established religion, both in England and in this country, showed that whenever government had allied itself with one particular form of religion, the inevitable result had been that it had incurred the hatred, disrespect and even contempt of those who held contrary beliefs. That same history showed that many people had lost their respect for any religion that had relied upon the support of government to spread its faith. The Establishment Clause thus stands as an expression of principle on the part of the Founders of our Constitution that religion is too personal, too sacred, too holy, to permit its "unhallowed perversion" by a civil magistrate. Another purpose of the Establishment Clause rested upon an awareness of the historical fact that governmentally established religions and religious persecutions go hand in hand.1
Keepers of the Word: The Supreme Court Upholds Tribal Treaty Rights in Herrera v. Wyoming
At the time of the founding of the United States, the government approached negotiations with the indigenous people residing in this land as government-to-government negotiations, the very same as their negotiations with foreign nations. Over the first century of the official existence of the United States government, these negotiations resulted in the creation of hundreds of treaties, or official documents confirming the compromises agreed to by the United States and tribal governments. Even though the United States changed its official treaty policy in 18711 in favor of formalizing decisions made in negotiations through official acts of Congress, this change in policy did not affect the validity of the treaties of old.