Association business will take place Friday morning during General Assembly: OBA award presentations, updates from judicial and OBA leaders, elections and consideration of resolutions. 
The House of Delegates shall be composed of one delegate or alternate from each County of the State, who shall be an active or senior member of the Bar of such County, as certified by the Executive Director at the opening of the annual meeting; providing that each County where the active or senior resident members of the Bar exceed fifty shall be entitled to one additional delegate or alternate for each additional fifty active or senior members or major fraction thereof. In the absence of the elected delegate(s), the alternate(s) shall be certified to vote in the stead of the delegate. In no event shall any County elect more than thirty (30) members to the House of Delegates.
2024 Leadership and Candidates
2024 Newly Elected Board of Governors
Pursuant to Rule 3, Section 3 of the OBA bylaws, the following nominees have been deemed elected due to no other person filing for the position.
Member At Large Election
The election for the Member at Large position will be held at the House of Delegates meeting on Nov. 3 at the 2023 OBA Annual Meeting.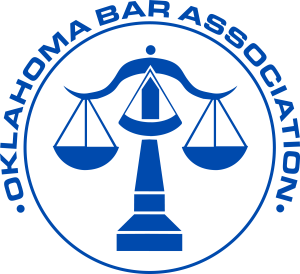 OKLAHOMA BAR ASSOCIATION
1901 N LINCOLN
OKLAHOMA CITY, OK 73105
OKBAR.ORG
405-416-7000
800-364-7886 (LAWYERS HELPING LAWYERS)