YLD Meets Online for First 2021 Meeting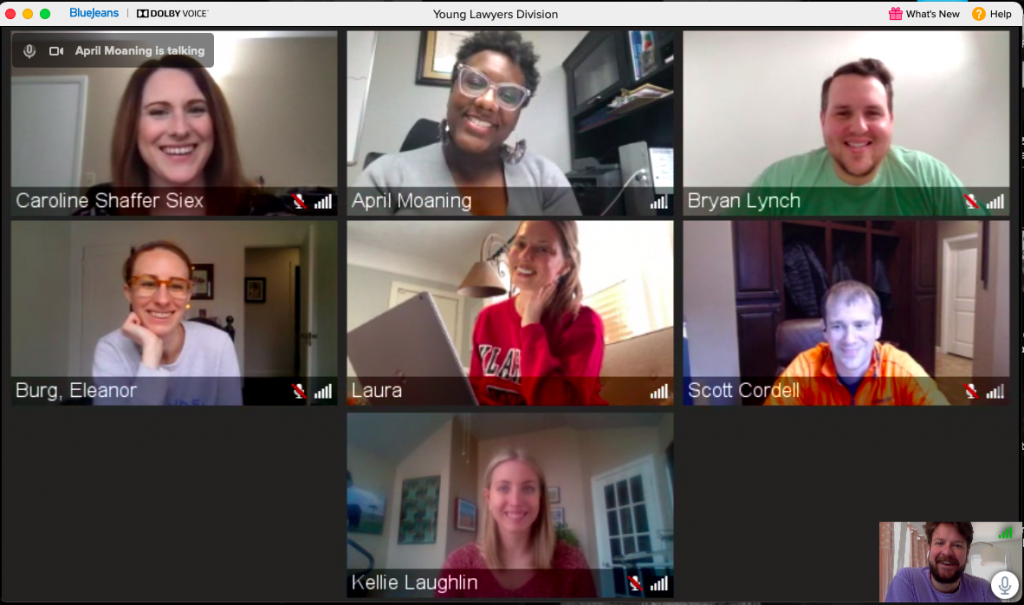 The OBA Young Lawyers Division held its first meeting of 2021, led by April Moaning, chair. One of the first action items for the YLD will be preparing "Survival Kits" for those taking the bar exam in February.
In addition to lots of snacks, the YLD is adding masks and hand-sanitizer to the kits. Thanks to Law Pay for contributing to those COVID-19 necessities.
The Young Lawyers Division (YLD) was organized in 1966 to provide an avenue for Oklahoma's young lawyers to work on bar-related and public service-related projects. Since that time the YLD has taken an aggressive leadership role in all bar committees and activities.
All members of the Oklahoma Bar Association in good standing who were first admitted to the practice of law in the past 10 years are automatically YLD members.
If you want to reach out to the YLD leadership, find them here.