Women in Law Conference & Luncheon
Friday, Sept. 22, 2023 | 9 a.m. – 4 p.m.
Civic Center Music Hall
201 N. Walker Ave., Oklahoma City
A total of 6 MCLE credit hours, 2 of which may be applied toward ethics requirements.
The 2023 Spotlight Award recipients have been announced! Click here to view.
Registration is now full for this event!
Agenda & Schedule
8:30 - 9 a.m. | Registration, Continental Breakfast | Hall of Mirrors
9 - 9:10 a.m. | Welcome – Emily Gregory, OBA Women in Law Section Chair | Hall of Mirrors
9:10 - 10 a.m. | The Many Ways to Use a Law Degree: Alternative Careers in Law – April Kelso, Senior Director of Partnerships and Policy at Service Oklahoma, Oklahoma City | Hall of Mirrors
10 - 10:50 a.m. | "The Civility Conundrum" - Civility in the Practice of Law & Its Effect on Mental Health (Ethics) – Rhiannon Thoreson, Assistant City Attorney, Broken Arrow | Hall of Mirrors
10:50 - 11 a.m. | Morning Break
11 - 11:50 a.m. | Judicial Panel: Judicial Ethics, Impartiality and the Media | Joel Levine Hall
Judge Jane P. Wiseman, Oklahoma Court of Civil Appeals, Division 4
Judge K. Nikki Kirkpatrick, District Judge, Oklahoma County District Court
Judge Lydia Y. Green, Special Judge, Oklahoma Juvenile Justice Center, Oklahoma County
11:50 - 12 p.m. | Morning Break
Noon - 1:40 p.m. | Mona Salyer Lambird Spotlight Awards Luncheon | Hall of Mirrors
Keynote Speaker: New York Times Bestselling Author, Chandler Baker
1:40 - 1:50 p.m. | Afternoon Break
1:50 - 2:45 p.m. | How to Run for Office in Oklahoma: A Panel Discussion | Joel Levine Hall
Moderator: Emily Gregory 
Panelists:
Emily Virgin Esq., Former Member of the Oklahoma House of Representatives, Norman
Dynda Post, Retired District Court Judge, Rogers County
Michael Whelan Esq., Founder and Political Consultant, Camelot Consulting LLC, Tulsa
Vicki Behenna, District Attorney District 7, Oklahoma County
2:45 - 3 p.m. | Afternoon Break
3 - 3:50 p.m. | Law Firm Branding: How to Build a Strong Brand – | Hall of Mirrors
Katherine Mazaheri, Founder/Managing Attorney, Mazaheri Law Firm, Oklahoma City
Stacy Acord, McDaniel Acord, Attorneys & Counselors PLLC
3:50 - 4 p.m. | Closing Remarks/Adjourn | Hall of Mirrors
4 - 5 p.m. | Closing Reception/ Happy Hour | Hall of Mirrors
*Agenda is subject to change
CANCELLATIONS: Cancellations will be accepted at any time prior to the conference date; however, a $30 fee will be charged for cancellations made after Sept. 15, 2023. Cancellations will not be accepted on or after the conference date.
Conference Parking Information

The Women is Law Section has secured limited free parking for the conference. One hundred parking spaces will be available at three lots in close proximity to the Civic Center. They are available on a first-come, first-serve basis. The attached map shows the location of the lots outlined in blue. The lots will not be marked with signs the day of the conference, so please refer to the map for locations.
Women in Law Section Leadership
Emily Gregory – Chairperson
April Kelso – Former Chairperson
Cheryl Jackson – Secretary
Melissa East – Treasurer
Event Sponsors
Thank you to these event sponsors!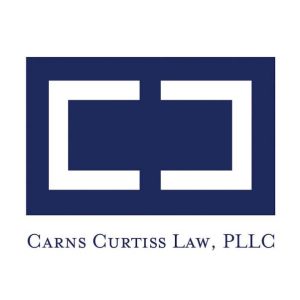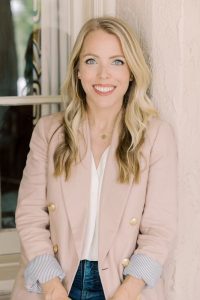 Keynote Speaker
Chandler Baker
Chandler Baker is an attorney and New York Times bestselling author. She grew up in Sarasota, Florida, went to college at the University of Pennsylvania, and went to law school at the University of Texas, Austin. She worked as a lawyer at a D.C. firm, worked in Dallas for a major sports franchise, and worked as a corporate attorney. Now, she can usually be found listening to audiobooks at two times the normal speed, overspending at bookstores or obsessing over true crime. She lives in Austin, Texas, with her husband and toddlers.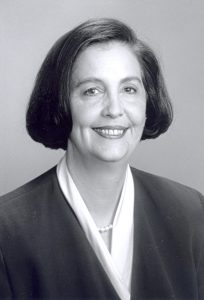 Mona Salyer Lambird
The Spotlight Awards were created in 1996 to annually honor five women who have distinguished themselves in the legal profession and who have lighted the way for other women. The award was later renamed to honor 1996 OBA President Mona Salyer Lambird, the first woman to serve as OBA president and one of the award's first recipients, who died in 1999.