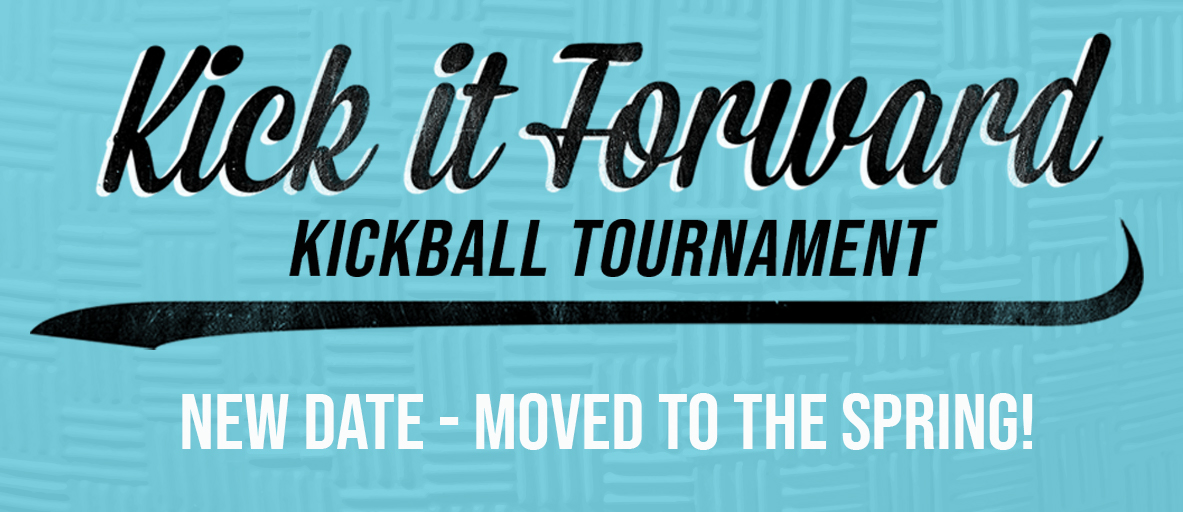 The Kick It Forward Kickball Tournament will be held in April. Start recruiting team members now! Follow the YLD on Facebook for real-time updates.
Teams may have between 8 and 12 members
Team members do not have to be attorneys
Individuals may register and will be placed with a team on the day of the event
Double elimination tournament with winner's and loser's bracket
Games last five innings or 45 minutes, whatever comes first
Kick it Forward Sponsorship Levels
Want to sponsor the Kick It Forward Kickball Tournament? All sponsors will be recognized in the Oklahoma Bar Journal, on the website and in advertising and promotions.
First Base – $250
Placement on shirt
8 koozies
Third Base – $750
Placement on shirt
Placement on banner
12 shirts
12 koozies
Team entry up to 8
Second Base – $500
Placement on shirts
5 shirts
10 koozies
Home Run – $1,000
Event sponsor
Placement on shirt
Placement on banner
15 shirts
15 koozies
Team entry up to 12
The Kick It Forward project was born out of a desire to help fellow lawyers with financial difficulties. With the many economic challenges lawyers face today, it can be a struggle to build up and maintain a legal practice. That's why the Young Lawyers Division launched Kick It Forward in 2015, with a mission to assist lawyers of all ages in need by paying their OBA dues while they get on their feet.
The program is funded by donations made through an election on your dues statement. By completing the Kick It Forward line, lawyers agree to pay $20 (or the amount of your choice) to the program in addition to annual dues.
You can donate online when paying your dues electronically, or complete the donation line on the paper dues statement and include payment with your mailed dues payment.
Already paid your dues? No problem! You can mail a check payable to the OBA, P.O. Box 53036, Oklahoma City, OK 73152. Include program name on the lower left corner of the check.
Request Assistance
The deadline to apply for assistance is Jan. 31. Eligible recipients will be attorneys who:
Are currently licensed and in good standing;
Reside primarily in Oklahoma;
Are actively engaged in the practice of law or searching for legal employment;
Are earning less than $1,500 gross each month; and
Are willing to "Kick It Forward" and pay at least the amount paid on their behalf back into the program at some future date.