Sexual Harassment and Respect in the Legal Workplace
By Katherine Mazaheri and Daniel Zonas
Navigating the workplace as an attorney can be like stepping into a minefield of potential liability; one misstep and you could land in your boss's office, the Human Resources Division or under the scrutiny of the bar association due to a grievance or a bar complaint. Our profession requires a unique balance of making a good impression, respecting others in the workplace and getting things done in a high-stress environment. After 16 years of practicing law, owning a business and mentoring law students and new lawyers, I have cautionary advice for my new colleagues that will help to ensure not just that you are respected at work but that you respect others. By the time you are through with this article, I want you to understand what the climate of the legal workplace looks like today, what type of behavior is expected from you as a member and what may constitute illegal or unethical sexual harassment.
FUNDAMENTAL CHANGES IN WORKPLACE CULTURE
The culture of the legal workplace has changed significantly, even in the last 16 years. If you came out of law school when I did, you would have been exposed to a different set of spoken and unspoken rules than what you may see today. To look and act like a lawyer meant you had to play by a typical male lawyer's rules. As a woman, you dressed the part: stockings with your hair pulled back and a skirt suit if you were interviewing or appearing before a judge. You laughed off inappropriate comments in interviews where partners would mention your looks or tell you about how sex sells as a new lawyer. You learned the rules of the game. You knew who was in charge, so you compromised your own values and interests and tried not to stand out so that you could ultimately advance your career.
Things are different in today's society and corporate climate. Women are progressing and evolving into the majority in the legal world. In recent years, there have been more female law students than male law students.[1] The OU College of Law saw an 11% jump in female enrollment in 2018, and the female class population has been above 50% every year since.[2] Right now, about 42% of law school deans are female, doubling from 21% in 2014.[3] If male lawyers aren't already outnumbered, they will be soon.
In turn, increased female representation and a new generation of innovative and progressive professionals have positively impacted the legal workplace. The #MeToo movement created a new awareness of previously overlooked sexual harassment problems by educating people and stimulating workplace trainings to enhance preventative measures against sexual harassment.[4] Overt plays at sexual harassment and assault are now less common, and sexual harassment charges under the Equal Employment Opportunity Commission have substantially decreased.[5] The days where sexual harassment was tolerated or even condoned are over and have been replaced by a paradigm shift championing an equitable and diverse society where women should have equal opportunities and leadership roles.
Despite the ongoing paradigm shift, less obvious forms of sexual discrimination can still go unnoticed. In the words of Jane Ellis of the International Bar Association Legal Policy & Research Unit, legal workplaces remain a "boys' club ... which tends to reflect the fact that they were established by men during more 'traditional times.'"[6] Among legal professionals, offensive jokes, rating someone's attractiveness and the use of pet names have become more common.[7] Moreover, within the courthouse, judges mistake female attorneys for paralegals or secretaries more often than male attorneys.[8] Similarly, implicit sexual bias is even present in the U.S. Supreme Court, where male justices interrupt female justices about three times more often than they interrupt fellow male justices.[9] It is important to acknowledge these covert or nuanced manifestations of sexual harassment called microaggressions. Microaggressions, like the examples above, are everyday verbal or nonverbal behaviors that communicate derogatory, biased or negative messages to or about individuals based on their marginalized or underrepresented identities.[10] They may be unintentionally offensive but are, nonetheless, objectionable. Unwelcome romantic advances, repeated requests for dates, dismissive behavior, interruptions, pet names, staring and an infinite number of inappropriate comments, jokes, texts, emails or even memes could all be further examples of sex-based microaggressions. Microaggressions can take place because people just don't notice them, and the effect can be like a slow death from a thousand papercuts. Though any are unpleasant, tolerance of repeated microaggressions can create a hostile work environment. Although less common, men can also experience sexual harassment in the workplace just as easily through these uncomfortable and unwelcome acts.
Legal workplaces that tolerate sexual harassment are unsustainable. Repeated workplace sexual harassment has a proven correlation with employee disengagement, productivity loss, low morale and increased turnover.[11] This kind of environment reveals a lack of integrity in the attorneys perpetuating it, damaging not only the firm's reputation but also creating a rift in our workplace culture, stigmatizing those in inferior positions by not affording them the respect they deserve as professionals.
GENERAL SOLUTIONS FOR EMPLOYERS
One potential solution lies in strengthening our responses to sexual harassment. As little as 14% of sexual harassment incidents are officially reported.[12] Victims don't report incidents for a recognizable pattern of reasons: fear of retaliation, concerns for safety, concerns for whether the claim would be taken seriously and concerns that the person to report to is the perpetrator.[13] Suppression of sexual harassment is caused by unsuccessful mechanisms for victims to seek help. To fix it, legal workplaces could enlist employees in a multifaceted response team for reporting incidents. Additionally, bystander-focused sexual harassment training should be utilized, as it has been proven to be effective in preventing sexual harassment from occurring in the first place.[14] Most importantly, employers must take swift and meaningful action when they become aware of sexual harassment.
Another general solution could be the creation of a more diverse group of partners, government officials and other leaders in the legal industry. Representation in leadership positions does not follow gender distribution in the legal workforce. Though the cut of women entering law has been above 45% for the last 20 years, they currently make up a mere 20% of equity partners at law firms.[15] Filling leadership positions with more women not only creates leadership that is more likely to support women, but it also increases female representation, which helps new female lawyers feel like they belong in the industry. Beyond sex, workplace culture is shaped by its leaders – how they act and, more importantly, what they tolerate. The legal profession needs leaders who recognize what gender bias looks like so that they can spot it within themselves and show no tolerance for it in any capacity.
While various potential solutions exist for addressing this problem, it is crucial to be aware of the appropriate actions to take if you or a colleague encounters sexual harassment in your workplace. Here is some information to keep in mind: 
Workplace Sexual Harassment and Discrimination are Illegal
Sexual harassment and discrimination in the workplace can give rise to liability under Oklahoma and federal law. An employer may be liable under Title VII of the Civil Rights Act of 1964 if it has at least 15 employees and the discriminatory behavior is "sufficiently patterned or pervasive."[16] Sexual harassment is similarly actionable under the Oklahoma Anti-Discrimination Act, which also requires an employer to have at least 15 employees.[17] If an employer has less than 15 employees, it can still be held liable through a Burk tort action, which prohibits constructive or actual discharge of an employee in violation of an Oklahoma public policy goal.[18] In either circumstance, there needs to be a pattern of microaggressions; a onetime crass comment or inappropriate advance is almost never actionable. Further, Oklahoma follows an at-will employment doctrine, so an employer may terminate an employee at any time ­­– even for no cause or a cause that is morally wrong – without consequence.[19] Even so, being fired does not mean you have lost your right to redress for sexual harassment. If you have been fired, demoted or faced any kind of adverse employment action in retaliation for reporting sexual harassment, your employer could be held liable in a Title VII retaliation or Burk tort action.[20]
If you are ever subject to sex-based harassment or discrimination in your workplace, document and collect proof and report the behavior to human resources or management. Your employer must investigate your sexual harassment and/or discrimination complaint; failing to do so would constitute a Title VII violation.[21] This applies even to small firm employers without a Human Resources Department that may have to hire a third-party investigator (typically an employment lawyer) and/or notify its professional liability insurance company if it has employment coverage to fulfill its legal duty. In a perfect system, this is where the harassment ends; the employer investigates and determines whether discipline is warranted. If it doesn't, your employer could be held liable for inaction. If you think you may have a viable discrimination or sexual harassment claim, put your employer on notice (preferably in writing), and find an experienced employment law attorney to evaluate your potential claim with the Equal Employment Opportunity Commission, the Office of Civil Rights Enforcement with the Attorney General's Office and/or ultimately file a suit against your employer. Do so quickly as a Title VII claim could be barred if a discrimination charge is not filed with the EEOC or the OCRE within 180 days of the last unlawful employment action.[22]
Sexual Harassment and Discrimination are Unethical
But sexual harassment isn't just illegal, it's unethical. Attorneys are held to a heightened ethical standard and may be sanctioned for their own discriminatory behavior. Rule 8.4(g) of the Model Rules of Professional Conduct states that it is professional misconduct for a lawyer to "engage in conduct that the lawyer knows or reasonably should know is harassment or discrimination on the basis of ... sex."[23] Rule 2.3(B) of the Model Code of Judicial Conduct covers the same ground almost verbatim for judges.[24]
Courts take this sort of thing seriously. Take, for example, the case of Claypole v. County of Monterey, where an attorney got hit with sanctions after he told his female opposing counsel, "[D]on't raise your voice at me. It's not becoming of a woman."[25] Because of this single comment, the court said the following:
A sexist remark is not just a professional discourtesy, although that in itself is regrettable and all too common. The bigger issue is that comments like [this attorney's] reflect and reinforce the male-dominated attitude of our profession. ... When an attorney makes these kinds of comments, "it reflects not only on the attorney's lack of professionalism, but also tarnishes the image of the entire legal profession and disgraces our system of justice."[26]
Ethical rules against sexual discrimination are not just meant to protect victims or bring about gender equality but also to protect the integrity and reputation of the legal profession.
Likewise, the OBA Standards of Professionalism state that attorneys should refrain from personal conduct that exhibits bias against a person based on that person's gender.[27] However, these standards merely reflect expectations for attorneys in Oklahoma; they are not to be used as a basis for discipline.[28] In fact, when you look at the Oklahoma Rules of Professional Conduct, Rule 8.4(g) is nowhere to be found.[29] Oklahoma is astonishingly part of the majority, being one of 39 states whose ethical codes have not adopted some form of Rule 8.4(g).[30]
Even though not explicitly addressed in the ORPC, sexual discrimination can still violate Oklahoma ethical rules. In State ex rel. Okla. Bar Ass'n v. Miskovsky, an Oklahoma lawyer was suspended for 60 days and ordered to pay more than $3,000 in court costs after he made sexual comments and described sexual scenarios between him and two different women he initially consulted regarding representation in a divorce.[31] The Oklahoma Supreme Court affirmed that he violated ORPC 1.7 ("[a] lawyer shall not represent a client if the representation of that client may be materially limited ... by the lawyer's own interests"), ORPC 2.1 ("a lawyer shall exercise independent professional judgment and render candid advice"), ORPC 8.4(d) (a lawyer shall not "engage in conduct that is prejudicial to the administration of justice") and Rule 1.3 of the Rules Governing Disciplinary Proceedings (imposing collateral grounds for discipline for unethical acts that bring discredit to the legal profession).[32] Though not mentioned in Miskovsky, sexual harassment could also raise a question of a lawyer's competence or diligence, leading to a violation of ORPC 1.1 or 1.3 respectively.[33]
Therefore, if you are ever subjected to sex-based harassment or discrimination by an attorney, file a bar complaint with the OBA Office of the General Counsel. The Office of the General Counsel will review the grievance and determine whether to initiate formal disciplinary action.[34]
COMMITTING TO A RESPECTFUL WORKPLACE ENVIRONMENT
The "boys' club" days of sexual discrimination and harassment are over. As a part of the legal community, you have a duty to your coworkers and your profession to keep the workplace inclusive and safe. This includes understanding what behavior is acceptable in the workplace and what type of conduct should be reported. But real inclusion is not limited to enforcing legal remedies and minimum ethical standards; we should strive to uphold the expectations set forth in the OBA Standards of Professionalism and take proactive steps to change the climate of our workplace and make the legal community better for future generations.
---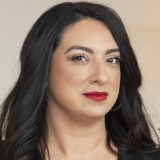 ABOUT THE AUTHORS
Katherine Mazaheri is the founder and managing attorney of Mazaheri Law Firm, a team of trial attorneys who have gained a reputation for taking on cases that attack various social injustices and help families in crisis. She's the current OBA Labor and Employment Law Section chair and a member of the Oklahoma County Bar Association board. She often mentors law students and new lawyers on employment litigation, sexual harassment and other Title VII best practices.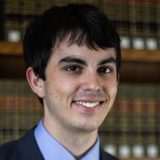 Daniel Zonas is a 3L at the OU College of Law. He loves studying Oklahoma law and works primarily in legal research and writing at Mazaheri Law Firm. After graduating, he aspires to leave a lasting mark of excellence on the legal community through legal expertise and a dedication to ethical service.
---
ENDNOTES
[1] WOMEN IN THE LEGAL PROFESSION, American Bar Association, https://bit.ly/3s8UYIj (last visited July 28, 2023).
[2] Class Profile, OU College of Law, https://bit.ly/3s4teEP (last visited July 28, 2023).
[3] Laura M. Padilla, "Women Law Deans, Gender Sidelining, and Presumptions of Incompetence," 35 Berkeley J. Gender L. & Just. 1, 4 (2020); Rosenblatt's Deans Database, Mississippi College School of Law, https://lawdeans.com (last visited July 28, 2023).
[4] Kelly Cardin and Evan Citron, "#MeToo and the Workplace: Five Years and a Pandemic Later," Ogletree Deakins (May 24, 2022), https://bit.ly/3OthrHG.
[5] Id.; Still Broken: Sexual Misconduct and Harassment in the Legal Profession – A National Study, Women Lawyers on Guard 24 (March 18, 2021), https://bit.ly/3DNx4om.
[6] Yola Verbruggen, "Time up for old boys' club?" International Bar Association, https://bit.ly/3qrjQdO (last visited July 28, 2023).
[7] Still Broken, supra note 5, at 24.
[8] Sara Hanley, "Women in the Profession – Tell Me I Can't," 27 PIABA B.J. 391, 397 (2020).
[9] Tonja Jacobi and Dylan Schweers, "Female Supreme Court Justices Are Interrupted More by Male Justices and Advocates," Harvard Bus. Review (April 11, 2017), https://bit.ly/3YyqNX1.
[10] Andrew Limbong, "Microaggressions are a big deal: How to talk them out and when to walk away," National Public Radio (June 9, 2020), https://bit.ly/3P2uLEd.
[11] "How Does Sexual Harassment Affect the Workplace?" Everfi, https://bit.ly/3YBeJ7C (last visited July 28, 2023).
[12] Still Broken, supra note 5, at 24.
[13] Id. at 20.
[14] Claire Miller, "Sexual Harassment Training Doesn't Work. But Some Things Do." The New York Times (Dec. 11, 2017), https://bit.ly/45mWHYR.
[15] Roberta Liebenberg and Stephanie Scharf, Walking Out the Door: The Facts, Figures, and Future of Experienced Women Lawyers in Private Practice, American Bar Association 1 (2019), https://bit.ly/47r6LBS.
[16] Hicks v. Gates Rubber Co., 833 F.2d 1406, 1416 (10th Cir. 1987); Aguirre v. McCaw RCC Communs., 953 F. Supp. 1222, 1224 (D. Kan. 1997).
[17] Brown v. Ford, 1995 OK 101, ¶7, 905 P.2d 223, 227.
[18] Patel v. Tulsa Pain Consultants, Inc., P.C., 2022 OK 56, ¶11, 511 P.3d 1059, 1062.
[19] Lewis v. Oklahoma ex rel. Bd. Of Regents for Tulsa Cmty. Coll., 42 F. App'x 160, 173 (10th Cir. 2002).
[20] Amro v. Boeing Co., 232 F.3d 790, 799 (10th Cir. 2000).
[21] Malik v. Carrier Corp., 202 F.3d 97, 105 (2d Cir. 2000).
[22] Scheerer v. Rose State Coll., 774 F. Supp. 620, 624 (W.D. Okla. 1990).
[23] Model Rules of Prof'l Conduct R. 8.4(g) (2016).
[24] Model Code of Judicial Conduct R. 2.3(B) (2020).
[25] Claypole v. Cnty. Of Monterey, No. 14-CV-02730-BLF, 2016 WL 145557, at *4–5 (N.D. Cal. Jan. 12, 2016).
[26] Id. at *5 (citations omitted).
[27] OBA Standards of Professionalism, Oklahoma Bar Association, www.okbar.org/ec/standardsofprofessionalism (last visited July 28, 2023).
[28] Id.
[29] However, MCJC Rule 2.3(B) is codified in Oklahoma.
[30] Dennis Rendleman, "ABA Model Rule 8.4(g): Then and Now," American Bar Association (Jan. 20, 2023), https://bit.ly/3DONBbF.
[31] State ex rel. Okla. Bar Ass'n v. Miskovsky, 1997 OK 55, ¶¶4, 23, 938 P.2d 744, 747, 752.
[32] Id. at ¶14; 1988 Okla. Stat. tit. 5, Ch.1, App 3-A, Rule 1.7; 1988 Okla. Stat. tit. 5, Ch.1, App 3-A, Rule 2.1; 1988 Okla. Stat. tit. 5, Ch.1, App 3-A, Rule 8.4; Okla. Stat. tit. 5, Ch.1, App 1-A, §1.3.
[33] Okla. Stat. tit. 5, Ch.1, App 3-A, Rule 1.1 ("A lawyer shall provide competent representation to a client"), Okla. Stat. tit. 5, Ch.1, App 3-A, Rule 1.3 ("A lawyer shall act with reasonable diligence and promptness in representing a client").
[34] "Filing a Complaint Against an Attorney," OBA Office of the General Counsel, www.okbar.org/gc/complaint (last visited July 28, 2023).
Originally published in the Oklahoma Bar Journal – OBJ 95 Vol 7 (September 2023)
Statements or opinions expressed in the Oklahoma Bar Journal are those of the authors and do not necessarily reflect those of the Oklahoma Bar Association, its officers, Board of Governors, Board of Editors or staff.