Pro Bono Expungement Clinics: Creating Second Chances
By Melissa Brooks and Shenice Huff
WHAT IS EXPUNGEMENT?
Expungement is a mechanism provided by the Legislature that is designed to help those with criminal records who have completed their sentences by clearing said records. Record clearing is an important tool for providing some relief from the obstacles created by having a prior criminal history.
Expungement or criminal record cleaning by petition is governed by 22 O.S. §§18-19. Currently, there are 16 statutory grounds upon which an arrest, charge or conviction can be removed from the person's record.[1]
WHY IS EXPUNGEMENT IMPORTANT?
Having a criminal record is often a major obstacle to everyday living. Obstacles include but are not limited to discrimination in hiring and housing, lack of access to the right to vote during the sentence (even if not incarcerated) and a lifelong struggle to fully rejoin society. These obstacles are felt far and wide, in and outside of Oklahoma. There are an estimated 70 million to 100 million people nationwide with criminal records.[2]
Oklahoma is one of 24 states in the U.S. with a record-clearing statute and one of 20 states where some criminal records may be cleared without a petition.[3] An estimated 94% of people eligible for expungement have not been able to access the service, according to Oklahomans for Criminal Justice Reform.
In addition to the relief granted by Section 18, Oklahoma has enacted a form of clean slate legislation, which is gaining momentum around the country.[4] This 2022 law directs the Oklahoma State Bureau of Investigation to compile a list of clean slate eligible cases each month and send said list to the prosecuting agency and the arresting agency. If neither agency objects to the removal of the record, the record is to be cleared within 45 days of the date the notice is sent by OSBI. This process will be effective November 2025.[5]
WHY DO WE NEED PRO BONO EXPUNGEMENT CLINICS?
The truth is that Oklahomans facing issues based on their prior criminal history often cannot afford to hire an attorney. A 2022 study by the Bureau of Labor Statistics showed that people released from federal prison faced alarming rates of joblessness, with more than 60% finding themselves unemployed at any given time during a four-year period. Even more alarming is that the rate of joblessness increased the longer they were out of prison.[6]
Given these truths, one may ask if it is possible to do an expungement pro se. Like many statutes that are written with the intent to help low-income and otherwise underserved Oklahomans, Section 18 expungement is simply too complicated to be done pro se. Even if they could afford an attorney or were able to complete the process on their own, the average cost of an expungement for just one county is between $300 and $500. Therefore, a pro bono resource like a clinic is necessary for many seeking expungements.
THE CLINIC MODEL: FROM APPLICATION TO SIGNATURE
The Urban League of Greater Oklahoma City Inc. holds its annual Expungement Expo every June, during which applicants can apply for services for the coming year. Each applicant submits an application along with their OSBI report. Each application will be reviewed for completeness and then given to the lead volunteer attorneys. The lead volunteer attorneys screen the received application and the OSBI report for expungement eligibility. If the attorneys determine the applicant is ineligible for expungement, they will receive an email or phone call with an explanation and, when applicable, a possible solution for becoming eligible. Ineligibility could be based on one of three factors: criminal record eligibility including but not limited to existing costs and fines owed, pending cases, outstanding warrants or having too many felony convictions. Additionally, each applicant must meet grant requirements.
If they are eligible, the applicant's file (OSBI report and application) will be reviewed, and a screening report will be completed, which includes pertinent case information and specific grounds for each entry. Once reviewed, a volunteer attorney drafts the petition and order. Many are drafted by volunteer attorneys at a drafting party hosted at a local law firm. Each drafted pleading will be reviewed for substantive accuracy, grammar and formatting.
After filing, a certified copy of the petition and a copy of the order are sent to all necessary parties for signatures. If there are no objections, the order is given to the assigned judge for signature. Finally, a certified copy of the final order is sent to all necessary parties, along with any owed fees. Agencies that require a fee include but are not limited to the OSBI and various police departments.
Finally, those who have received an expungement are honored at a ceremony held by the Urban League.
THE RESULTS
The Urban League's Community Convening and Social Justice Department has coordinated an Expungement Expo for the past three years. The expo provided information or services to more than 1,800 clients in 2022 alone. In 2021, the Urban League provided expungements to 19 Oklahoma County residents and 143 expungements in 2022 at no cost to the clients. The Urban League is in the process of reviewing the 300 applications and OSBI reports from individuals who sought services from the 2023 expo.
Our goal is to help clients, who are predominantly Black, move beyond the challenges of having criminal records by educating them on how to seal their records and offering assistance with expungement if they are eligible. It is vital to help justice-involved individuals understand current and new policies to assist them in this process.
RECREATING THE MODEL IN YOUR COMMUNITY
If you are interested in recreating this incredible resource in your community, we suggest partnering with a local social services organization or workforce organization with ties to the community and a local bar association for volunteer attorneys. The other major consideration is to secure funding for the filing fees and record fees required by OSBI and other agencies, as the fees are often a barrier to exercising this right.
CONCLUSION
Expungement is just one tool of access to justice. Access to justice seeks to address systemic inequalities. Creating second chances and restoring people to their full potential is essential to the survival of our democracy and the positive growth of all Oklahomans.
Volunteer opportunities are available to assist with reviewing cases or drafting petitions and orders. For more information about how you can volunteer in any capacity, please contact Shenice Huff at shuff@urbanleagueok.org or call 405-409-1876.
---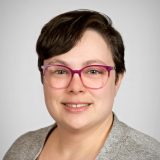 ABOUT THE AUTHORS
Melissa Brooks is the director of legal information and engagement at the Oklahoma Access to Justice Foundation, where she supports and expands pro bono efforts across Oklahoma and builds public legal information. Ms. Brooks earned her J.D. at the OCU School of Law with a certificate in estate planning.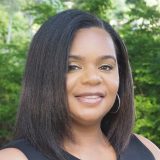 Shenice Huff is an advocate for education and social/criminal justice reform with a passion for helping others. She has more than 17 years of experience in reentry, employment and advocacy. Ms. Huff has worked on a variety of projects, including expungement and work readiness training as well as creating and facilitating empowerment programs.
---
ENDNOTES
[1] HB 3024 added two nonviolent deferred expungements. HB 3316 added automatic record clearing beginning in 2025.
[2] https://bit.ly/45vxz2q.
[3] See a "50-State Comparison" of existing record clearing laws. https://bit.ly/3qWyV7h.
[4] See 22 O.S. 19(b).
[5] See Interim Study Report: Expungement Reform Interim Study, page 2 at www.okjusticereform.org/research.
[6] https://bit.ly/3soXJoU.
Originally published in the Oklahoma Bar Journal – OBJ 95 Vol 8 (October 2023)
Statements or opinions expressed in the Oklahoma Bar Journal are those of the authors and do not necessarily reflect those of the Oklahoma Bar Association, its officers, Board of Governors, Board of Editors or staff.