Mona Salyer Lambird Spotlight Award Recipients to be Honored
2019 WOMEN IN LAW CONFERENCE
Friday, Oct. 25 | 9 a.m. – 4 p.m.
Renaissance Waterford OKC Hotel
6300 Waterford Blvd., Oklahoma City
Featuring a keynote speaker Marcia Coyle, The National Law Journal chief Washington correspondent, programming includes sessions on LGBT rights under Title VII, nonprofit board service and a panel of judges hosted by Supreme Court Chief Justice Noma Gurich. 6 MCLE credit hours, including 1 ethics .
The Spotlight Awards were created in 1996 to annually honor five women who have distinguished themselves in the legal profession and who have lighted the way for other women. The award was later renamed to honor 1996 OBA President Mona Salyer Lambird, the first woman to serve as OBA president and one of the award's first recipients, who died in 1999.
This is the 23rd year for the awards to be presented by the OBA Women in Law Committee. Award winners will be honored Oct. 25 at the Women in Law Conference in Oklahoma City.
Teresa Meinders Burkett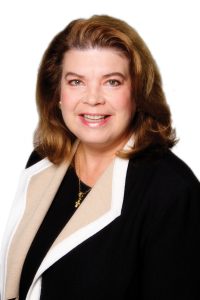 Teresa Meinders Burkett has been a health care lawyer
in Tulsa for 28 years. She is a partner in the Healthcare Practice Group of Conner & Winters LLP, which she founded when she moved her practice from a litigation boutique in 2007. She earned her undergraduate nursing degree from OU in 1982 and worked as a cardiac care registered nurse through law school. She received her J.D. with honors from the OU College of Law in 1985. A recent highlight of her health law career was writing the amicus brief on behalf of many Oklahoma health care organizations and associations to allow Medicaid expansion to be put to a vote of the people in 2020.
She is a founding member and past president of the Oklahoma Health Lawyers Association and has also served as chairman of the OBA Health Law Section multiple times. She is serving as the City of Tulsa Parks Board chairman and on the Board of Trustees for Gilcrease Museum. She also serves on the boards of The Oklahoma Academy, Community Service Council, Tulsa Animal Welfare Commission and the Advisory Board for the Tulsa Chamber of Commerce. She serves as a Trustee for the Potts Family Foundation and the Tulsa Community College Foundation. A member of Leadership Oklahoma, Class XVIII, Ms. Burkett has served in numerous leadership roles with that organization.
In 2015, she was recognized with Leadership Tulsa's Paragon Award. She is a recipient of the Tulsa County Bar Association's Golden Rule Award and the OBA's Golden Quill Award. For the past two years, she has been an honoree as one of Oklahoma's Women of the Year, a prestigious honor recognizing women making a significant impact professionally and in their communities on behalf of the state of Oklahoma.
She and her husband Robert enjoy hiking in the Ozarks with their two dogs, wine tasting trips to California and paddling down the Buffalo River in their Wenonah canoe.
Brita Haugland-Cantrell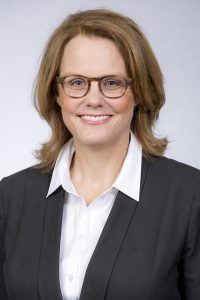 Brita Haugland-Cantrell is a trial lawyer who practices primarily in products liability defense and family law litigation. She represents clients in all aspects of family law, including divorce, complex business valuations and asset and debt apportionment, division of retirement and pension plan assets, custody, visitation, child support, alimony, guardianship and Hague Convention matters. She also frequently handles pro bono litigation, has been a volunteer advocate for Legal Aid Services of Oklahoma and has served by court appointment as guardian ad litem.
Upon graduating from law school in 1987, she worked as an associate with a Tulsa-based law firm for two years before transitioning her practice and serving as assistant attorney general for the state of Oklahoma from 1989 to 1994. As the state's lead environmental attorney, she practiced in environmental law litigation in administrative proceedings, state courts and federal appellate matters. In one particularly high-profile case, Arkansas et al. v. Oklahoma, 503 U.S. 91, 16 (1992), she represented the state first on appeal to the U.S. 10th Circuit Court of Appeals from a decision of the Environmental Protection Agency and subsequently on appeal to the U.S. Supreme Court as counsel with Attorney General Susan Loving and Assistant Attorney General Robert Butkin.
Her prior career experience also includes serving as executive director of the Oklahoma chapter of The Nature Conservancy from 1994 to 2000. In 2000, she returned to private practice with the law firm of Eldridge Cooper Steichen & Leach and then joined McAfee & Taft when the two firms combined in 2011. She is a graduate of the National Institute of Trial Advocacy (NITA) and the founding chairman of the OBA Environmental Law Section. She is currently serving her second five-year term as a member of the Oklahoma Department of Environmental Quality board. During this tenure, she has been elected twice as chairman of
the board.
Doneen Douglas Jones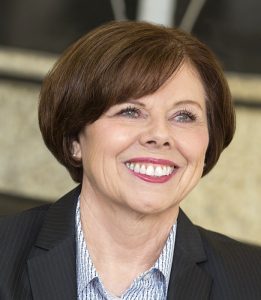 Doneen Douglas Jones is a partner at Fellers Snider where she started in 1979 as a legal intern. Her practice focuses primarily on business litigation, lender liability defense, representation of creditors in bankruptcy cases and loan documentation. She obtained her Bachelor of Arts from OU and received her J.D. from the OU College of Law. She is the co-chairperson of the Oklahoma County Bar Association Law-Related Education Committee and loves presenting programs to elementary and junior high school students.
She is an active member of the Ruth Bader Ginsburg American Inn of Court, where she is a past president and attributes the inn of court experience with enriching her professional career and creating lasting friendships. One of the highlights of her legal career was meeting Justice Ginsburg. She has been honored with the Journal Record Leadership in Law Award and the Ruth Bader Ginsburg American Inn of Court John Shipp Award for Professionalism. She sponsors a table at the YWCA's Women Who Care Share and is an active member of her church where she teaches religious education to seventh- through ninth-grade students and serves on the Finance Committee. She loves to travel and enjoys skiing. She is married to Glenn Jones and they have two sons, Bryan and Josh, and two grandsons, Grady and Oliver.
Suzanne Mitchell
Suzanne Mitchell has served as a U.S. magistrate judge in the Western District of Oklahoma since February 2013. She chairs the district's Criminal Justice Act Panel Selection Committee. She also serves on the Court Assisted Recovery Court, a federal re-entry court that provides an intensive, treatment-focused program to assist recently released nonviolent offenders to reintegrate into society. She also chairs the Administrative Office of the U.S. Court's Magistrate Judge Advisory Group. Her professional experience includes serving as an appellate practitioner at the U.S. Attorney's Office in the Western District of Oklahoma, as senior law clerk for former U.S. 10th Circuit Judge Robert H. Henry and as a corporate and securities attorney at McAfee & Taft.
Judge Mitchell served as president of the Oklahoma City chapter of the Federal Bar Association for 2017-18 and currently serves as vice president for the Tenth Circuit for the FBA nationally. She received the Outstanding Chapter Leadership Award for her service. She has been named a master of the William J. Holloway American Inn of Court and served as the inn's president for 2018-19. She also serves as an Oklahoma County Bar Association board member. She sits on Rotary Club 29's Board of Directors and chairs the club's service projects groups.
A graduate from Georgetown University's School of Foreign Service, she studied at the London School of Economics. She earned her J.D. with high honors from George Washington University, where she was awarded Order of the Coif, served as an editor on its law review and a member of the Moot Court board.
She is a member of Leadership Oklahoma City, Class XIV and former chair of the Oklahoma Visual Arts Coalition. She and her husband, Sam, have four children.
Z. Faye Martin Morton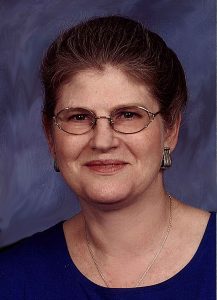 Z. Faye Martin Morton has practiced law on behalf of the Oklahoma Department of Securities for 35 years and now serves as general counsel. During her tenure with the department, she has been involved in all areas of securities regulation, including civil and administrative enforcement activities, registration and exemption of securities and licensing of securities professionals. She also has been involved in the areas of business opportunities, investor education, subdivided land sales and takeover offers. She participated in drafting the proposals submitted to the Oklahoma Legislature that resulted in the Oklahoma Uniform Securities Act of 2004 (OUSA), was instrumental in drafting the rules to implement OUSA and co-authored an article published in the Consumer Finance Law Quarterly Report concerning OUSA. She also served as counsel in the establishment of the department's investor education outreach, Invest Ed®, to include the Students Tracking and Researching the Stock Market (STARS) program.
She graduated from OSU and taught at Red Rock Public Schools for four years prior to attending law school, where she was co-director of the Title VII ESEA project. She received her J.D. from the OU College of Law in 1981. At OU, she was selected as a member of the Oklahoma Law Review.
Before coming to the Securities Department, she was in private practice for four years. She is an active member of the Oklahoma County Bar Association, serving on the CLE committee and participating in the Law-Related Education Committee. She is a member of the OBA Government and Administrative Law Practice Section and has participated in planning its CLE programs. She was privileged to be involved in reviving the Judge Arthur Lory Rakestraw luncheons, now known as the OK Lawyer luncheons. She is an active participant in the General Counsel Forum of Oklahoma state government.
Married to Jim Morton for over 40 years, she is the proud mother of Jake and grandmother to Max, Connor and Lucy. She is an active member of the Ridgecrest Church of Christ and has taught in its children and ladies' programs.