Advocating for Noncitizen Children in Oklahoma State Courts: Special Considerations for Family Law Practitioners
By Elissa Stiles
Elena is a 7-year-old girl from Mexico who was sent to the United States alone with a visitor visa at the age of 6.[1] Her father abandoned the family when she was just 3 months old, and her mother still lives in Mexico. Her mother made the excruciating decision to send Elena to the United States due to the crippling poverty and expanding violence in their hometown. Elena's grandparents, who are U.S. citizens, have taken her into their home in Oklahoma City and are her only family and caretakers here in the United States. Elena has no legal guardians or parents in this country, and at this point, her visitor visa has expired. Of course, Elena doesn't understand any of this, but her grandparents constantly worry about her future. What's a first grader to do in a foreign country with no parent by her side and no safe place to return?
Hope for Elena's future rests in part on the guardianship her grandparents are seeking and the specific language that will be included in that order. If their attorney includes the right language, Elena may gain not only a set of legal guardians but also a pathway to lawful immigration status and protection from being sent back to a country where she has no safe home.
SPECIAL IMMIGRANT JUVENILE STATUS

Recognizing the vulnerability of children like Elena, Congress created a new program in 1990 as part of the Immigration and Nationality Act.[2] Dubbing it Special Immigrant Juvenile Status or "SIJ," Congress crafted a pathway to lawful, permanent status for noncitizen minors who had been abandoned, abused or neglected. Evolving to meet the needs of the growing number of vulnerable minors in the United States, Special Immigrant Juvenile Status continues to provide a way for youth under 21 years of age to apply for lawful status when one or both of their parents has abused, neglected or abandoned them.[3]
In order to be eligible for SIJ status, a minor such as Elena must have a prior order from a state juvenile court placing the child in the custody or care of an agency or individual. U.S. Citizenship and Immigration Services has clarified, "For purposes of SIJ classification, a juvenile court is defined as a U.S. court having jurisdiction under state law to make judicial determinations on the dependency and/or custody and care of juveniles. This means the court must have the authority to make determinations about dependency and/or custody and care of the petitioner as a juvenile under state law at the time the order was issued."[4] In Oklahoma, such "juvenile courts" commonly include Oklahoma district courts determining guardianship, paternity, divorce, custody, foster care placement and adoption matters. In order to allow the minor to pursue SIJ status, the court's order must make an express finding that 1) the child cannot be reunified with one or both parents due to abuse, abandonment, neglect or a similar basis under state law and that 2) it is not in the child's best interest to return to their country of nationality or last residence.[5]
Some state judges may feel undue weight when presented with a proposal for such SIJ-specific findings in their courtroom, worrying that they are unreasonably being asked to grant lawful status to a noncitizen child. These judges need not worry: "Although state courts have the authority to provide certain protections for children under state law, they do not have the authority to administer or enforce provisions of the Immigration and Nationality Act (INA). Only USCIS [U.S. Citizenship and Immigration Services] can grant or deny SIJ classification or lawful permanent residence (a Green Card)" (emphasis added).[6] Further, the state court order is merely one of several requirements to obtain SIJ status. Special Immigrant Juvenile applicants must also present evidence of qualifying age, nationality and presence in the U.S., among other things. Even being granted SIJ does not confer any kind of permanent immigration status on a minor, as they must still, separately, proceed through the rigorous application process for lawful permanent residency, which involves criminal history checks and national security screenings.[7] Summarily, state court judges need not fear that SIJ language in an order, in any way, bestows immigrant status on the child in their courtroom. That child is many years and multiple screenings away from receiving any such status and only at the discretion and consent of USCIS.
Still, the state court order is an absolute requirement for a vulnerable noncitizen minor to be eligible to even apply for SIJ status. In Elena's situation, her only current option for applying for lawful immigration status is through SIJ, which means her guardianship order must contain the appropriate and required language. If that language is not included in the order, Elena is presently not eligible for any other application for lawful status, and she is vulnerable to being deported to Mexico, where she has no safe home to which she can return. As a result, family law practitioners should be familiar with the fairly basic SIJ language requirements and be prepared to include them in proposed orders involving noncitizen children who have been abused, abandoned or neglected by at least one parent. Many immigration practitioners, finding themselves overwhelmed with immigration cases or unfamiliar with family law practice, will refer clients to family law practitioners to obtain the paternity, guardianship or divorce decree needed to provide protection and care for the child and to obtain the judicial findings required to apply for SIJ and subsequently permanent residency.
EVALUATING CASES WITH NONCITIZEN CHILDREN
For family law practitioners meeting with parents, guardians or caretakers of noncitizen children, here are some practical steps for determining whether a minor client, or a minor under the care of a client, might benefit from the inclusion of SIJ-related language in a court's order:
1) Is the child living with only one parent or living with a nonparent?
2) Is there or has there been abuse, neglect or abandonment of the child by one or both parents?
Hint:   This often looks like a parent abandoning the family before or after the child is born, physically or emotionally abusing the child or sending the child away to live elsewhere, sometimes on a dangerous journey alone to the U.S.
3) Is reunification with both parents unrealistic or unsafe for the child?
If these questions are answered "yes," the practitioner can include a few sentences in the proposed paternity, divorce, guardianship or other order that will ensure the minor may apply for SIJ if they otherwise qualify and wish to do so.
REQUIRED ORDER LANGUAGE
For a state court order to meet the requirements for a minor to later pursue SIJ status, it must do the following:
1) Place the child as a dependent in the custody of a state agency/department or appoint an individual or entity upon which the child is dependent.
2) Make a finding that the child cannot be reunified with either one or both parents due to 1) abuse, 2) abandonment, 3) neglect OR 4) a similar basis under state law.
3) Make a finding that it is not in the child's best interest to return to their country of nationality or the last country of residence of the child or parents.[8]
By including a sentence for each of these required findings in the proposed judicial order, practitioners can advocate for their vulnerable minor clients in state court in a way that will allow those children to apply for the protection of lawful status in the U.S. down the road.
A brief note about the third finding requirement above: While in most cases the child's country of nationality and the last country of residence of the child/parents are the same country, that is not always the case. In situations where the child is a citizen of one country but most recently lived in a separate country outside the U.S., or the child's parent(s) most recently lived in a separate country outside the U.S., the finding in the judicial order must specify that it is not the child's best interest to be returned to any of those different countries. The language in the order must specifically address every separate country.
Where practitioners have applicable cases with a paternity, divorce, guardianship or other order already entered, but the order does not include the SIJ-required language, that issue can be remedied. Practitioners can simply move to amend the existing order to add the required SIJ findings as long as the court maintains jurisdiction over the minor.
HOPE FOR ELENA AND OTHER NONCITIZEN CHILDREN 
Elena's story has a happy ending. Thanks to her grandparents' attorney, the order appointing Elena's grandparents as her legal guardians included the necessary SIJ language, and she was able to apply for Special Immigrant Juvenile Status. Because she met all the requirements to be granted SIJ, she recently received an approval after a year-long wait and is now awaiting a decision on her application for permanent residency.
As Congress acknowledged in crafting this pathway to status for noncitizen children, Elena's situation is far from unique. Family law practitioners have an important role to play in state courts by advocating for special findings for these vulnerable children who are in need of protection. With this in mind, practitioners all over the state can provide even greater hope for their young noncitizen clients.
---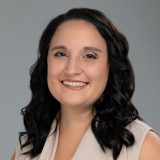 ABOUT THE AUTHOR
Elissa Stiles, supervising attorney at Rivas & Associates, serves as the vice chair of the OBA Immigration Law Section and chair of the Tulsa County Bar Association Immigration Section. She has focused her practice on immigration law since graduating from the TU College of Law in 2019.
---
ENDNOTES
[1] The child's name and details of the story have been changed for her protection.
[2] USCIS. "Policy Manual." Vol. 6, Pt. J, Ch. 1. www.uscis.gov/policy-manual/volume-6-part-j-chapter-1.
[3] 8 U.S.C. §1101(a)(27)(J).
[4] USCIS. "Special Immigrant Juvenile Status." www.uscis.gov/working-in-US/eb4/SIJ.
[5] 8 U.S.C. §1101(a)(27)(J)(i)-(ii).
[6] USCIS. "Special Immigrant Juvenile Status." www.uscis.gov/working-in-US/eb4/SIJ.
[7] USCIS. "Green Card Based on Special Immigrant Juvenile Classification." www.uscis.gov/green-card/green-card-eligibility/green-card-based-on-special-immigrant-juvenile-classification.
[8] USCIS. "Special Immigrant Juvenile Status." www.uscis.gov/working-in-US/eb4/SIJ.
---
Originally published in the Oklahoma Bar Journal – OBJ 95 Vol 9 (November 2023)
Statements or opinions expressed in the Oklahoma Bar Journal are those of the authors and do not necessarily reflect those of the Oklahoma Bar Association, its officers, Board of Governors, Board of Editors or staff.