5 Women Honored for Leadership
Mona Salyer Lambird Spotlight Award
The Spotlight Awards were created in 1996 to annually honor five women who have distinguished themselves in the legal profession and who have lighted the way for other women. The award was later renamed to honor 1996 OBA President Mona Salyer Lambird, the first woman to serve as OBA president and one of the award's first recipients, who died in 1999.
This is the 24th year for the awards to be presented by the OBA Women in Law Committee. The 2020 award winners will also be honored at the 2021 Women in Law Conference.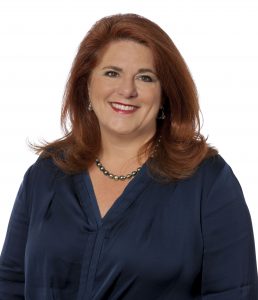 Rachel Blue
After receiving her J.D. from the TU College of Law in 1988, Rachel Blue went to work in Washington, D.C. for the U.S. Patent and Trademark Office as an examining attorney. She returned to Tulsa in 1995 to focus on her intellectual property practice, serving twice as president of the OBA's Intellectual Property Section. A shareholder at McAfee & Taft, she has served as the Intellectual Property Practice Group leader and chair of the Women's Initiative.
She developed the firm's annual Off the Record event, which she hosts with her colleagues from McAfee & Taft. The event brings women law students together with women lawyers from the bench,
private practice, nonprofits and industry for straight talk conversations about issues and concerns women face in practice that are not typically discussed in the classroom.
Ms. Blue has long been active in the TU College of Law's Alumni Association, chairing various committees and serving as its president. She currently serves on the Dean's Advisory Board. In 2017, she received the Tom Coffman Community Service Award and was inducted into the TU College of Law's Hall of Fame. She is TU's 2019 Fern Holland Award recipient.
She volunteers as a lector at Christ the King in Tulsa, where she and her husband, Tom Vincent, also serve as mentors for engaged couples preparing for marriage. Active on the Board of Directors for the Tulsa Day Center for the Homeless, she has served in several roles, including president. She spends the rest of her time ruining her teenager's life.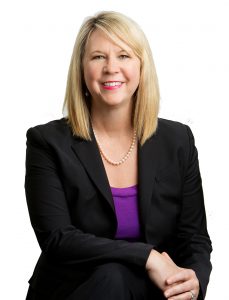 Nicholle "Nikki" Jones Edwards
Nicholle "Nikki" Jones Edwards succeeds under many titles: mother, lawyer, teacher, volunteer and philanthropist. Her passion and determination shed light on how she excels in such disparate capacities.
Born in Tulsa in 1969, her interests led her into law. By 1997, she graduated from the OU College of Law and began practicing family law. In 2013, she joined Phillips Murrah PC, where she leads the firm's Family Law Practice Group with a focus that includes complex custody, valuation issues, general civil litigation and appellate matters.
Ms. Edwards is a community leader. Her 20-year dedication to Positive Tomorrows, a school for homeless and at-risk children, includes being past president and a four-term board member. She is a member of the Oklahoma City Ballet Board of Trustees, president-elect of the Oklahoma Single Parent Scholarship Program and was a founding member of the OU Women & Gender Studies Advisory Board.
She is currently a distinguished practitioner in residence at the OCU School of Law, where she teaches an experiential litigation practicum course. She has been active in the Ruth Bader Ginsburg American Inn of Courts since 1998 and was mentoring co-chairperson
from 2001-2005. She is also a member of the Oklahoma County Bar Association, where she is a leader in the areas of diversity, community service and ethics.
She was recognized by The Journal Record as one of its 50 Women Making a Difference and received their Leadership in Law Award. She has also been honored by Martindale-Hubbell as a preeminent female lawyer.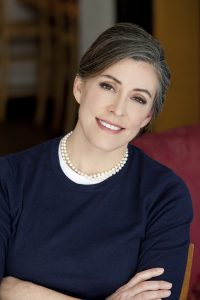 Katheleen Guzman
Katheleen Guzman has taught law students and has learned from them since joining the OU College of Law faculty as an associate professor of law in 1993. She was named MAPCO/Williams presidential
professor in 2000 and Earl Sneed centennial professor of law in 2015. Having served in assorted administrative positions throughout her OU Law tenure, she was named interim dean and director of the OU College of Law in June 2019.
Ms. Guzman has received numerous teaching awards, including the 2014 Medal of Excellence from the Oklahoma Foundation for Excellence for Research University Teaching and the 2008 Merrick Foundation Teaching Award from OU. The law school student body has also shared teaching and mentorship awards with her over the years, including inviting her to participate in convocation as one of three professors chosen to hood the graduates. Her scholarly passions rest within the intersection of culture, property and its transfer.
She earned a B.A. with honors and a J.D. with highest honors from the University of Arkansas, where she served as articles editor for the Arkansas Law Review and received the Outstanding Law Student Award from the National Association of Women Lawyers. After earning an LL.M. from Yale Law School, she worked as a litigation associate with the Philadelphia law firm of Dilworth Paxson. She has been a visiting professor of law at Villanova University and recently completed a three-year term on the Yale Law School Association Executive Committee.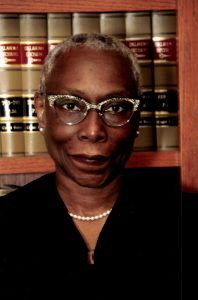 Judge Sharon Holmes
Judge Sharon K. Holmes is a 1977 graduate of Booker T. Washington High School in Tulsa. She received her bachelor's degree from Loyola University in New Orleans and her J.D. from the OCU School of Law. She is a member of Alpha Kappa Alpha Sorority Inc.
Before being elected to the bench, Judge Holmes was a criminal defense attorney, and prior to that, she was an assistant district attorney for Tulsa County. In 2015, she took the bench after an election, which made her Tulsa County's first Black female district court judge. She was recently re-elected to her second term. She currently presides over a criminal docket.
Judge Holmes also proudly served in the U.S. Air Force.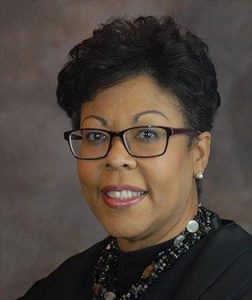 Judge Aletia Haynes Timmons
Judge Aletia Timmons serves as a district judge in Oklahoma County, District 7. She graduated from John Marshall High School in Oklahoma City, earned a B.S. in political science with a minor in history from OSU in 1983 and obtained her J.D. from the OU College of Law in 1986.
Prior to election to the district judgeship in 2014, she was a solo practitioner at her own firm, Timmons & Associates. Before that, she was in private practice with the Abel, Musser, Sokolosky, Mares & Kouri Law Firm, where she founded the civil rights and employment law litigation section. Previously, she served in the Civil Division of the Oklahoma County District Attorney's Office. She began her legal career with General Motors Legal Services.
She was admitted to practice in the U.S. Circuit Court of Appeals for the 10th Circuit and the U.S. District Court for the Northern, Western and Eastern Districts of Oklahoma. She was Gov. David Walters's appointee on the Committee on the Status of Women. She also served as the appointee of the chief justice of the Oklahoma Supreme Court on the court's Times Standards Committee. Judge Timmons has also been an instructor at Langston University's Oklahoma City campus. She is a CLE speaker for the OBA's continuing education programs, and she is also a co-founder/sponsor of Jamming Hoop Fest, a summer basketball program designed to keep youth in northeast Oklahoma City out of trouble.
Originally published in the Oklahoma Bar Journal -- OBJ 91 No. 9 (November 2020)