Injustice in Choctaw County: How a Largely Forgotten Oklahoma Trial Set Thurgood Marshall on a Path to Power
By Michael J. Davis
There are times in American history when a setback offers an opportunity, and smart lawyers are always on the lookout for such moments when the chances of an outright legal victory are slim. This was certainly the attitude of Thurgood Marshall in the case of Lyons v. Oklahoma, which brought the young NAACP attorney to the small town of Hugo to defend an accused young Black man, Willie D. Lyons.[1]
 A PHONE CALL FROM OKLAHOMA TO NEW YORK
Still in the incipient phase of his career, Thurgood Marshall was only 31 years old when longtime Oklahoma civil rights activist Roscoe Dunjee called the Harlem, New York, offices of the NAACP. Dunjee explained that an Oklahoma man had purportedly been tortured into a false confession by authorities in the days following a brutal nighttime slaying of a family in the rural southeast corner of the state, often referred to as Little Dixie. Marshall replied that it was a case "which we should be in on with all of our resources."[2]
The fact that Dunjee was interested in the aid of Marshall, who was only seven years out of law school, is a testament to his growing reputation at the time. Marshall was on the precipice of arguing his first solo case before the U.S. Supreme Court, that of Chambers v. Florida.[3] The Chambers facts were starkly similar, where four Black men had been pressured into a confession through intimidation, threats of violence, persistent interrogation and sleep deprivation over the course of many days. Marshall, now in charge of the legal division of the NAACP,[4] would prevail in that case and even use it as applicable precedent in the Lyons case. At the time, Marshall's salary with the organization was a meager $2,800 annually, even in his leadership role. He supplemented his income by delivering groceries.[5]
'TWO MEN SHOT PAPA AND MAMA'
On a cold New Year's Eve night, in the last hours of 1939, gunshots rang out across the agricultural fields just northwest of Fort Towson. Elmer and Marie Rogers and their three young children were a poor sharecropper's family in a small tenant house.[6] Caught entirely by surprise, with buckshot coming through the window, Elmer was immediately incapacitated, and Marie was shot shortly thereafter as she ran to the porch encouraging her seven-year-old son James Glenn to grab the baby and run.[7] As he ran, the home went up in flames, covering up much of the evidence and surely killing his four-year-old brother, Elvie Dean, as well. Unfortunately, all James Glenn Rogers ever saw of the assailant was a man's hand, and it was entirely unclear to his mind whether the hand was black or white but gloved in black leather.[8]
Investigators at the scene noted that coal oil had been used to set the home ablaze.[9] By Jan. 2, a tip had resulted in the quick arrest of Frank Wellmon, a prison inmate who had been incarcerated for homicide but who had been permitted to work as a "trustee" at a work camp in the nearby small town of Sawyer.[10] Inmates with trustee status had been known to have lax supervision, with many routinely leaving by night to gamble and even go on hunting expeditions.[11] By Jan. 9, another man, Houston Lambert, had been arrested and had confessed to being present at the scene of the crime – his hair was noticeably singed. The Hugo Daily News ran a full two-inch banner headline, "Officers Break Murder Mystery," on Jan. 12, 1940. Despite a confession from Lambert being printed in that issue of the newspaper and no mention of coercion in the obtaining of it, the charges were inexplicably dropped against Wellmon and Lambert within a matter of days.[12]
The timing of the release of the initial suspects coincided with the arrival of the governor's designated "special investigator" on the case, Vernon Cheatwood.[13] Lambert's story about the events of the crime changed dramatically over the intervening days, with him suddenly implicating a Black man who had never been mentioned prior.[14] It was no secret that the lax supervision of the Sawyer work camp for inmates was already a local scandal.[15] Perhaps concerned about any ties between this gruesome crime and allegations of neglect of duty by state officials appointed by the governor, the entire focus of the investigation changed overnight to a local 21-year-old Black farmhand by the name of W.D. Lyons, who had previously served short sentences for burglary and larceny.[16] Without any explanation or elaboration for the sudden shift, the Hugo Daily News headline read: "Negro Admits Murder of 3."[17] That article cryptically adds that other suspects had "passed out of the picture as far as the murder is concerned."[18] The circumstances of Lyons' alleged confession would be the central point of the coming litigation. Despite there being no specific threats of violence, the National Guard was present at Lyons' initial hearings, with 20 guardsmen sent from Durant, another 10 from Atoka and nine from Hugo.[19] Lyons would wait in custody for more than a year before the trial, which began Jan. 27, 1941.
THE TRIAL
The most illuminating insights about the trial of Lyons, outside of the transcript, come from Marshall's dispatches back to the NAACP headquarters in correspondence with Walter White, the organization's chief executive. The antique practices of the justice system might shock modern lawyers. With so many from the jury pool declaring that they already had firm views on the case, prejudice or some other conflict of interest, Judge George R. Childers was contemplating ordering the county attorney to go out into the community in real time to round up more potential jurors freestyle.[20] Marshall later wrote that he and his co-counsel, Stanley Belden, withheld some of their challenges during voir dire simply to avoid a circumstance that would have enabled the prosecutor to handpick his own jury pool from "his friends, relatives, etc."[21]
The defense strategy was one of psychological stress. Belden, a white attorney with a long history of litigation for civil rights and social justice causes in Oklahoma, would examine the prosecution's witnesses, but when it came time for the presentation of the defense, Marshall would take the lead on the suspicion that Lyons' assailants might make missteps when being put in the unusual position of being vigorously questioned by a Black lawyer. In Marshall's words, "We figured they would resent being questioned by a Negro and would get angry and this would help us out."[22]
CLIMACTIC REVELATIONS
The facts drawn out by the defense at trial showed that Lyons had been tortured into confessing, with at least one confession happening in the midst of present duress and the final confessions made with at least the lingering threat of further violence.[23] In the hours preceding the first purported confession, Lyons was transported by authorities to the county prosecutor's office at the Hugo courthouse, whereupon he was hit with a "blackjack" repeatedly on the back of the head and neck en route.[24] According to Lyons' own testimony, corroborated by witnesses, he was later handcuffed to a chair and surrounded by 12 men, including Cheatwood, who proceeded to threaten the use of "red hot irons" if Lyons did not confess.[25] With this threat failing to produce the desired result, Cheatwood proceeded to beat Lyons for a number of hours.[26] Eventually, with physical violence not bringing about a confession, Cheatwood and the county sheriff brought out a pan containing the charred victim's remains and placed it in Lyons' lap.[27] Lyons stated at trial that he confessed, around 2:30 a.m., signing a document that had already been written out for him, "[b]ecause I didn't want to be tortured any more, and because I couldn't stand any more of the beating."[28] At trial, Cheatwood denied using any violence, but the testimony from witnesses did not bear this out.
In an electrifying dialogue, Marshall exposed Cheatwood for witness tampering in open court. Ms. Leslie Skeen, a bookkeeper at the nearby Webb Hotel, testified that Cheatwood asked her for help finding his blackjack so he could show it off to hotel guests at the time. When Skeen took the stand to testify to this, Marshall asked, "Did Cheatwood, last night, suggest that you forget what he said to you in the hotel lobby on the former occasion?" Skeen, clearly not buckling under the pressure of the governor's special investigator, replied, "Yes ... I told him I hadn't forgotten it and to me it would be telling a lie if I had."
Even the family of the victims, including the father and sister-in-law of Marie Rogers, testified that Cheatwood had bragged to them prior to trial that he had "beat Lyons for seven hours from his head to his feet," causing Marshall to later write about their testimony, "There are some good white people in the world."[29]
Perhaps the most incredible moment of the trial was when the county prosecutor, Norman Horton, ended up conceding the use of violence against Lyons in dramatic fashion. While grilling Lyons on the stand, Horton asked about his claim that he had been beaten with the use of a blackjack, saying, "[U]pstanding members of the community, sworn officers all, have denied this."[30] To which, Lyons replied, "Well, sir, you seen it, you was there."[31] The transcript shows that Horton immediately, perhaps furiously, told the judge that this was a lie and then challenged Lyons to take back his statement. Lyons insisted, "Oh yes, you were there."[32] Able to take no more of the interaction, Horton, to an astounded courtroom, then exclaimed at Lyons in admission, "Why, I stopped them from whipping you!"[33]
The defense later called the former sheriff, Roy Harmon, to the stand as a witness. Harmon had consistently denied being present for any harm done to Lyons, but the defense produced a damning photograph, which had apparently been taken by a policeman during or after the beating of Lyons, showing Harmon, Cheatwood and a bloodied Lyons in the frame.[34] When he claimed he could not recognize himself in the enlarged photo, which was visible enough for the crowd in the courtroom to see themselves, the courtroom erupted in laughter and mockery at Harmon's brazen denial. Judge Childers had to threaten to clear the courtroom to make the disillusioned audience quiet.[35] This caused Marshall to later write, "Ninety percent of the white people by this time were with Lyons."[36]
SUBSEQUENT PURPORTED CONFESSIONS
Facts revealed at trial showed that after Lyons' initial interrogation, he was transported the following day, likely without sleep, to the Oklahoma State Penitentiary in McAlester. He testified to further beatings at the hand of Deputy Sheriff Van Raulston, as well as being placed in the room with the electric chair until he relented to state to a stenographer that he committed the crime.[37] Included in the stenography is a statement from Lyons that "no force" had been used upon him preceding his confession.[38] Finally, the state argued that Lyons confessed a third time, orally, while speaking to a guard.[39] Judge Childers, who was unconvinced that duress was proven in these confessions, permitted their admissibility at trial.
The jury, in turn, returned a guilty verdict and sentenced Lyons to life in prison. Remarking on the sentence, Marshall stated later, "You know that life for such a crime as that ... shows clearly that they believed him innocent."[40]
In a terrible blow, the United States Supreme Court would end up affirming the determination of the trial court in Hugo, rejecting the idea of suppressing the subsequent confessions, despite all the evidence of prior duress and force in a 6-3 decision on June 5, 1944. Justice Frank Murphy, writing in dissent, fired off eloquently, "This flagrant abuse by a state of the rights on an American citizen accused of murder ought not to be approved."[41] Justice Murphy went on to say that even if one assumed no violence accompanied the second or third confessions, "The whole confession technique used here constituted one single, continuing transaction."[42]
'A GOOD CRIMINAL CASE'
Despite the apparent injustice of Lyons' conviction and further injustice of his unsuccessful appeal before the Supreme Court, the case operated as a boon to the NAACP fundraising needs at a time when the organization was ramping up litigation across the country. Marshall wrote during the second day of litigation, "I think we should aim at $10,000," and he had already himself raised $120 in the small Oklahoma town of Idabel and another $275 in Hugo when not attending to the trial.[43] He added, "We have been needing a good criminal case and we have it."[44] Additionally, the attention the case received brought new clout to the fledgling civil rights organization and new energy to civil rights litigators nationwide.
Psychologically, Thurgood Marshall would write that the case gave him hope, despite the difficulties. In regard to the strategy of instigative examination and cross-examination of authorities as a Black lawyer, he stated: "It worked perfect. They all became angry at the idea of a Negro pushing them into tight corners and making their lies so obvious. Boy, did I like that – and did the Negros in the court-room like it. You can't imagine what it means to these people down there who have been pushed around for years to know that there is an organization that will help them."[45]
Family members of the victims would later make it widely known that they felt W.D. Lyons was innocent, railroaded unfairly into confessions, convicted due to racial prejudice and made a patsy for the homicide of their loved ones. E.O. Colclasure, Marie Rogers' father, joined the national NAACP and raised money for Lyons' defense at the appellate levels. Colclasure filed papers to open the Fort Towson chapter of the NAACP, of which he became the president.[46] He would go on to say, "Race prejudice prevents me from apprehending the murderers of my daughter," and, "In the two years I have watched this false investigation I have seen no evidence that in any way connects to this defenseless black boy."[47] In a statement provided to Dunjee during an interview, he said, "Many white men near Fort Towson are afraid to leave their homes at night because they know that the same demons who stole the life of my daughter are running foot-loose in Choctaw County."[48]
The seeds of change for Oklahoma were planted in the Lyons case. Fundraising spiked for incipient civil rights litigation in the region, and minds began to gradually change – particularly among judges and other public servants. Marshall would famously go on to successfully represent a number of other Oklahomans in civil rights cases that have received more attention from legal historians and law reviews, including Ada Lois Sipuel Fisher and George McLaurin. Marshall would take 32 cases to the U.S. Supreme Court, and Lyons v. Oklahoma would turn out to be just one of three where he did not prevail. He would go on to his crowning achievement of Brown v. Board of Education and thereafter would serve on the Supreme Court of the United States as an associate justice.[49] W.D. Lyons would serve more than 20 years in prison and eventually received a pardon signed by Gov. Henry Bellmon in May 1965.[50]
---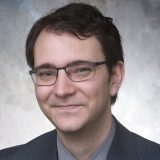 ABOUT THE AUTHOR
Michael J. Davis is an assistant professor of criminal justice at Southeastern Oklahoma State University, where he also serves as special assistant to the president for Compliance. Mr. Davis recently completed a three-year term on the OBA Board of Governors (2020-2022) and currently serves on the MCLE Commission.
---
ENDNOTES
[1] Lyons v. Oklahoma, 322 U.S. 596 (1944).
[2] Letter from Thurgood Marshall to Roscoe Dunjee, editor, The Black Dispatch Publishing Co. (Jan. 18, 1941).
[3] Chambers v. Florida, 309 U.S. 227 (1940). Thurgood Marshall had previously aided his mentor, Charles Hamilton Houston, in a number of cases, including Missouri ex rel. Gaines v. Canada, a U.S. Supreme Court case that forced the University of Missouri to permit Black students at an all-white school if it did not provide separate but equal facilities in accordance with Plessy v. Ferguson.
[4] Denver Nicks and John Nicks, Conviction: The Murder Trial that Powered Thurgood Marshall's Fight for Civil Rights 41 (2019). The NAACP legal division was spun off later that year to be the NAACP Legal Defense Fund, a separate entity for taxation purposes.
[5] Id. at 7.
[6] "Frightened Boy Sticks to Story: 'Two Men Shot Papa, Mama,'" Hugo Daily News (Feb. 2, 1940).
[7] Denver Nicks and John Nicks, Conviction: The Murder Trial that Powered Thurgood Marshall's Fight for Civil Rights 5-6 (2019).
[8] Id. at 52.
[9] Lyons v. Oklahoma, 138 P.2d 142, 146 (Okla. Crim. App. 1943).
[10] "State Prison Warden Says He Believes Convict Innocent," Hugo Daily News (Jan. 3, 1940).
[11] Gilbert King, "The Awakening of Thurgood Marshall: The Case He Didn't Expect to Lose. And Why It Mattered that he Did," The Marshall Project (Nov. 20, 2014), http://bit.ly/3ZxIrJu.
[12] "Lambert Says He Saw Killings, Tried to Save Boy from Flames," Hugo Daily News (Jan. 12, 1940); "Here's Man Who Confessed to Fort Towson Murders," The Black Dispatch (Feb. 8, 1941).
[13] Matt McWilliams, "Thurgood Marshall Comes to Southeastern Oklahoma," Wagner and Lynch Law Firm Blog (Feb. 10, 2017).
[14] "Lambert Changes Story Five Times, Mystery Unsolved," Hugo Daily News (Jan. 14, 1940).
[15] Id.; Juan Williams, Thurgood Marshall: American Revolutionary 114 (1998).
[16] Denver Nicks and John Nicks, Conviction: The Murder Trial that Powered Thurgood Marshall's Fight for Civil Rights 24 (2019); Juan Williams, Thurgood Marshall: American Revolutionary 114 (1998).
[17] "Negro Admits Murder of 3," Hugo Daily News (Jan. 23, 1940) at 1.
[18] Id.
[19] "Soldiers from Atoka, Durant and Hugo Stand Guard," Hugo Daily News (Jan. 28, 1940) at 1.
[20] Letter from Thurgood Marshall to Walter White (Feb. 2, 1941).
[21] Id.
[22] Id.
[23] John F. Blevins, "Lyons v. Oklahoma, the NAACP, and Coerced Confessions Under the Hughes, Stone, and Vinson Courts" 417, 15 Va. L. Rev. 387 (2013).
[24] Trial Transcript at 112, Oklahoma v. Lyons (Okla. Dist. Ct. 1940) (No. 2712).
[25] Brief on Behalf of Petitioner at 5-6, Lyons v. Oklahoma (311 U.S. 596); Trial Transcript at 114, Oklahoma v. Lyons (Okla. Dist. Ct. 1940) (No. 2712).
[26] Trial Transcript at 410, Oklahoma v. Lyons (Okla. Dist. Ct. 1940) (No. 2712).
[27] Id. at 353.
[28] Id. at 364.
[29] Letter from Thurgood Marshall to Walter White (Feb. 2, 1941); Trial Transcript at 418, Oklahoma v. Lyons (Okla. Dist. Ct. 1940) (No. 2712).
[30] Juan Williams, Thurgood Marshall: American Revolutionary 117 (1998).
[31] Id.
[32] Id.
[33] "Lyons Denies Confession While on Stand," The Black Dispatch (Feb. 8, 1941) at 5.
[34] Juan Williams, Thurgood Marshall: American Revolutionary 117 (1998).
[35] Id.
[36] Id.; Letter from Thurgood Marshall to Walter White (Feb. 2, 1941).
[37] John F. Blevins, "Lyons v. Oklahoma, the NAACP, and Coerced Confessions Under the Hughes, Stone, and Vinson Courts" 401, 15 Va. L. Rev. 387 (2013).
[38] Lyons v. Oklahoma, 138 P.2d 142, 153 (Okla. Crim. App. 1943).
[39] Trial Transcript at 229, Oklahoma v. Lyons (Okla. Dist. Ct. 1940) (No. 2712).
[40] Letter from Thurgood Marshall to Walter White (Feb. 2, 1941).
[41] Lyons v. Oklahoma, 322 U.S. 596, 605 (1944) (Murphy, J., dissenting).
[42] Id. at 606.
[43] Letter from Thurgood Marshall to Walter White (Jan. 28, 1941); Letter from Thurgood Marshall to Walter White (Feb. 2, 1941).
[44] Letter from Thurgood Marshall to Walter White (Feb. 2, 1941).
[45] Id.
[46] "White Man Heads Fort Towson NAACP," The Black Dispatch (Jan. 17, 1942) at 4.
[47] Published Interview with E.O. Colclasure, The Black Dispatch (March 14, 1942) at 1.
[48] Id.
[49] Stanley Belden, co-counsel in the Lyons case would see his law practice out of Cushing lose clients in backlash for his civil rights advocacy. He would later relocate to California and, eventually, Oregon. [Denver Nicks and John Nicks, Conviction: The Murder Trial that Powered Thurgood Marshall's Fight for Civil Rights 136 (2019).].
[50] Id. at 200.
Originally published in the Oklahoma Bar Journal – OBJ 94 Vol 5 (May 2023)
Statements or opinions expressed in the Oklahoma Bar Journal are those of the authors and do not necessarily reflect those of the Oklahoma Bar Association, its officers, Board of Governors, Board of Editors or staff.