YLD Embraces Diversity and Inclusion
By April Moaning
The OBA YLD embraces diversity within our communities and the legal profession. We honor those who paved the way for diverse lawyers, challenged unjust laws and engaged in uncomfortable conversations necessary for the protection of marginalized groups. While making our footprint in history, we encourage the inclusion of individuals with varying national origins, racial and ethnic backgrounds, genders and gender expressions, sexual orientations, disabilities and religions.
AN INTIMATE LOOK INTO BLACK LEGAL HISTORY
In this month's journal, diversity is celebrated by highlighting Black legal history in Oklahoma. From the historical sit-ins at Katz Drug Store led by Clara Luper to the landmark lawsuits that resulted in the admission of Ada Lois Sipuel Fisher into the University of Oklahoma College of Law, Oklahoma has a wealth of monumental events that shaped Black history. What better way to truly capture the essence of our Black legal history, than to engage in a one-on-one conversation with some of our most influential legal practitioners? With that in mind, I asked a few of our sitting judges to expound on their journey in the legal field. Their responses are below: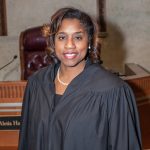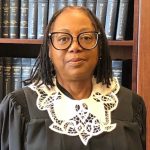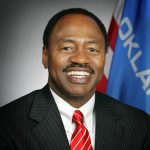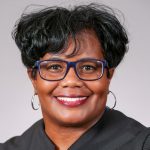 QUESTION: What piqued your interest in the legal field?
ANSWER:
Judge Lydia Green: I was initially interested in the medical field, specifically pediatrics. However, during my leisure time I enjoyed watching Perry Mason and Matlock. During a school field trip, I took a tour of the Collin County courthouse and the city jail.  It was during that field trip I solidified my interest in the legal field. I desired the skills of Perry Mason and the gratification of helping children. I researched ways to combine my interest in both pediatrics and the law and determined that I could practice law and focus on areas involving children.
Judge Philippa James: As a young child, I was drawn to legal shows and movies such as Perry Mason, Matlock, Absence of Malice, Anatomy of a Murder and To Kill a Mockingbird. My interest in the law just appeared to be innate. Also, my maternal grandfather was a victim of the Tulsa Race Riot. He owned a barbershop, which was completely burned down. After learning about this aspect of my family history, I became even more fascinated with exploring protections we have under the law.
Judge David B. Lewis: Initially, I considered multiple career paths and sat for the GRE, GMAT and LSAT. While weighing my options, I attended a program hosted by an agent for major league baseball, who also served as a lawyer. His presentation was impressive and solidified my decision to attend law school.
Judge Tanya Wilson: I became interested in the legal field by watching pioneers of the civil rights movement. I wanted to impact my own world of north Tulsa and facilitate positive changes. In order to accomplish this goal, I became an attorney.
QUESTION: How would you describe your experience as a Black law student?
ANSWER:
Judge Lydia Green: My experience was quite unique. I attended OCU School of Law and, at the time, our incoming class had the largest number of Black students. There were 14 incoming Black law students. Our class was also extremely diverse. It was really an amazing and monumental time! I was honored to be a member of such a diverse incoming class, and I enjoyed the benefits of diverse perspectives.
Judge Philippa James: I attended OCU School of Law in the early '90s and enjoyed the benefit of attending the night program. What I enjoyed most about the night program was that many of the adjunct professors were practicing attorneys. Emmanuel Edem was one of the most impactful adjunct professors during my law school tenure.
As a young girl, I learned to navigate educational spaces that were not always extremely diverse. I grew up in Shawnee, and the races were segregated by a railroad track. In 1957, just a few years after the ruling in Brown v. Board of Education, my parents enrolled me into a Catholic school. I was the first Black student to attend that school.
Judge David B. Lewis: I attended the OU College of Law from 1980-1983 and was the 27th Black law school graduate. There were 225 law students in my class, three of whom were Black and included myself, retired Supreme Court Justice Tom Colbert and Lenora Burdine. I had to learn how to navigate the waters, but many of my classmates were supportive. Support systems are extremely important in every area of life, and I am still friends with those classmates today.
Judge Tanya Wilson: I attended the TU College of Law in the spring of 2000. There were only two Black law students in my class, and there were only a handful of Black students in the entire school. I enjoyed my law school experience, but I definitely desired more diversity.
QUESTION: Are you a first-generation lawyer in your family?
ANSWER:
Judge Lydia Green: Yes.
Judge Philippa James: Yes.
Judge David B. Lewis: Yes, I am the first lawyer in my family, but my sister is also licensed to practice law in Oklahoma and serves as an Oklahoma County judge.
Judge Tanya Wilson: I am the only lawyer in my family. Since I have become a judge, a few of my younger family members have expressed an interest in the legal field.
QUESTION:  Why did you decide to serve as judge?
ANSWER:
Judge Lydia Green: Ultimately, my life ended up coming full circle. I have been able to combine my interests in pediatrics and the law. I now serve as a special judge for the Oklahoma County Juvenile Court. It is a dream job!
Judge Philippa James: Law was my second career. I previously served as a social worker and counselor. Working with children has always given me the greatest satisfaction. Thus, I started my legal career working in the juvenile division of the Oklahoma County Public Defender's Office. Once I found out there was a need for a judge to preside over a juvenile program, I immediately seized the opportunity.
Judge David B. Lewis: Less than eight years into my legal career, I made the decision to serve as a special judge for the Comanche County District Court. I desired to lead by example and further the legacy of Ada Lois Sipuel Fisher. I also understood the importance of fairness and impartiality. It was my belief that I could serve the state of Oklahoma by fairly applying the law. I now have the honor of serving as a judge on the Oklahoma Court of Criminal Appeals.
Judge Tanya Wilson: My desire to become a judge was the same as my desire to become a lawyer. Ultimately, I wanted to make positive differences in the lives of others. As a judge, I believe you can still uphold the law while showing compassion and fairness. I have watched a judge sentence a defendant to the RID program, and the defendant was ultimately rehabilitated. I have also watched a judge show compassion in order to comfort a young, terrified child who had to testify in a gut-wrenching legal matter.
QUESTION: How has your background impacted your perspective while serving as a judge?
ANSWER:
Judge Lydia Green:  Due to my life experiences, culture and diversity are really important to me. I make a conscious effort to consider those factors when hearing testimony, reviewing evidence and making determinations regarding placement of children.
Judge Philippa James: I had to learn how to straddle multiple worlds at a very early age. This skill set is important while serving as a judge. We have to consider perspectives other than our own when making rulings.
Judge David B. Lewis: Fortunately, I have such a broad base of support individuals from all walks of life. People all have biases and prejudices, but when you wear the black robe, you cannot let that impact your ruling. There is a reason that Lady Justice has blindfolds on her eyes. We all deserve a fair, impartial hearing.
Judge Tanya Wilson: I believe that due to my experiences, I am more cognizant of the distrust in the legal system. Many no longer believe in the justice system because they do not believe the system represents the masses. I work hard to change that narrative and show compassion, all while upholding the law.
HELP YLD PROMOTE DIVERSITY AND INCLUSION
In order to promote diversity and inclusion, the OBA YLD implemented a Diversity Committee. The committee participates in community service projects tailored toward introducing students from diverse backgrounds into the legal profession. Many of the students we encounter express an interest in building a mentor-mentee relationship with individuals from diverse backgrounds. We hope you will join the YLD Diversity Committee and help us to create spaces that represent the world around us.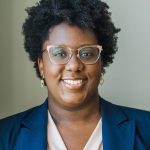 About the Author:
Ms. Moaning practices in Oklahoma City and serves as the YLD chairperson. She may be contacted at aprilmoaninglaw@gmail.com.
Keep up with the YLD at www.facebook.com/obayld and www.okbar.org/yld.
Originally published in the Oklahoma Bar Journal – OBJ 92 Vol 5 (May 2021)