Immunity From Civil Liability: How Recent COVID-19-related Emergency Orders and Laws Intend to Protect Nursing Homes and Staff Against Lawsuits
By F. H. Hamidi
Nursing homes in many states are covered by immunity laws and executive orders that seek to protect healthcare facilities and staff from negligence claims arising during the COVID-19-induced state of emergency. In a handful of states, including Oklahoma, immunity may only be applied in cases of harm arising from the COVID-19 infection as opposed to all harm occurring in the designated time frame.1 This article sheds light on the reasons for implementing immunity laws, the differences between those laws from state to state and the protections unique to Oklahoma. This piece also looks ahead to lawsuits brought against nursing homes and the likelihood of immunity holding up in court.
THE BASIS FOR IMMUNITY
In the spring of 2020, hospitals scrambled to find enough beds for their patients across all specialties as COVID-19 patients occupied more time and energy from providers and more space within facilities. This race to find beds led to some states requiring long-term care facilities to accept recovering COVID-19 patients from hospitals once in stable condition. The catch? The patients to be shipped back to long-term care facilities were often still infected with a painfully contagious virus – one to which older residents within nursing homes were particularly susceptible.2 Nursing home operators in Oklahoma rallied against this idea, pushing for a stand-alone recovery facility that would prevent infected, recovering patients from returning to nursing homes and infecting more of the otherwise healthy elderly population.3 Time was of the essence, however, and nursing homes ultimately had to find room for residents who could potentially infect their entire facility's population.
Nearly one-third of COVID-19-related deaths in the United States has been linked to nursing homes.4 The AARP Policy Institute reported in August 2021 that the pandemic had taken more than 186,000 resident and staff lives from nursing homes and other long-term care facilities.5 In some states, nursing homes account for more than half of deaths caused by COVID-19.6
To healthcare workers and political leaders alike, the problem was clear. The solution was on its way in the form of a vaccination. In the meantime, something needed to be done to protect the people who risked their lives daily to protect those in their care. Many states acted on this need by introducing temporary immunity executive orders and laws. Among these protections exist subtle differences in scope, as well as different dates of enactment, effectiveness and expiration. By April 2021, the majority of U.S. states had issued executive orders or passed immunity legislation for nursing homes, with many of the later-issued orders and laws taking effect retroactively on a date in 2020.7 Among the first of these states was Arizona, whose governor, Doug Ducey, was one of the first to sign an executive order granting nursing and assisted living facilities legal immunity on April 7, 2020.8 This occurred well before Arizona passed a law on April 5, 2021, protecting all healthcare staff and facilities from liability for harm resulting from COVID-19, with a retroactive effective date of March 10, 2020. Arizona, along with Connecticut and Massachusetts, all set effective dates of March 10, 2020 – one day before the World Health Organization declared a state of emergency credited to COVID-19.9 Not to be outdone, Iowa, North Dakota, South Dakota and West Virginia each enacted an effective date of Jan. 1, 2020, for immunity granted to their respective states' healthcare providers and facilities.10
Dave Voepel, CEO of the Arizona Health Care Association, applauded Arizona's law for taking additional pressure off nursing homes, and he noted that allowing providers to focus on keeping COVID-19 out of their facilities is a hard enough task without the added tension of impending lawsuits.11
Governors and legislators, much like healthcare workers, acted out of necessity. Just as different patients require varying levels of care to overcome COVID-19, different states, with their various government makeup and court structures, warrant different levels of protection for their healthcare workers.
PROTECTIONS ACROSS THE COUNTRY
Though laws providing immunity to healthcare facilities differ from state to state, the goal behind each law is the same: to protect the dedicated healthcare workers and their employers who are doing their best to protect the rest of us from becoming a COVID-19 statistic.
On April 1, 2020, Michigan became the first state to provide immunity to nursing homes for all harm to residents with the exception of harm resulting from gross negligence.12 "All harm" means all illnesses or injuries, whether COVID-19 related or not. This measure, of course, provides immunity against claims of general negligence, which has historically made up the majority of all lawsuits against nursing homes. Many states followed suit, and by mid-2021, 28 states had passed legislation providing some level of immunity to long-term care facilities, and with much overlap, 28 states passed legislation providing immunity to assisted living facilities.
Oklahoma provides immunity to both long-term care facilities and assisted living facilities. Immunity legislation in Oklahoma passed May 12, 2020. Though it is not retroactive from the date Gov. Kevin Stitt declared COVID-19 to be an emergency, the protection remained in effect until the governor declared Oklahoma to no longer be in a state of emergency on May 4, 2021. Along with Idaho and South Carolina, Oklahoma is one of only three states, plus the District of Columbia, with legislation or executive orders that only cover harm resulting from COVID-19 infection or exposure.13 The other states' laws and executive orders were crafted with broader language that will likely cover most harm experienced during COVID-19, whether related to the virus or not. This means if a nursing home patient develops pressure ulcers or contracts an infection resulting from the staff's alleged negligence, but the patient does not show signs of COVID-19 exposure, the nursing home's allegedly negligent conduct will still be covered by the immunity protections in place. All the executive orders and laws provided exceptions to the immunity provisions where the harm was the result of a facility's gross negligence, willful or reckless conduct or intentional actions. These exceptions place a significantly higher evidentiary burden on residents and their families who believe they have claims against nursing homes but who cannot bring negligence claims because of immunity. The definitions of these terms vary between states, but "gross negligence," "willful or reckless conduct" or "intentional actions" generally require a resident or family member to show that a facility knowingly ignored a significant chance of harm or that it intended to harm the resident. With statutes of limitations still running on tort claims from the COVID-19 era, only time will tell if such broad immunity for long-term care and assisted living facilities will hold up in courts.
Broader still are protections hailing from New Jersey, New York and the District of Columbia, all of which provide immunity from criminal liability.14 However, after Governor Andrew Cuomo came under fire for permitting essentially no recourse for those whose family members were dying in New York nursing homes in unprecedented numbers, New York passed subsequent legislation rescinding the provision of immunity from both civil and criminal liability. Other anomalies include Pennsylvania and Wyoming, which were the only states to provide immunity only to staff and not to facilities.15
Overall, these immunity protections are more alike than they are different. They each seek to limit the liability of healthcare workers who are attempting to keep up with overcrowded, overly infected facilities.
OKLAHOMA'S IMMUNITY LAWS AND ORDERS
Gov. Stitt issued a third amendment to executive order 2020-13 on April 21, 2020, invoking his constitutional and statutory power to declare COVID-19 a public health and safety emergency.16 The amendment ordered that for as long as the Legislature agrees with his declared health emergency, all healthcare providers and facilities in the state were to be covered under 76 O.S. §5.9, known as the Limited Civil Immunity for Rendering Care, Aid, Shelter, or Assistance During a Natural Disaster or Catastrophe statute. The statute, which has been in effect since November 2014, around the time the Ebola virus was of concern in the United States, provides that:
Any individual, business, church or school that renders emergency care, aid, shelter or other assistance during a natural disaster or catastrophic event shall not be liable for damages resulting from the rendering of emergency care, aid, shelter or assistance unless the damage was caused by the gross negligence or willful or wanton misconduct of the individual or entity rendering the emergency care, aid, shelter or assistance.17
Only three weeks later, on May 12, 2021, emergency protections specifically relating to COVID-19 went into effect, memorialized as the COVID-19 Public Health Emergency Limited Liability Act.18 Within the act, "health care facility" and "health care provider" have the same meaning, as such terms are defined in the Catastrophic Health Emergency Powers Act in 63 O.S. §6104. The list of facilities protected thus includes long-term care facilities, residential treatment facilities, skilled nursing facilities, special care facilities and adult day care centers.19 "Health care services," as defined in the act, includes all services provided by a healthcare facility, healthcare provider or by an individual working under the supervision of a healthcare facility or provider that relate to the diagnosis, assessment, prevention, treatment, aid, shelter, assistance or care of illness, disease, injury or condition.20 The immunity portion of the act provides as follows:
A health care facility or health care provider shall be immune from civil liability for any loss or harm to a person with a suspected or confirmed diagnosis of COVID-19 caused by an act or omission by the facility or provider that occurs during the COVID-19 public health emergency, if:
The act or omission occurred in the course of arranging for or providing COVID-19 health care services for the treatment of the person who was impacted by the decisions, activities or staffing of, or the availability or capacity of space or equipment by, the healthcare facility or provider in response to or as a result of the COVID-19 public health emergency; and
The act or omission was not the result of gross negligence or willful or wanton misconduct of the health care facility or health care provider rendering the health care services.
In no event shall this act be construed to grant immunity from civil liability for an act or omission in the provision of health care services to a person who did not have a suspected or confirmed diagnosis of COVID-19 at the time of the services.
This act shall apply to any civil action filed on or after the effective date of this act. The provisions of this act shall be in effect until October 31, 2020, or until such time as the Governor affirmatively concludes the emergency declarations specified in paragraph 1 of subsection B of this section, whichever is later.
In lay speak, the Oklahoma Legislature limited the number of instances in which the state's immunity statute could apply and potentially increased its likelihood of holding up in court by narrowly tailoring its application to patients with suspected or confirmed cases of COVID-19 and for harm resulting from COVID-19-related care.
On May 4, 2021, Gov. Stitt withdrew his executive order, declaring that Oklahoma was no longer in a state of emergency.21 According to the sunset provision in 63 O.S. §6406 (E), nursing home litigation for claims of negligence returned to normal after nearly one year of the emergency act's existence.
Though hundreds of Oklahomans are still becoming infected with the virus each day, and although empty beds are either sparse or nonexistent in every Oklahoma hospital as a result of newer viral variants, the protections connected to past emergency orders are gone. As for lawsuits, claims brought for events between April 21, 2020, and May 11, 2020, are subject to the special defense in the Limited Civil Immunity for Rendering Care, Aid, Shelter, or Assistance During a Natural Disaster or Catastrophe statute. Meanwhile, claims brought for events between May 12, 2020, and May 4, 2021, that are specific to COVID-19-related treatment for patients with a suspected or confirmed diagnosis of COVID-19, are subject to the special defense in the COVID-19 Public Health Emergency Limited Liability Act. Harm arising from alleged negligent nursing home care occurring after May 4, 2021, when the state of emergency ended in Oklahoma may proceed in the form of a negligence lawsuit without emergency immunity protection as a defense.
LAWSUITS BASED IN NURSING HOME NEGLECT SINCE IMMUNITY BEGAN
Families whose loved ones died or became ill during the time in which their respective state's immunity protections for nursing homes were in effect have their hands tied. Normally, a plaintiff could show negligence by proving that the resulting harm was proximately caused by a facility's negligent staffing or by the staff's negligent conduct. In the states that have or had immunity protections in place, asserting general negligence is not a viable option. To overcome immunity from liability, plaintiffs have to show any combination of the following depending on the state:
That the allegedly harmful act resulted from willful and wanton conduct;
That the allegedly harmful act resulted from recklessness;
That the alleged harm resulted from care and treatment relating to the patient's COVID-19 exposure or infection;
That the alleged harm resulted from providing services in response to a state of emergency.22
A plaintiff's battle with immunity in those situations is thus met with a heightened burden. Proving a healthcare worker's intent to harm, for instance, involves proving their state of mind as opposed to proving they simply acted below the standard of care.
Nevertheless, new lawsuits have sprouted up challenging immunity. A May 22, 2021, report published by Politico shows that about 200 wrongful death lawsuits have been filed against nursing homes related to COVID-19, with many more expected to follow.23 A family suing for the loss of a husband and wife who died in a nursing home two days apart after contracting COVID-19 in April 2020 is thought to be the first lawsuit to challenge this emergency immunity in New York.24 The family's attorney noted that reckless conduct took place in caring for the couple, which is their strategy around the state's immunity shield for negligent conduct. In this and similar cases, families of nursing home residents believe staff and facilities should not be immune to claims of negligence that do not rise to recklessness or willful and wanton conduct. The reality is that plaintiffs will have to wait to see whether negligence claims subject to immunity protections will be heard by courts, or they will have to assert facts to support an exception to immunity – whether grossly negligent or intentional misconduct by staff and facilities.
In Illinois, two families filed two separate wrongful death lawsuits against the same Chicago-area nursing home alleging the patients' deaths resulted from the negligence of nursing home staff.25 The first of the two complaints alleges the nursing home failed to adequately test residents and staff and did not isolate infected residents in time to protect others.26 The governor of Illinois issued an executive order granting emergency immunity to healthcare facilities and staff absent gross negligence or willful misconduct on May 13, 2020. Nothing in the order hints at a retroactive application, which likely means negligence claims against nursing homes for incidents arising from before and after May 13, 2020, will be treated very differently. For instance, the first of these two lawsuits against the Chicago-area facility was filed in April 2020, and it could survive simply by showing all the elements of a general negligence claim because immunity for negligence was not yet in place. Alternatively, parties who filed suit for negligence claims arising after May 13, 2020, during the course of the executive order's applicability, could fall flat, leaving families without recourse.
CONCLUSION
Kentucky, Louisiana, Ohio and Tennessee, all states that provided civil immunity to nursing homes during the COVID-19 state of emergency, have a personal injury/medical malpractice statute of limitations of one year. Upcoming rulings in these states should be of interest to Oklahoma attorneys waiting for similar claims to trickle onto their state courts' dockets. Those states' immunity provisions protect against "all harm," however, while Oklahoma's statute protects only against harm from COVID-19 exposure and related care. This slight distinction in language could make a huge difference in the number of COVID-19-era negligence suits we see against nursing homes and in how well the nursing homes are poised to defend against those claims.
ABOUT THE AUTHOR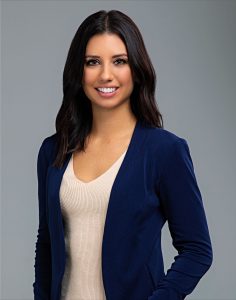 Fareshteh Hamidi is an associate at Sweet Law Firm in Oklahoma City, where she practices medical malpractice defense and general insurance defense. She is a proud 2019 graduate of the TU College of Law.
---
1.63 O.S. §6406.
2. Amy Harris, et al., "Nursing Homes Are Hot Spots in the Crisis. But Don't Try Suing Them," The New York Times (May 13, 2020).
3. Randy Ellis, "Coronavirus in Oklahoma: Nursing home operators want facility to care for COVID-19-positive-residents returning from hospitals," The Oklahoman (April 2, 2020).
4. Matthew Conlen, et al., "Nearly One-Third of U.S. Coronavirus Deaths are Linked to Nursing Homes," The New York Times (June 1, 2020).
5. "AARP Nursing Home COVID-19 Dashboard," AARP Public Policy Institute (2021).
6. Id.
7. "The Status of Immunity Laws and Executive Orders in the United States," The National Consumer Voice for Long-Term Care (2021).
8. Ina Jaffe, "Nursing Home Critics Say COVID-19 Immunity Laws are a Free Pass for Neglect," NPR (Jan. 26, 2021).
8. MCL 30.403(1)- (2), MCL 30.411(4).
9. World Health Organization, Virtual press conference on COVID-19 – 11 (March 2020).
10. Iowa Senate File 2338, Sec. 11.; N.D. House Bill No. 1175; S.D. House Bill 1046; W.V. Senate Bill 277.
11. Ina Jaffe, supra note viii.
12. MCL 30.403(1)- (2), MCL 30.411(4).
13. The National Consumer Voice for Long-Term Care, supra note 7.
14. Id.
15. The National Consumer Voice for Long-Term Care, supra note 7.
16. Okla. E.O. 2020-13.
17. 76 O.S. §5.9.
18. 63 O.S. §6406.
19. 63 O.S. §6104(5).
20. 63 O.S. §6406(B)(3).
21. Okla. E.O. 2021-11.
22. The National Consumer Voice for Long-Term Care, supra note 7.
23. Susannah Luthi and Rachel Roubein, "Nursing homes invoke Trump-era protections to fight lawsuits over Covid deaths," Politico (May 22, 2021).
24. Rusty Wells and Greg Wideman, "Lawsuit Challenges Nursing Home Immunity as Facilities Look to Post-Pandemic Future," Burns & Wilcox (June 16, 2021).
25. Jodi Cohen, "COVID-19 Killed at Least 25 Residents of One Illinois Nursing Home. The Family of One Victim Has Filed a Lawsuit, Alleging Negligence." ProPublica (May 18, 2020).
26. Id.
Originally published in the Oklahoma Bar Journal – OBJ 92 Vol 10 (December 2021)