What is the OCPA, and Why Should Attorneys Care About It?
By Kindra N. Dotson
One limitation of traditional First Amendment jurisprudence is that the guarantees of free speech, free association, free press and free exercise of religion generally restrict only governmental infringement. Otherwise, the First Amendment and other laws have done little to protect non-governmental persons and entities from filing spurious litigation to chill, squelch and intimidate citizens from speaking out on matters of public concern.
Thus, the need for the Oklahoma Citizens Participation Act (OCPA). The OCPA was enacted "to encourage and safeguard the constitutional rights of persons to petition, speak freely, associate freely and otherwise participate in government to the maximum extent permitted by law and, at the same time, protect the rights of a person to file meritorious lawsuits for demonstrable injury."1 The legislative concept behind the OCPA originated in the 1980s, but the OCPA did not become law in Oklahoma until much later. The Legislature unanimously passed the OCPA in the 2014 legislative session, and Gov. Mary Fallin approved it April 22, 2014.2 The current version is codified at 12 O.S. §1430. It provides "a new summary process/dismissal procedure in certain cases."3
The OCPA is an example of anti-SLAPP legislation. SLAPP stands for Strategic Lawsuits Against Public Participation, and a majority of states have now recognized the need for laws to prevent and quash suits that are based primarily on a citizen's exercise of their right to participate in public forums.4 The five common causes of action asserted by SLAPP suit filers are defamation, business torts, process violations, conspiracy and constitutional and civil rights violations.5
The public policy interest of protecting against SLAPP suits is so fundamental and widespread that 28 states have adopted anti-SLAPP legislation to protect innocent defendants.6 In fact, defendants in such suits are generally referred to as "targets" rather than "defendants."7 Anti-SLAPP legislation, such as the OCPA, is designed to allow for and protect: public comment and criticism in forums such as city council and school board meetings, grievances against governmental agencies and public officials and negative opinions expressed about public figures.8 The OCPA is unequivocal in prohibiting suits based upon such activities. It provides for a swift summary dismissal procedure for any such suit.
The Oklahoma Legislature has declared the OCPA "shall be construed liberally to effectuate its purpose and intent fully."9 Therefore, Oklahoma's courts have established an early and firm precedent of construing the OCPA liberally in favor of protecting Oklahomans' First Amendment rights.10 "The Oklahoma judiciary has articulated a policy concern for protecting petitioning activities and has applied this policy by liberally defining the statutory requirements … so that immunity is available in a wide variety of situations."11
HOW THE OCPA WORKS
Time is of the essence for a successful OCPA motion. A motion to dismiss based upon the OCPA must be asserted within 60 days of service upon the defendant.12 There are exceptions for good cause if the filing is not timely, but they are few. Additionally, the court must hear the OCPA dismissal motion within 60 days of the date it is served upon the non-moving party.13 But, the court "could require a later hearing, upon a showing of good cause, or by agreement of the parties."14 However, "In no event shall the hearing occur more than ninety (90) days after service of the motion to dismiss, except as provided by subsection C of this section."15 Thus, OCPA motions take precedence over many other items on crowded trial court dockets.
Subsection C of §1433 allows for a maximum of 120 days from service of the motion until the hearing if the court allows discovery under Subsection B of the statute.16 Failure to hold a hearing within the time frames prescribed by the OCPA is grounds for an immediate and expedited appeal.17 So then, "OCPA procedure states a mandatory duty by the district court to set [a] hearing" on every OCPA-based motion to dismiss.18 Indeed, appellate courts have ruled, "If the trial courts have no duty to hear OCPA cases but may simply send them to the appellate court by inaction, the appellate courts must necessarily assume the function of holding trial on these motions. Not being a nisi prius court, this is a function we have never traditionally performed, and for which we have no established procedure."19
Other distinctive aspects of the OCPA are a heightened evidentiary standard and unique burden-shifting provisions. Section 1434 mandates that a court "shall dismiss a legal action against the moving party if the moving party shows by a preponderance of the evidence that the legal action is based on, relates to or is in response to the party's exercise of: 1) The right of free speech; 2) The right to petition; or 3) The right of association."20 So, the onus is on the moving party (usually the target defendant) to first prove it is more likely than not that the claims against them arise out of conduct relating to their constitutional rights to freedom of speech, to petition and to freely associate. The target party only needs to "make a plausible showing that the plaintiff's lawsuit was driven, at least in part, by one of the forms of speech enumerated in §1431."21 Even "the possibility that [the target party] has been involved in one of the broad forms of speech protect by the Act, and that the plaintiff's lawsuit is somehow connected or related to that speech" is sufficient.22
Once the target party meets this initial burden, the non-moving party (generally a plaintiff) then has to prove by clear and specific evidence a prima facie case for each essential element of each claim. "The court shall not dismiss a legal action under this section if the party filing the legal action establishes by clear and specific evidence a prima facie case for each essential element of the claim in question."23 The courts have ruled that a "party establishes a prima facie case by producing competent evidence to support each material element of its cause(s) of action."24 More specifically, however, there must be "something more fact-intensive than general allegations that the required elements exist."25
But wait, there's more burden-shifting to be done! The OCPA further provides that notwithstanding the evidentiary requirements set forth in Subsection C, "The court shall dismiss a legal action against the moving party if the moving party establishes by a preponderance of the evidence each essential element of a valid defense to the non-movant's claim."26 So then, even if the non-moving party can prove, at nearly the inception of the litigation and with clear and specific evidence, each element of its claims, the moving party can easily defeat such proof by establishing a defense by just the preponderance of the evidence.
Therefore, the analysis under the OCPA is three-pronged as follows: 1) Has the targeted party shown the claims against it are based on, relate to or in response to their exercise of rights protected under the OCPA?; if so, 2) Has the plaintiff established by clear and specific evidence a prima facie case?; if so, 3) Has the target party shown a valid defense by a preponderance of the evidence?27
The burden-shifting paradigm operates to protect those who have been sued for "communication made in connection with a matter of public concern."28 While this necessarily includes First Amendment protections, speech protected under the OCPA "is considerably wider than the category of speech protected by the First Amendment."29 Matters of public concern, as defined under the OCPA, encompass: health or safety; environmental, economic or community well-being; the government; a public official or public figure; or a good, product or service in the marketplace.30
To be clear, the OCPA includes, but is not limited to, the right to free speech, the right to petition and the right of association.31 The OCPA, in fact, protects any "communication that is reasonably likely to encourage consideration or review of an issue by a legislative, executive, judicial or other governmental body or in another governmental or official proceeding."32
APPEAL PROCESS AND ATTORNEY FEES
The OCPA also provides for an expedited appeal process. Pursuant to 12 O.S. §1437(B), "An appellate court shall expedite an appeal or other writ, whether interlocutory or not, from a trial court order on a motion to dismiss a legal action filed pursuant to Section 3 of this act or from a trial court's failure to rule on that motion in the time prescribed by Section 5 of this act."33 Further, should a party be successful in having a claim dismissed pursuant to the OCPA, it is statutorily entitled to attorney fees and costs. Specifically, the court shall award to the moving party court costs, reasonable attorney fees and other expenses "as justice and equity may require."34 Moreover, the statute mandates that the court additionally impose "sanctions against the party who brought the legal action as the court determines sufficient to deter the party who brought the legal action from bringing similar actions described in the Oklahoma Citizens Participation Act."35 On the other hand, however, the statute provides for fees and costs if the court finds that a motion to dismiss under the OCPA was brought frivolously or for the purpose of delay.36
OKLAHOMA OCPA JURISPRUDENCE
The first case in Oklahoma to really explore the OCPA was Steidley v. Singer,37 in which several Roger County district attorneys sued citizens in 2013 for filing a petition for a grand jury investigation.38 The district attorneys alleged the citizens' petition contained "false and reckless allegations against them."39 The citizens moved for dismissal pursuant to the OCPA, but the court ruled the legislation did not apply retroactively.40 The court held, "Because the OCPA affects substantive rights, it must be prospectively applied to legal actions filed after the November 1, 2014, effective date."41 The Oklahoma Supreme Court reiterated that the OCPA shall not be applied retroactively in Anagnost v. Tomecek.42
In 2018, the Oklahoma Court of Civil Appeals took up the OCPA in Krimbill v. Talarico.43 The parties in Krimbill had long been involved in protracted business litigation in Delaware.44 During that time, Mr. Talarico sent an email to certain board members in which he stated he believed the allegations in the litigation were "illustrative of broader, more systematic issues at the company under Mike's [Krimbill's] leadership …"45 In response, Mr. Krimbill filed suit in Tulsa County district court alleging libel.46 Mr. Talarico then filed a motion to dismiss pursuant to the OCPA; the district court denied the motion and he appealed.47
The court, finding this an issue of first impression, advised, "There is no established appellate standard of review in this case."48 But, following the lead of other states with similar anti-SLAPP statutes, the court determined, "A de novo standard [was] indicated by existing precedent and persuasive authority …"49 Krimbill contains the first in-depth analysis and application of the burden-shifting provisions of the OCPA. In doing so, the court noted, "Interpreting the OCPA requires balancing the unusual judgment/dismissal provisions of §1434 against two other OCPA provisions, §§1430 and 1440."50
The court accepted the district court's finding that Mr. Talarico's email was "a communication made in connection with a matter of public concern regarding a good, product or service in the marketplace," as contemplated under §§1431(3) and 1421(7).51 It then had to determine if Mr. Krimbill had established a prima facie case for libel by clear and specific evidence, an evidentiary standard having no prior history in Oklahoma.52 The court found the district court did not err by relying on the pleadings, and Mr. Krimbill's affidavit in finding a prima facie case had been established.53
Next, the court shifted its focus to determine whether Mr. Talarico had established by a preponderance of the evidence a defense to the libel claim. It examined various privileges and ultimately determined that "pursuant to the limited record" available for review, it could not determine which, if any, privileges may apply to the libel claim.54 Ultimately, the appellate court found the district court did not err in denying Mr. Talarico's motion to dismiss pursuant to the OCPA.55 Krimbill is probably the most thorough and illuminating analysis of the OCPA currently available.
A FAIRY TALE EXAMPLE OF HOW THE OCPA SHOULD WORK
Let us say a used car purchase goes awry (gasp!), and the plaintiff filed suit alleging breach of contract, fraud and violations of the Oklahoma Consumer Protection Act. For purposes of this example, the defendants then file counterclaims alleging defamation, slander and libel and tortious interference with business. The defendants claim the averments contained in the petition maligned the defendants' business reputation, and the defendants had been damaged thereby.
Because of the enactment of the OCPA, the plaintiff/counter-defendant in this scenario has a unique opportunity to swiftly dispose of these frivolous counterclaims rather than suffer through months or even years of litigation (and the cost associated with it!). After all, anti-SLAPP legislation, such as the OCPA, is aimed at "reduc[ing] the time commitment and financial resources [necessary] to combat SLAPP suits …"56 The plaintiff/counter-defendant in this case should quickly file a motion to dismiss the defendants' counterclaims pursuant to the OCPA. The plaintiff must urge the court to prohibit the defendant from targeting the plaintiff for pursuing a legitimate legal dispute and from "slapping" the plaintiff with counterclaims for simply filing the petition. The onerous is on the plaintiff here to timely file for a dismissal and attorney fees and costs pursuant to OCPA's Section 1438.
WHAT DO ATTORNEYS NEED TO TAKE AWAY FROM ALL OF THIS?
Anti-SLAPP legislation is here to stay in order to battle an increasing tendency by parties with substantial resources to file meritless lawsuits against legitimate critics, with the express intent to silence those critics by burdening them with the time, stress and cost of legal action. Indeed, SLAPP suit filers are generally well-financed entities or individuals, while targets of such litigation are usually private citizens or small business owners whose criticism "may be detrimental to the organization's business interests."57
As attorneys, we should always, as a standard element of the preliminary and ongoing litigation process, make sure we are analyzing all claims to determine if an OCPA motion to dismiss may be appropriate. We must be on the lookout for weak and retaliatory claims – while notice pleading remains the standard in Oklahoma, it will not suffice to defeat an OCPA motion to dismiss meritless claims. If an OCPA motion to dismiss is appropriate, we must certainly be ethically bound to assert it and engage in the accelerated process to relieve our clients and the courts of frivolous and punitive litigation.
ABOUT THE AUTHOR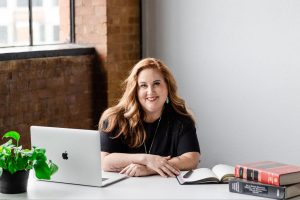 Kindra N. Dotson is a founding partner of Renaissance Legal Solutions and an experienced trial lawyer. She is a member of the Oklahoma Association for Justice, Oklahoma Employment Lawyers Association and OBA's Women in Law Section.
---
12 O.S. §1430.
Bill Information for HB 2366, https://bit.ly/3yQXAeR, April 13, 2022.
Krimbill v. Talarico, 2018 OK CIV APP 73 at ¶4, 439 P.3d 447.
See, for example, Texas Citizens Participation Act, Tex. Civ. Prac. & Rem. Code Ann. §§27.001-27.011.
Laura Long, "Slapping Around the First Amendment: An Analysis of the Right to Petition," 60 Okla. L. Rev. 419 (2007), at 422.
Steidley v. Community Newspaper Holdings, Inc., 2016 OK CIV APP 63, ¶20, 383 P.3d 780.
Long, quoting George W. Pring & Penelope Canan, SLAPPS: Getting Sued for Speaking Out, 9-10 (1996).
12 O.S. §1432(A).
12 O.S. §1440.
Long at 434.
Long at 433.
12 O.S. §1432(B).
12 O.S. §1433(A).
Id.
Id.
12 O.S. §1433(C).
12 O.S. §1437.
Anderson v. Wilken, 2016 OK CIV APP 35, ¶7, 377 P.3d 149.
Anderson at ¶7.
12 O.S. §1434(B) (emphasis added).
Southwest Orthopaedic Specialists, PLLC v. Allison, 2018 OK CIV APP 69, ¶11, 439 P.3d 430, 435 (citing Elite Auto Body LLC v. Autocraft Bodywerks, Inc., 520 S.W.3d 191, 201 (Tex.Ct.App. 2017)).
Southwest at ¶14.
12 O.S. §1434(C).
Southwest at ¶16. See also, Jackson v. Jones, 1995 OK 131, ¶4, 907 P2d 1067.
Southwest at ¶19.
12 O.S. §1434(D) (emphasis added).
Krimbill at ¶9.
12 O.S. §1431(3).
Southwest at ¶12 (citing Elite Auto Body LLC v. Autocraft Bodywerks, Inc., 520 S.W.3d 191, 201 (Tex.Ct.App. 2017)).
12 O.S. §1431(7)(a-e).
12 O.S. §1434(B).
12 O.S. §1431 4(c).
12 O.S. §1437(B).
12 O.S. §1438(A).
Id.
12 O.S. §1438(B).
2017 OK 8, 389 P.3d 1117.
Steidley at ¶0.
Id.
Steidley at ¶7.
Steidley at ¶8.
2017 OK 7, 390 P.3d 707.
2018 OK CIV APP 37, 417 P.3d 1240.
Krimbill at ¶2.
Id.
Krimbill at ¶3.
Id.
Krimbill at ¶4.
Id.
Krimbill at ¶11.
Id. at ¶36.
Id. at ¶12.
Id. at ¶55.
Id. at ¶69.
Id. at ¶75.
Steidley at 785, quoting Laura Long, "Slapping Around the First Amendment: An Analysis of the Right to Petition," 60 Okla. L. Rev. 419 (2007).
Long at 422.
Originally published in the Oklahoma Bar Journal – OBJ 93 Vol 6 (August 2022)