25th Bombing Anniversary: OBA Members Remembered
The events of April 19, 1995, forever changed our nation. On this, the 25th anniversary of the Alfred P. Murrah Federal Building bombing, the Oklahoma Bar Association remembers its members who were killed. Thank you to the Oklahoma City National Memorial and Museum for allowing the OBA to publish these tributes and photos that are part of the museum's collection.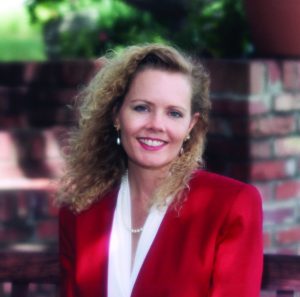 Susan Jane Ferrell
"She loved life and was determined to enjoy and make it better for all."
Cats, traveling, people and dancing – four of Susan Ferrell's loves. She had three cats, put a lot of miles on her feet in Europe, was always there to help a friend and loved to dance. Her mother, Sally Ferrell, said, "Susan had an incredible passion for dancing." This included jazz, ballet, and belly dancing, which Susan called "Cultural Heritage Eastern Dancing." She delighted in being a member of the Jewels of the Nile dancing troupe. Ferrell, 37, was an attorney for U.S. Housing and Urban Development.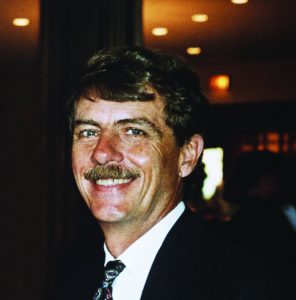 Michael D. Weaver
"His family came first, before his golf game, before his favorite football team."
Michael Don Weaver met his wife, Donna, while both were attending the University of Oklahoma. He proceeded to add the fun to her life for the next 21 years. For the last five years he had served as general counsel for the Department of Housing and Urban Development. Weaver, 45, was in his office when the bomb destroyed the building. Weaver will be missed during the family's annual get-together, where he played co-host for the "Clique Awards" along with his brother, Greg. Weaver's laughter, dry sense of humor and role of the "straight man" will always be remembered by his family.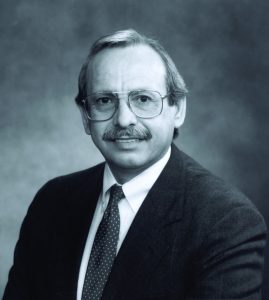 Jules A. Valdez
"In his younger days he had a garden and, to him, every living thing was special."
"He was always willing to work, always willing to put forth an extra effort." That's how a fellow Rotarian described Jules Valdez, 51, of Edmond. Valdez worked in the Indian Affairs division of the Department of Housing and Urban Development. A 1991 Edmond City Council candidate, he was a member of St. John the Baptist Catholic Church, the Edmond Central Rotary Club, Leadership Edmond and the Edmond Area Chamber of Commerce. He and his wife, Virginia, had a daughter, Marisa.
Clarence Eugene Wilson Sr.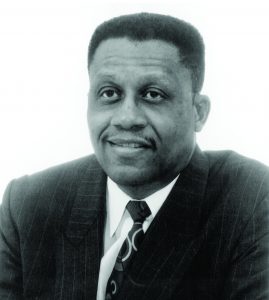 "He was known to patiently explain his position over and over again until, invariably, the other person would have to concede."
Clarence Eugene Wilson, who was chief legal counsel for Housing and Urban Development, had served as a councilman for the city of Forest Park. His sister-in-law said he was a caring person who helped everybody. Wilson, 53, was the first African American to earn a bachelor's degree in pharmacy from the University of Oklahoma before studying law at OU. Wilson had a son, Clarence Wilson Jr. Wilson was born on Aug. 8, 1945, in Lawton, OK. He was the fourth of five children born to James and Estella Wilson. Both parents and one son, Mark, preceded him in death.
Originally published in the Oklahoma Bar Journal -- OBJ 91 (April 2020)