Bar Foundation News | Tickets on Sale Now for Diamonds & Disco Event
By Renée Demoss
Tickets are on sale now for the Oklahoma Bar Foundation's 75th-anniversary event, Diamonds & Disco. The event, rescheduled from 2021, is set for 7 p.m. Friday, June 10 at the First Americans Museum. Join us as we celebrate 75 years of impact and raise awareness and funds for OBF Grantees.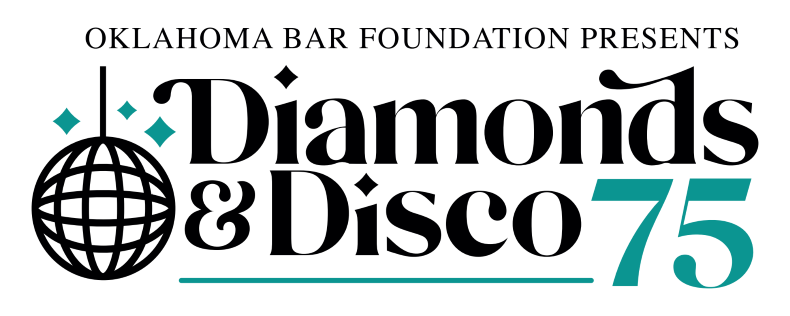 The night will include delicious Ingenious-inspired food and cocktails by the chefs at the Thirty Nine Restaurant (located in the museum), a photo booth and a live band! Guests will be able to tour the Tribal Nations Gallery and Mezzanine Gallery prior to the program portion of the evening.
During the program, you'll hear from individuals who have been positively impacted by OBF grants, and you'll have the chance to show support by contributing to the foundation. One hundred percent of donations and proceeds from sponsorships and ticket sales will go to fund OBF Grantees providing legal services and education across Oklahoma.
Tickets are available online at diamondsanddisco.swell.gives.
---
Ms. DeMoss is the OBF executive director.
Oklahoma Bar Journal – OBJ 93 Vol 4 (April 2022)