LEXOLOGY is here, a new tool for OBA members
If you've received an email with the subject line, "OBA Newsstand – powered by Lexology," it marks the arrival of a new OBA member service that rounds up legal news and information for you.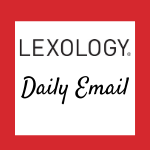 The service can be customized to your practice area and interests, and while it is yet another email being delivered to your Inbox, members are already finding it a helpful service.
The OBA began telling members about Lexology back in December in the Oklahoma Bar Journal, and then again in the May issue.
"Investing a few moments to customize this service to focus on your particular interests is the path to turn this from a good service to an outstanding one."

Jim Calloway, OBA Management Assistance Program director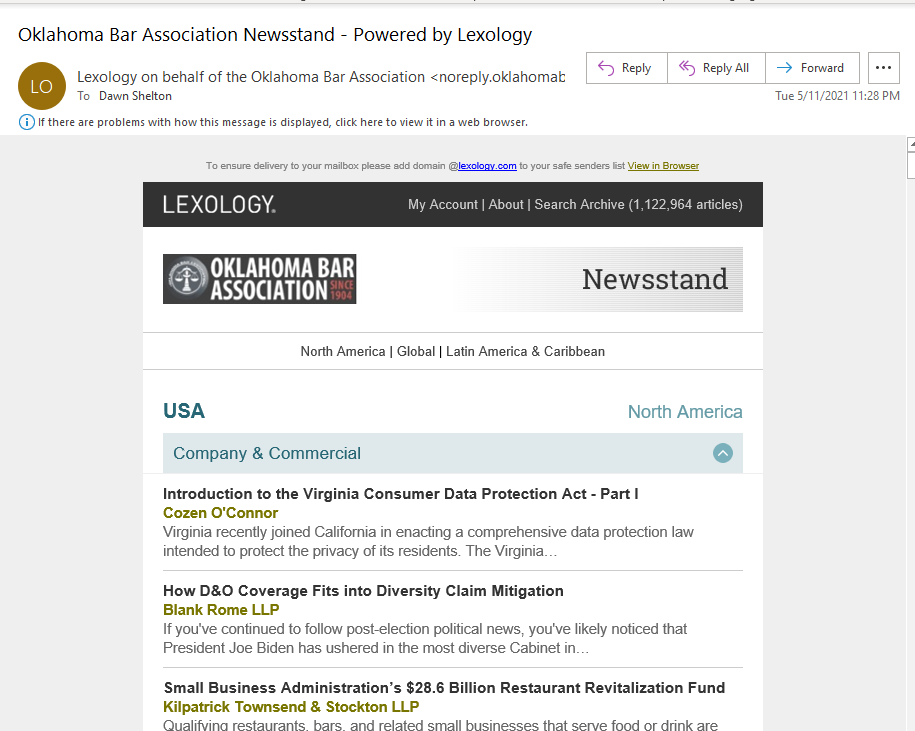 In explaining the service, a spokesperson for Lexology said the service is free to the bar and to its members. Lexology has not paid to get access to member details, but is rather providing a member benefit service and customized information resource to members on behalf of the bar.
"We do this for dozens of state, metro and county bars across the US. Personal and contact information is always kept completely confidential."

Darran Clarke, Manager, Association and Corporate Partnerships, Lexology
Clarke also explains how the service is funded, "The contributing law firms pay a fee to have their content considered by our editorial and research team for inclusion on the service. The editorial and research team only selects the content that is deemed substantive, and will be of interest and value to our 650,000 subscribers. This is the only way the service is funded."
You'll receive no more than one daily newsfeed of current legal analysis.
But if you do not want the service, unsubscribing is easy. Click the UNSUBSCRIBE button at the bottom of the email, or opt out at lexology.com.