Biographies of Officers and Board of Governor Candidates Without Opposition
Pursuant to Rule 3, Section 3 of the OBA Bylaws, the following nominees have been deemed elected due to no other person filing for the position. They will take office in January 2021.
President-Elect
James Hicks, Tulsa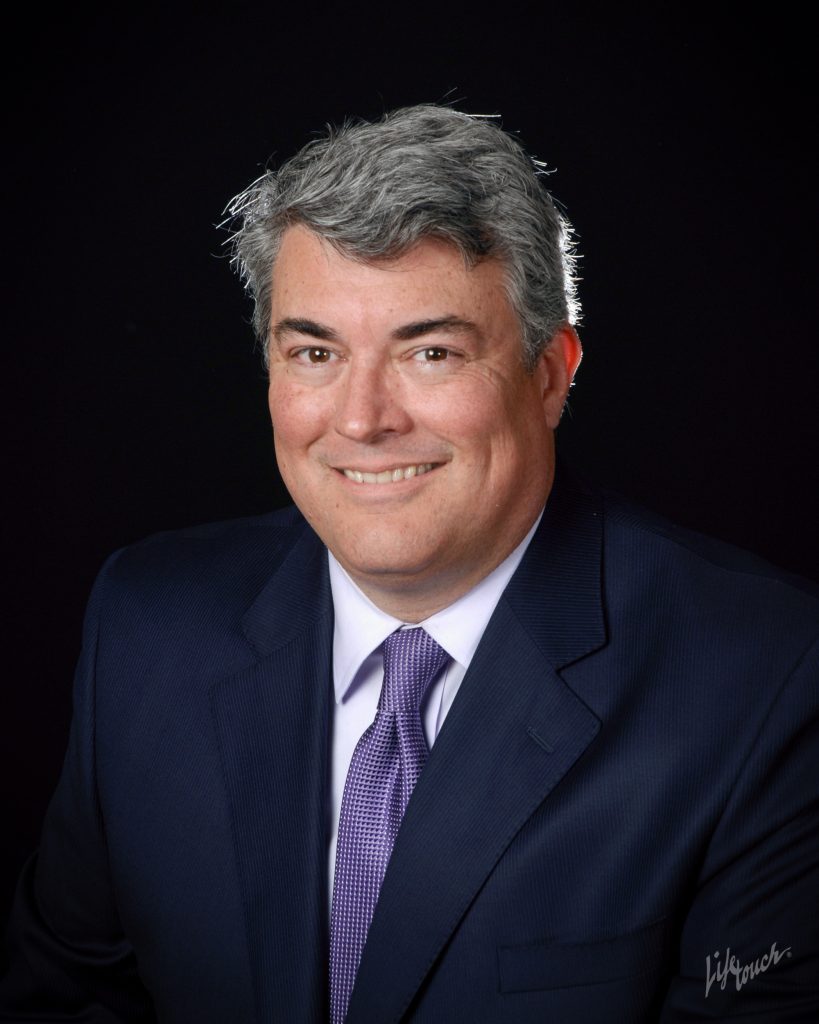 James "Jim" Hicks practices in Tulsa with the firm of Barrow & Grimm PC. His focus is on the litigation and transactional needs of individuals and businesses. He also represents clients in probate, estate planning and family law matters. He attended OU and obtained a B.A. in finance before attending the TU College of Law. Admitted to practice in 1985, he served as a member of the OBA Board of Governors from 2015 to 2019. He also served as president of the Tulsa County Bar Association from 2013 to 2014 and of the Tulsa County Bar Foundation from 2017 to 2019. He has been recognized as an outstanding young lawyer by the TCBA and received the TCBA President's Award. In 1995, he was recognized as the outstanding young lawyer by the OBA.
Mr. Hicks participated as a member of Leadership Tulsa, Class XX. He was named by Oklahoma Magazine as "Best Attorney" in the 2011 and 2012 "Best of the Best" voting by its readers. He has served as senior warden of St. John's Episcopal Church in Tulsa since 2013 and continues to volunteer his time to several nonprofit organizations. Married to Nancy Hicks since 1983, he is most proud of his year-old granddaughter.
Vice President
Charles E. Geister III, Oklahoma City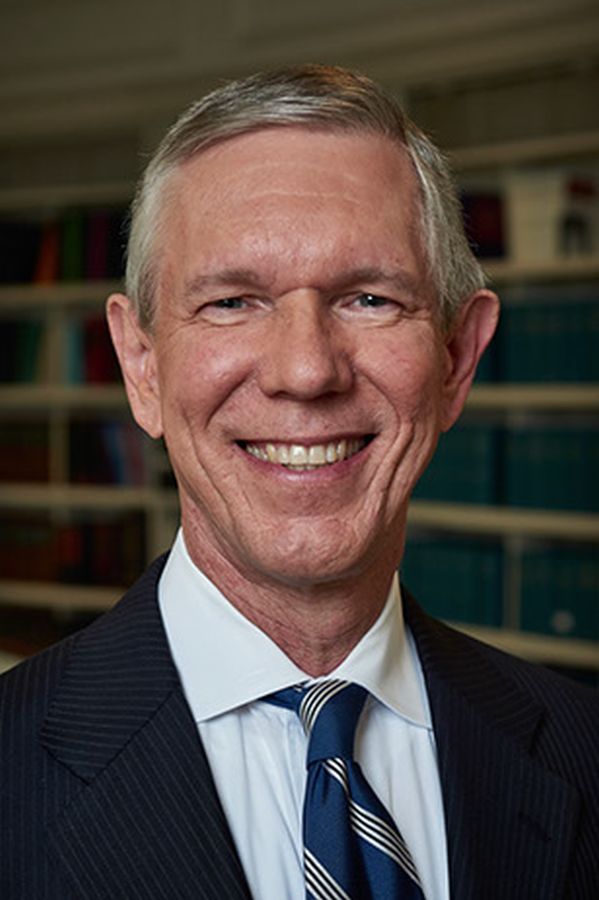 Charles "Charlie" Geister is a partner at the Oklahoma City law firm of Hartzog Conger Cason LLP. He has practiced law since 1980, with a focus on civil litigation and trial work. He also frequently serves as a mediator or arbitrator of disputes and lawsuits and as a court-appointed discovery master. He has lectured in the areas of trial practice, civil procedure and insurance law.
Mr. Geister graduated with a B.A. from OU. He received his J.D., with honors, from the OU College of Law in 1980. He is admitted to practice in the State of Oklahoma, the U.S. District Court for the Western, Northern and Eastern districts of Oklahoma, and the 10th Circuit Court of Appeals.
He is a member of the American Bar Association and the Oklahoma County Bar Association. He has served as president of both the OCBA (2007 to 2008) and Oklahoma County Bar Foundation in addition to serving as a director for both organizations. He also has served as a member of various Oklahoma County and state bar committees, including the OBA Civil Procedure and Evidence Code Committee (1995 to 2000).
Supreme Court Judicial District One
Michael Vanderburg,
Ponca City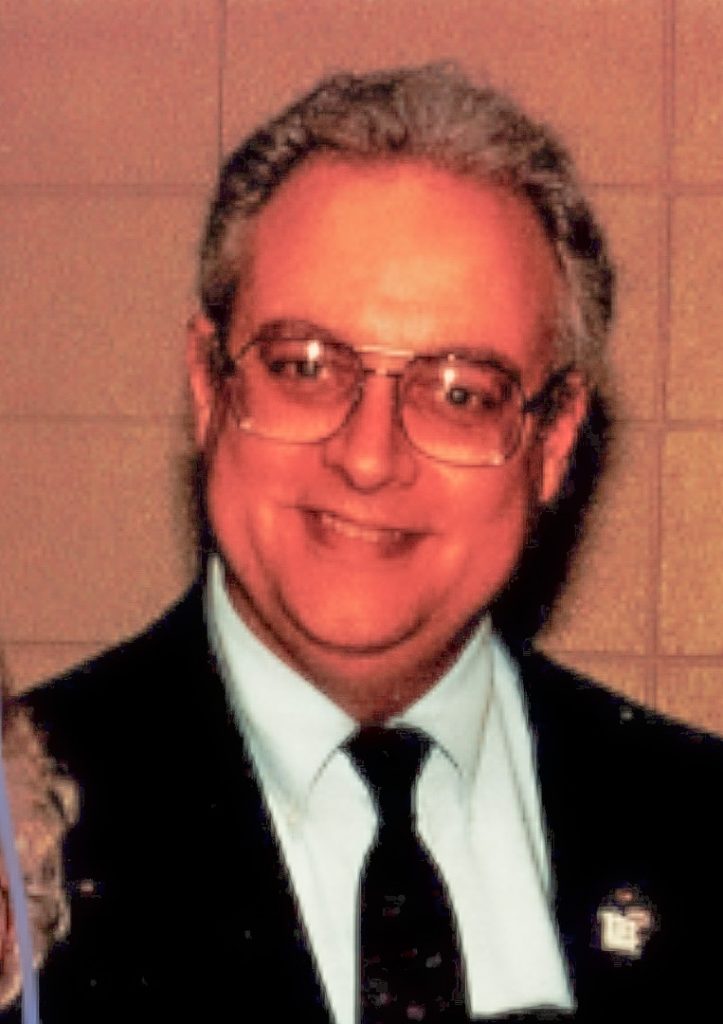 Michael Vanderburg is currently consulting with Oklahoma Municipal Management Services and recently retired as the city attorney for Ponca City. During his career, he has also served as city attorney for Okmulgee, Morris and Broken Arrow. Mr. Vanderburg was in private practice for six years. He obtained a B.A. in political science from the University of Arkansas in Fayetteville in 1971 and received his J.D. from the University of Arkansas School of Law in 1975. Last year he was inducted into the Oklahoma Hall of Fame of City and Town Officials in recognition of his long career.
He is one of the founders of the Oklahoma Association of Municipal Attorneys and currently serves on its Board of Directors, having previously served as president and general counsel. In addition to all Oklahoma courts, he is admitted to all three Oklahoma federal district courts, the 10th Circuit Court of Appeals and the U.S. Supreme Court.
Mr. Vanderburg currently serves as scholarship chair for the Kay County Bar Association, for which he has served in various offices, including president. He is a member of the International Municipal Lawyers Association and is one of only five Oklahoma IMLA Municipal Fellows. He has been a speaker for numerous CLE and law-related programs to organizations, including the Oklahoma Municipal League, Oklahoma Municipal Judges Association, Oklahoma Municipal Utilities Providers and many Oklahoma cities.
Supreme Court Judicial District Six
Richard D. White Jr., Tulsa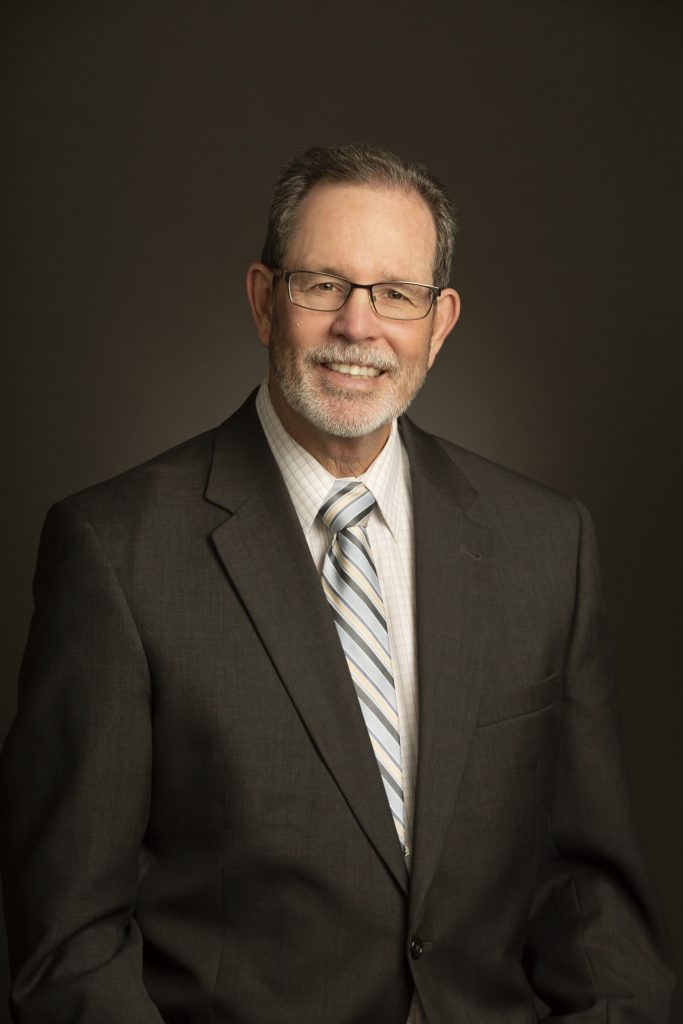 Richard D. White Jr. is a shareholder at the Tulsa law firm of Barber & Bartz PC. During his 40 years of practice, he has represented businesses throughout the U.S. in commercial disputes. He has also maintained a substantial family law practice and is a member of the Criminal Justice Panel representing defendants in the U.S. District Court for the Northern District of Oklahoma. He is licensed to practice in all Oklahoma courts, the U.S. District Courts for the Northern, Eastern and Western districts of Oklahoma, the U.S. District Court for the Southern District of Illinois, the 10th Circuit Court of Appeals and the 5th Circuit Court of Appeals.
Mr. White is a member of the Tulsa County Bar Association and has served as budget chair (2014 to 2015), treasurer (2015 to 2016), secretary (2016 to 2017), professionalism chair (2019 to 2020) and will serve as professionalism chair for the upcoming 2020 to 2021 term.
He is a long-standing member of the Commercial Law League of America, having served as chair of the southern region and a term on the Board of Governors. He has been a Tulsa City-County Law Library Commission member since 2011 and is currently serving his third year as commission chair. Mr. White received his bachelor's degree in criminal justice from California State University at Long Beach and his J.D. degree from the TU College of Law.
Supreme Court Judicial District Seven
Benjamin R. Hilfiger, Muskogee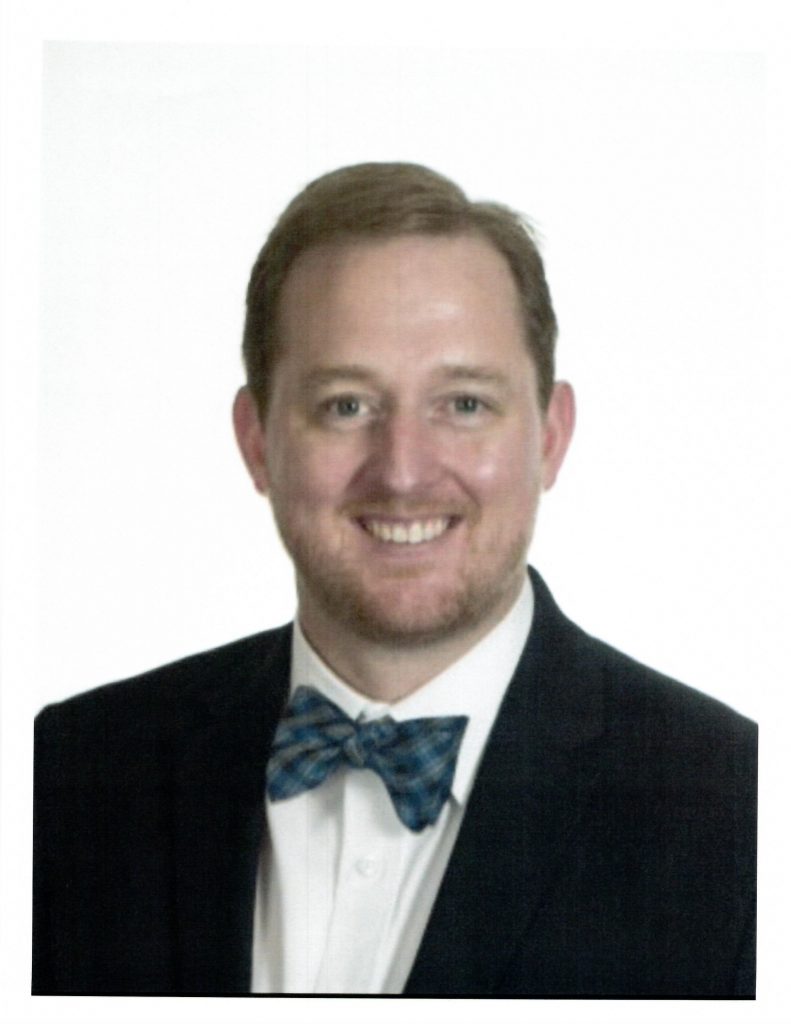 Ben Hilfiger is an attorney at the Muskogee law firm of Cook and Hilfiger. He is married to Amber, and together they have three kids. He graduated from Loyola University New Orleans College of Law in 2019. Mr. Hilfiger has an undergraduate degree from OU and a master's degree from OCU. His practice focuses on criminal and family law.
OBA YLD Chair
April J. Moaning,
Oklahoma City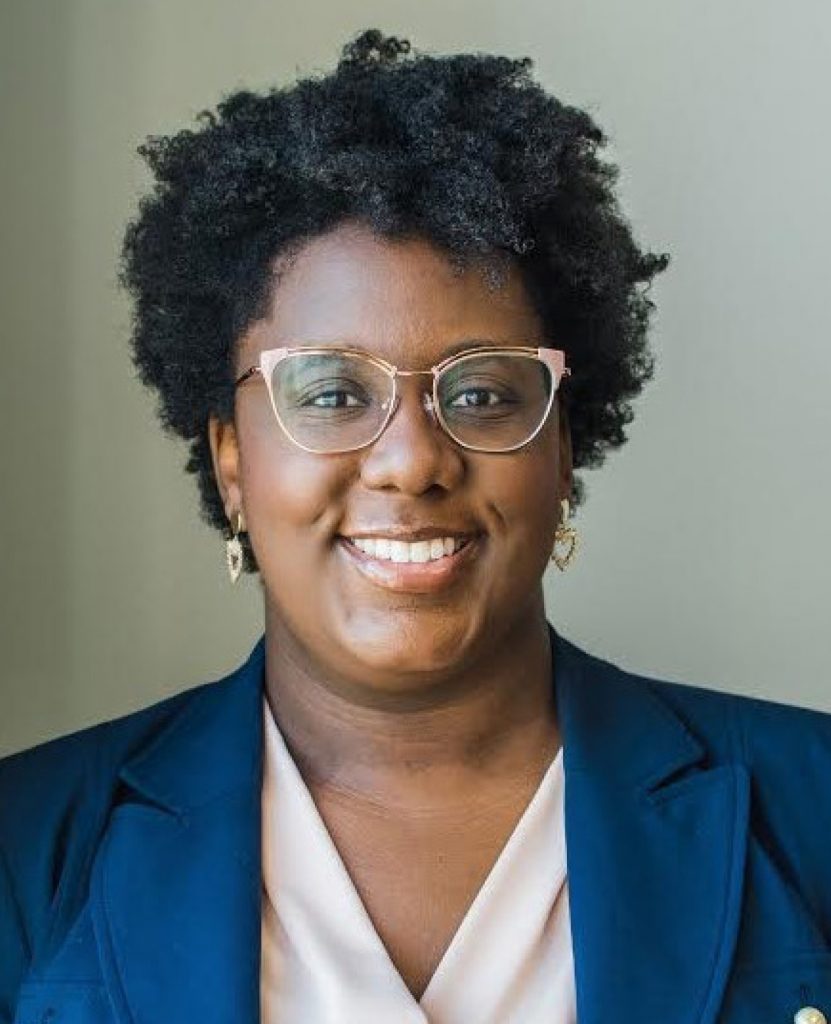 April J. Moaning was elected as the 2020 Young Lawyers Division chair-elect and automatically becomes YLD chairperson Jan. 1, 2021. In that position, she will serve a one-year term on the Board of Governors.
She earned a B.A. in economics from OSU and received her J.D. from the TU College of Law. While pursuing her law degree, she served as vice president of the TU College of Law Black Law Students Association and maintained active involvement in community service organizations. She also received numerous honors and awards, including the CALI Excellence for the Future Award in torts and the Rocky Mountain Black Law Students Association Best Oral Advocate Award.
Ms. Moaning began her legal career practicing family and criminal defense law. She later served as staff counsel at Liberty Mutual Insurance Co., where she gained experience in the areas of insurance defense and civil litigation matters involving personal injury and property damage. Currently, she represents clients in family, personal injury and civil matters. She also continues to focus on her commitment to community outreach by serving on the OBA Diversity Committee and OBA YLD Board of Directors. She has served on the Board of Directors since January 2015 and has received multiple awards for her involvement and dedication to the division.
Read here about candidate information on a contested election.