The Risks of Failing to Timely Serve Your Defendant
By Evan Humphreys
Under 12 O.S. §2004(I), a plaintiff has 180 days from the filing of their petition to serve their defendant. Failing to do so can result in a dismissal. On its face, this appears to be a straightforward and easy-to-follow rule. But despite its seemingly simple nature, there are over a dozen published opinions on the issue. There has been at least one major appellate case on Section 2004(I) every year since 2019. How has such a clear-cut rule spawned so much litigation?
THE HISTORY OF SECTION 2004(I)
The Oklahoma Pleading Code was first enacted in 1984. Included in the code was the first version of Section 2004(I). It stated that a petition must be dismissed if there was no service on the defendant within 120 days of filing unless good cause was shown. It also required dismissal if no service was made within 180 days of filing and did not give an opportunity for the plaintiff to show good cause.
The very basics of this structure have remained in place ever since. There is a prescribed time for the plaintiff to serve the defendant and dismissal is possible (or required) if service is not accomplished in that time period. However, the details, such as how long a plaintiff has to serve the defendant and the extent to which dismissal is discretionary, have changed radically.
The first major amendment came in 1989. It now stated that a plaintiff had 180 days to serve the defendant unless they could show good cause. The next major change occurred in 1990 when the language stating the petition "will be deemed dismissed" was altered to say "may be dismissed." Thus, dismissal was largely discretionary for the next 20 odd years.
The next alteration had a bit of a false start. In 2009, Oklahoma enacted the Comprehensive Lawsuit Reform Act (CLRA), which, among other things, amended Section 2004(I) to say that a petition will be "deemed dismissed" for failure to serve the defendant within 180 days.1 However, the CLRA was struck down as unconstitutional in 2013.2 Nevertheless, Section 2004(I) was amended again in 2013 to restore the "deemed dismissed" language – this time for good. As a result, dismissal of a petition became mandatory unless there was good cause for the failure to timely serve.
But even the "good cause" language of 2004(I) would change again. In 2017, the wording of the section was amended from "cannot show good cause" to "has not shown good cause." The Court of Civil Appeals has held that this language requires the plaintiff to make their showing of good cause within their 180-day time limit.3
The most recent amendment to Section 2004(I) was made in 2021. First, the section was changed to say that the court must dismiss the case if there has been no service made on any defendant within 200 days of filing the petition. The statute does not give the plaintiff any opportunity to show good cause under this scenario. Second, the phrase "and Section 100 of this title shall be applicable to any refiling of the action" was added in reference to a dismissal for failure to serve a defendant within 180 days without good cause.4
Thus, as currently written, Section 2004(I) gives a plaintiff 180 days from the day of filing to serve the defendant with notice. Before that 180-day period ends, the plaintiff must show good cause if they cannot timely make service. And if there is no service within 200 days of filing, the petition is dismissed whether or not good cause exists.
HOW TO SHOW GOOD CAUSE AND WHAT IT IS
Under the current wording of the statute, the plaintiff can get around the 180-day limit for service if they can show good cause. The plaintiff must make this showing before their 180 days expire. The burden is on the plaintiff to show good cause, and whether they have met their burden is largely left to the trial court's discretion.5 A substantive delay is not dispositive on the issue of good cause, and the trial court must exercise its discretion in examining the circumstances.6 The plaintiff's showing of good cause must be supported by evidence, such as testimony or affidavits, rather than conclusory statements in court-filed papers.7 The defendant is only required to show prejudice from the delay in service if the plaintiff has met their burden first.8
Unfortunately, there are more cases showing what does not constitute good cause rather than what does. Uncertainty as to the proper defendant in the action does not rise to the level of good cause.9 Waiting 14 months for one defendant to affirm or deny the employee status of another defendant does not constitute good cause.10 However, fear of sanctions has been found to be good cause for a 43-day delay in service.11
WHEN THE 180-DAY LIMIT STARTS TO RUN
An unsettled question in interpreting Section 2004(I) is when this time limit for service starts. The statute says a defendant must be served within 180 days of the filing of the petition. But what if the plaintiff files an amended petition and serves the defendant within 180 days of this subsequent filing? Has service been timely made?
No published case in Oklahoma explicitly answers this question. However, at least one federal case has held that filing an amended petition does not renew the plaintiff's time to serve the defendant.12 The court, in that case, reasoned that allowing a plaintiff to effect timely service after filing an amended petition would allow them to endlessly evade the 180-day rule. In one state appellate case, the trial court also rejected an argument that the 180-day period was renewed by filing an amended petition, but the issue was not addressed on appeal.13 Ultimately, the best practice for plaintiffs is to make the necessary showing of good cause before 180 days have passed from the filing of the original petition and not rely on any amended petition.
DISMISSING THE CASE FOR FAILURE TO TIMELY SERVE
If the plaintiff's petition has been dismissed against any or all defendants for failure to serve them, that is not necessarily the end of the case. Section 2004(I) states that any such dismissal is made without prejudice to refiling. In addition, since the 2021 amendments, the section expressly states that the savings statute applies to these dismissals. Recent Supreme Court precedent held that the one-year time limit of Section 100 begins to run from the day the appealable order dismissing the case is filed.14 Prior cases held that the savings statute began to run from the 181st day after the petition was filed, but these are no longer good law.
THE EFFECT OF COVID-19
The COVID-19 pandemic undeniably caused massive disruptions to the legal system. But what effect the pandemic had and will continue to have on Section 2004(I) is less certain. In 2020, the Supreme Court issued multiple administrative decisions suspending all deadlines between March 16 and May 15 of that year.15 The Supreme Court subsequently held that this time period from March 16 to May 15, 2020, is excluded from the 180-day calculation of Section 2004(I).16 While the courts are back open, it remains to be seen how much effect the COVID-19 pandemic and its future variants will have on Section 2004(I). Any practitioner relying on COVID-19 to show good cause for their failure to timely serve a defendant must remember to follow the general rules that apply to this section, including the need to make their showing by evidence rather than mere assertion.
THE CURRENT RULES OF SECTION 2004(I)
In summary, the current structure of Section 2004(I) requires plaintiffs to serve their defendants within 180 days of filing their petition. If they cannot timely serve a defendant, they must make an evidence-based showing of good cause before that 180-day time limit expires. If good cause has been shown, the defendant must then show they have been prejudiced by the delay. Whether good cause has been shown is mostly up to the trial court. Any dismissal must be without prejudice, and the savings statute begins to run from the day an appealable order is filed.
While this is the status quo of Section 2004(I), practitioners should expect future changes to the language and interpretation of this statute. Overall, they should keep in mind this principle from the Pleading Code: "It shall be construed to secure the just, speedy, and inexpensive determination of every action."17 Every lawyer has other cases and obligations that might prevent them from timely serving a defendant. But waiting too long can cause unnecessary delay, headache and litigation. Timely serve your defendants, and you can avoid the trouble caused by Section 2004(I).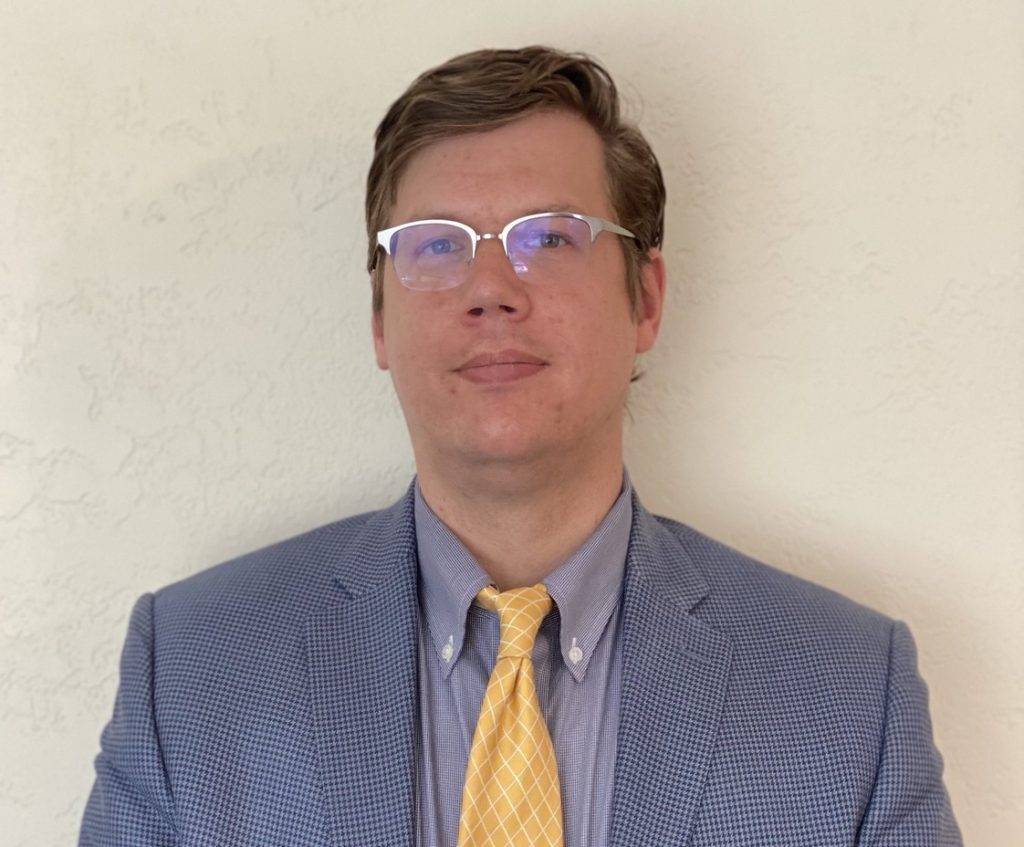 ABOUT THE AUTHOR
Evan Humphreys is a solo practitioner in Guymon, focusing on civil law, impact litigation and appellate proceedings. He is also a contract attorney for Legal Aid Services of Oklahoma. He earned his J.D. from the Emory University School of Law in 2016.
---
1. Thibault v. Garcia, 2017 OK CIV APP 36, ¶7.
2. Douglas v. Cox Retirement Properties, Inc., 2013 OK 37.
3. Thacker v. Cowling, 2020 OK CIV APP 41, ¶15.
4. See 12 O.S. §100 (a timely filed action may be refiled within one year of reversal or dismissal other than on the merits).
5. Willis v. Sequoyah House, Inc., 2008 OK 87, ¶11.
6. Clark v. Ralston, 2007 OK CIV APP 88, ¶14.
7. Thacker v. Cowling, 2020 OK CIV APP 41, ¶25.
8. See Fischer v. Baptist Health Care of Oklahoma, 2000 OK 91, ¶7.
9. Brown v. K-MAC Enterprises, 897 F.Supp.2d 1098, 1108 (N.D. Okla. 2012).
10. Clark v. Ralston, 2007 OK CIV APP 88, ¶17.
11. Fischer v. Baptist Health Care of Oklahoma, 2000 OK 91, ¶9.
12. Brown v. K-MAC Enterprises, 897 F.Supp.2d 1098, 1106-07 (N.D. Okla. 2012).
13. Thibault v. Garcia, 2017 OK CIV APP 36, ¶3.
14. Cole v. Josey, 2019 OK 39, ¶16.
15. SCAD No. 2020-24, SCAD No. 2020-29, and SCAD No. 2020-36.
16. McBee v. Shanahan Home Design, 2021 OK 60, ¶18.
17. 12 O.S. §2001.
Originally published in the Oklahoma Bar Journal – OBJ 93 Vol 8 (October 2022)