Ask a Lawyer aired statewide May 3, 2018, on OETA. 
The annual Ask A Lawyer TV show provides Oklahomans a better understanding of the rights and freedoms offered by our legal system. Co-produced by the Oklahoma Bar Association, the program presents information about legal issues in easy-to-understand language. This year's program highlights three segments - estate planning, mental health court and expungement.
Attorney Donna Jackson shows us the importance of estate planning and keeping those plans up to date. We are introduced to two of her clients who formed trusts to ensure their families' needs are taken care of. The segment also explains what happens if there is no legally documented plan in place after the death of a loved one
District attorney David Prater and attorney Catt Burton give an inside view of the Oklahoma County Mental Health Court. We get to hear the emotional story of a mental health court graduate and how the program has impacted his life. A mental health court coordinator also walks viewers through what it takes to grow and succeed in the program.
Expungements can be hard to attain in our legal system.Tulsa attorney Clint James educated us on the parameters of record expungement and the impacts it can have on the public.
This year's Law Day theme is "Separation of Powers: Framework for Freedom." The show features Oklahoma Supreme Court Chief Justice Douglas Combs who will speak on the three branches of government and what we can do to ensure the branches success.
During the program, viewers could call in and receive free legal advice. Advice was provided by Oklahoma attorneys as a community service in conjunction with the national celebration of Law Day.
The names of the winners of the statewide Law Day art and writing contests will also be announced. Hundreds of Oklahoma students in grades Pre-K through 12th entered the contests, designed to stimulate discussion and understanding of the law among young Oklahomans.
Reginald is a shining example of an Oklahoma County Mental Health Court graduate. He manages the struggles of maintaining his mental health and staying sober by remembering the tools he learned from the mental health court team. Although the program was difficult and he left the program many times, he is happy to encourage others in the program.
Attorney Donna Jackson gives viewers insights into the best practices of estate planning. Tips include how often to look over and update documents and how to take advantage of tax credit opportunities. The segment also introduces real estate planning clients who explain the peace of mind the process brought them.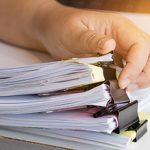 Attorney Clint James explains what kinds of records can be expunged and how to go about it. While expungements can be difficult they are not impossible. A real-life client also explains the reasons he sought to seal his criminal record and his journey through the process.
Chief Justice Douglas Combs gives us a brief overview of the three branches of government. He also recognizes the student contest winners and their winning artwork.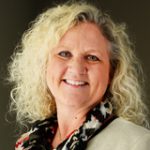 2018 Oklahoma Bar Association President Kimberly Hays discusses the importance of projects like Law Day and Oklahoma Free Legal Answers and the role these programs play in ensuring access to justice for all Oklahomans.