Ask A Lawyer | Law Day 2022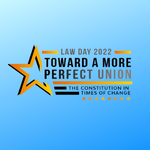 Keeping with the 2022 theme of change, the OBA Law Day committee adapted our programming. Rather than focusing on a one-hour program on public television, we produced content that will be educational and will have a longer lifespan.
Visit the OBA Youtube channel to see all of the videos. The new content features many volunteer OBA members covers who tackle common legal questions.