Watch the 2020 Ask A Laywer TV show on OETA's website.
The annual Ask A Lawyer TV show provides Oklahomans a better understanding of the rights and freedoms offered by our legal system. Co-produced by the Oklahoma Bar Association, the program presents information about legal issues in easy-to-understand language. This year's program highlights three segments – medical marijuana law, military/veteran issues and a spotlight on the TU College of Law legal clinic.
The 2020 Law Day Contest theme was "Your Vote, Your Voice, Our Democracy: The 19th Amendment at 100." The show features Oklahoma Supreme Court Chief Noma Gurich who will share her thoughts on the theme. The names of the winners of the statewide contest will also be announced. Hundreds of Oklahoma students in grades pre-K through 12th entered the contests, designed to stimulate discussion and understanding of the law among young Oklahomans.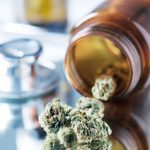 The segment will feature Cushing Attorney Doug Withiam. After the passage of SQ 788, he assisted his client with a licensing application to become a medical marijuana grower. He helped his client form her business, including articles of organization, and is also assisting her with tax issues.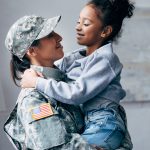 Legal Aid Services attorney Tiffani Oswald will share her experiences helping a son obtain an adult guardianship over his father who is a WWII veteran and another client, a single mother and U.S. Air Force veteran, who needed help with estate planning.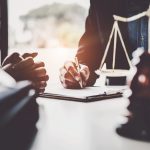 TU College of Law professor Roni Amit describes how the new Terry West Civil Legal Clinic is assisting with Tulsans' legal needs. Fellow professor Mimi Marton shares how she helped a client, who was suffering domestic violence, with immigration issues.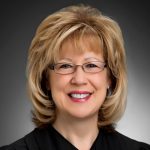 Oklahoma Supreme Court Chief Justice Noma Gurich speaks about the importance of the 19th Amendment. She also recognizes the student contest winners and their winning entires.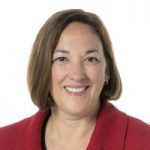 2020 Oklahoma Bar Association President Susan Shields shares information about a website, oklahomafreelegalfnswers.org, where income-eligible individuals can get free answers from volunteer lawyers throughout the year.