Ask a Lawyer aired statewide May 2 on OETA. 
The annual Ask A Lawyer TV show provides Oklahomans a better understanding of the rights and freedoms offered by our legal system. Co-produced by the Oklahoma Bar Association, the program presents information about legal issues in easy-to-understand language. This year's program highlights three segments – landlord/tenant issues, divorce/domestic issues and wrongful conviction, highlighting the Oklahoma Innocence Project.
The 2019 Law Day theme was "Free Speech, Free Press, Free Society." The 2019 show features Oklahoma Supreme Court Chief Noma Gurich who will speak on the First Amendment and what it means to us as citizens.
During the live airing of the program, viewers can call in and receive free legal advice. Advice is provided by Oklahoma lawyers as a community service in conjunction with the national celebration of Law Day.
The names of the winners of the statewide Law Day art and writing contests will also be announced. Hundreds of Oklahoma students in grades Pre-K through 12th entered the contests, designed to stimulate discussion and understanding of the law among young Oklahomans.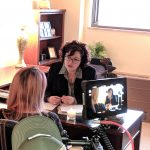 Jennifer S. Montagna of Legal Aid Services of Oklahoma discusses common landlord/tenant issues and highlights two of her clients' cases. One had a cold Christmas when the stove in her rental went out days after her heat went out. Another needed to navigate Section 8 housing vouchers.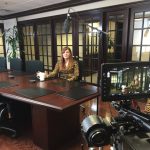 It is estimated that 40 to 50 percent of married couples in the united states divorce. Attorney Kara Pratt saw two of her clients through difficult divorces. The segment also covers custody agreements.
Vicki Behenna, executive director of the Oklahoma Innocence Project, and DeMarchoe Carpenter take viewers through what it means to be wrongfully convicted. DeMarchoe was charged with the murder of Karen Summers in Tulsa in 1995, together with his friend Malcolm Scott. After their conviction, they were sentenced to life in prison. Both men were freed in May of 2016.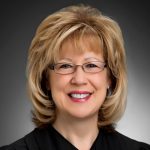 Oklahoma Supreme Court Chief Justice Noma Gurich speaks about the importance of free speech and free press. She also recognizes the student contest winners and their winning artwork.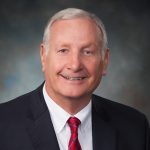 2019 Oklahoma Bar Association President Chuck Chesnut highlights the Oklahoma Lawyers for America's Heroes Program and how it strives to serve our service men and women.